Are you here because you're interested in a career potentially with American Income Life (AIL)?
Perhaps an AIL recruiter has spoken to you, and you're considering joining their organization to sell insurance. Maybe you don't have your insurance license yet.
Naturally, you're doing do your due diligence to ensure that this AIL "opportunity" is really a good idea.
If this describes your situation, fantastic! You you have found the right article.
My goal in crafting this article is to explain more about American Income Life, how the company works, and what to expect, all in a fair-and-balanced way from the eyes of a independent insurance agent and agency owner.
Ultimately, you'll discover that AIL is definitely a fit for some, but not for others.
Either way, let's find out for sure for yourself. Let's get started.
PS: Check out my insurance sales jobs reviews of other agencies for more information.
NOTE: Are you an aspiring or new insurance agent looking for more insight on how the insurance sales industry works? Check out my free New Insurance Agent Resource Guide to help answer many of your questions (as well as ones you didn't know you had!).https://davidduford.com/insurance-sales-resource-guide/
Quick Article Navigation Links
About American Income Life
Let's shift gears and learn more about American Income Life.
American Income Life was started in 1951 by a man named Bernard Rapoport.
He started the company with $25,000 in borrowed capital.
Fast forward to today, American Income Life is a very successful, very large provider of supplemental life insurance.
AIL's core markets include labor unions, credit unions, and associations for insurance solicitation.
The company has more than 2 million policyholders, producing more than $130,000,000 in annual Insurance product sales.
Pretty impressive!
American Income Life is headquartered in Waco, Texas. AM Best ranks AIL as an "A+" superior financial strength as of July 2019.
American Income Life is owned wholly as a subsidiary of Globe Life Insurance, operating in the United States, Canada, and New Zealand.
Market Specialization
American Income Life serves two core markets with their products and marketing practices.
Let's cover them all below.
Labor unions
The spirit of American Income Life is in the mindset of "Be Union, by Union."
Since its founding in 1951, AIL actively serves labor unions nationally with their life insurance and supplemental coverage needs.
Further, American Income Life has gone as far and showing their dedication to unions by walking picket lines to support union members, setting up food banks to support striking members, and offering other support as needed.
Credit unions
In addition to targeting labor unions, AIL makes insurance products available to credit unions to help the average family.
American Income Life partners with their credit union affiliates, helping them design a personalized marketing plan to get them Insurance business at no cost to credit union.
Insurance Products Sold
Let's cover the different types of insurance products that AIL offers its prospects.
Life Insurance
The primary product American Income Life sells is whole life and term life insurance products.
Whole life insurance is what we call permanent life insurance.
It never cancels because of age or health, and never can experience a price increase.
Term life insurance is designed for temporary obligations.
For example, people buy term insurance to pay off their house and replace future income if they die early.
Dollar for dollar in coverage, term insurance is a lot cheaper than permanent coverage since there's no guarantee that you'll die before the policy cancels.
Supplemental Health
In addition to selling life insurance, AIL offers several supplemental health policies that help financially when a person gets sick or is hospitalized.
A71000
This is the name of the accidental plan that pays a cash benefit to people who have accidental injuries.
The coverage is guaranteed renewable and cannot be canceled as long as the client pays premiums on time
Hospital Indemnity
Hospital indemnity coverage pays a cash payment to the insured if he is hospitalized due to illness or accident.
These plans offset the expense short- and long-term hospitalization.
Cancer Protection
American Income Life offers supplemental cancer plans to help offset the high cost of treating cancer.
Critical Illness
Similar to a cancer plan, if you end up sick or ill and have a critical illness like a heart attack or stroke, you may end up out of work without an income.
A critical illness plan pays a lump sum payout in the case at one of these circumstances occurs.
Why Agents Work With AIL
When recruiting insurance agents, American Income Life extols the benefits of entrepreneurship and the potential for a high income-earning capability.
In addition to face-to-face sales training, AIL will teach you how to recruit, train, develop, and manage others, too.
Also, I know firsthand that in certain branch offices, AIL offers incredible training opportunities for new agents.
In fact, I'm always interested in recruiting successful AIL agents as they do such a good job of developing referrals, and selling coverage to people who need it.
Is American Income Life Legitimate?
The short answer is yes.
American Income Life is a completely legitimate insurance company that operates to the letter of the law.
AIL is not a pyramid scheme, scam, or anything like that.
Also, the American Income Life organizational hierarchy in its sales organization is no different than any other insurance agency.
And that structure is based off of a typical MLM hierarchy.
Picture a pyramid.
At the top of the pyramid is the insurance company.
In this case it would be American Income Life.
Beneath AIL are large insurance agencies that operate in specific districts and territories.
Further, beneath those exist smaller agencies as well as individual writing agents that actually sell the product.
All of this may look MLM on the surface, but the hierarchy is something that is customary to the insurance sales business.
So where should your concerns lie?
Turn your focus to the culture of the organization. Is a new agent's effort spent on learning how to sell, or how to recruit?
This is where most people who have problems with MLM will discover if AIL is right for them or not.
Your mileage will vary.
Some branch offices focus more heavily on having new agents recruit within their sphere of influence, right from the get-go, even though they have no experience.
However, there are some branch offices focusing on teaching new agents the craft of selling insurance.
If you think that AIL is a good fit for you personally, interview with the leaders at the district office.
Ask them questions in regards to recruiting versus selling.
It's very difficult from the outside looking in to tell with full certainty where each AIL agency's focus lies.
So do your own due diligence to determine for yourself.
How Does AIL's Lead System Work?
Lead generation is king in the insurance business.
As the old saying goes…
"Selling insurance successfully is all about seeing the people."
Basically, you need to know before you join any organization what their strategy is for getting you in front of interested prospects.
In AIL's case, the company focuses on 3 strategies to generating life insurance leads.
The first strategy targets union members.
Leads are generated when union members send back a reply card to add their beneficiary to the accidental coverage AIL offers them.
From there, an agent is sent to the union member's house, and in addition to helping with the beneficiary information, he attempts to sell other supplemental insurance products like critical illness plans and life insurance.
The second strategy utilizes what's known as "No-Cost Child Safety Kits."
This is a newer strategy to getting in front of potential prospects for insurance.
The concept is simple.
People fill out a form, requesting information on a free no-cost child safety kit.
In return, the AIL agent delivers and explains the kit, transitioning to a conversation about insurance products.
Third, AIL teaches agents how to effectively generate referrals from sales presentations.
Every AIL agent I've ever met is rock-solid in getting referrals consistently.
You can find out more information on how AIL's insurance lead generation strategy works reading this Reddit article here.
Commission
Despite American Income Life focusing on the union market, the licensed agent sales force is not unionized.
In fact, you are paid 100% commission on any insurance sales that you make.
This means that you eat what you kill!
If you're looking for some kind of wage, draw, or salary with your insurance sales career, you won't find it at American Income Life.
Nor at really any other insurance sales opportunity for that matter.
According to this AIL review article, new AIL agents start agents at a 50% commission for each contract sold.
Only 65% of what you are paid is received on the front end, with the company retaining the rest for six months.
If you sell a $1000 annual premium policy, your commission is $500. But you'll only receive $325 up front.
Why the delay in fully paying commission?
This is typical of the insurance business.
Most carriers hold back a portion of your commissions in the case that your policy lapses or the client cancels.
In fact, what you are paid up front is an "advance" on commissions. In other words, you are loaned the anticipated commission you'll receive, given the policy stays in force on the books.
If the client cancels before the advance balance clears, then you owe back a portion of the commission earned.
Again, this stinks but is not atypical. AIL and all insurance companies do something like this.
My Opinion On AIL
Now that we've covered the facts surrounding starting a career with American Income Life, allow me to insert my perspective.
About The Author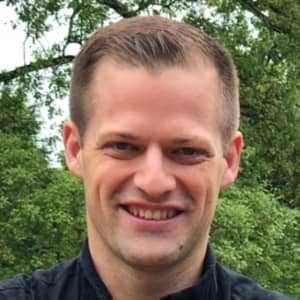 It's unusual to do a review-based article detailing the personal background of the author.
However, there is good reason why!
I want to give you a little bit of my story before we get into the details about American Income Life.
It's important to share my story to understand my perspective.
If you've researched any other reviews about American Income Life (or any other insurance opportunity for that matter), understanding the author's perspective is vital.
In other words, what biases does the author have?
My Insurance Career
I started in the insurance business in 2011 as an act of desperation.
My personal training business was failing.
And since we were right smack-dab in the middle of the Great Recession, nobody was hiring.
So I did the only logical thing left standing.
Since I had nothing to lose at this point, I decided to get into insurance sales!
Luckily, my insurance sales career has turned out wonderfully.
I discovered that the insurance sales business is extremely lucrative. Yes, there's lots of money to be made.
And equally as important, there's lots of people that you can help, too.
Several years into my career as a personal production only agent, I decided to focus on building a national insurance agency targeting agents interested in selling final expense life insurance.
Thankfully, I've had success recruiting great people and helping many become top producers.
Recently, I expanded my agency to focus on other sales and marketing systems.
I now teach agents how to sell annuities, Medicare Advantage, Medicare Supplements, and mortgage protection life insurance.
My background in the insurance business is based off a first-hand, "in-the-trenches" experience selling insurance and helping agents daily.
Am I Biased?
What biases do I have that you should be aware of?
I'm going to try to identify them below as much as I can.
Whether or not you agree with my biases isn't the point.
You're absolutely allowed to disagree. That's fine by me!
The point is to reveal with full transparency my method of thinking when it comes to insurance sales.
That way, at least you know where I'm coming from… even if you don't agree.
Independence > Captivity
There are two different types of  organizational structures in the insurance business.
One is called the captive model.
The other is called the brokerage model or independent model.
Allow me to explain the difference. 
Captive agents work for one agency.
They are contractually bound to represent that one agency. And frequently, the agent sells only one product.
American Income Life is an example of a captive organization.
When you work for AIL, you only represent AIL and are a "company man."
Independent brokerages are the exact opposite.
When you're an independent agent, you can request multiple insurance carriers appointments, all at your leisure.
And no carrier will terminate your appointment because you've affiliated with other carriers.
What's the advantage to the independent model of selling insurance?
You have access to more insurance carriers. And more options means better coverage for clients at better prices.
Now that you understand the basics, let me be clear.
I believe the independent model of insurance sales is superior to the captive model for the reasons above.
Don't get me wrong. Some agents are better-suited for a captive model.
Likewise, some agents like myself are better suited for independent brokerage models.
Arguably, there's more simplicity in a captive model.
You don't need to stress about learning multiple product lines.
Potentially, there exists significant downsides to the captive model long-term.
For example, many captive organizations do not "vest" your business until a number of years pass.
In other words, if you leave the agency for whatever reason, you risk losing ALL future commissions. Ouch!
Additionally, commission levels on products are typically much lower relative to an independent model. So you could earn less.
And many captive organizations "drink the Kool-aid" on MLM. Meaning much of your effort is spent on recruiting and not selling.
I Own An Agency
Let me be clear.
Part of the reason I've written this article is because I recruit agents.
My agency's objective is to recruit as many qualified candidates for my program as possible.
I want to put those agents in a position of strength, selling a product they like while having the training and prospecting systems necessary to get results.
So, yes. I'm sure some of you reading this article will consider other insurance sales opportunities including mine.
However, for many, American Income Life is a good deal.
And the best agents for AIL (in my opinion) are those that thrive under more management and hands-on training. And that's totally fine.
Despite my interest in growing my agency, I assure you my write-up is both fair and balanced.
I rarely talk negative about any sales organization, even if I think mine is better.
I highlight advantages the competing organization brings, as well as the disadvantages in a respectful way.
Below, I will cover several concerns about partnering with AIL.
Remember, my criticisms stem from actual experience selling insurance and training insurance agents.
Let's get started.
Administration Fee
According to American Income Life reviews I've read at The Insurance Forums, the company requires a $490 "administration fee" to cover your training sessions.
I could not confirm if this is the case across the board with all American Income Life agency affiliates. I also am not sure which agencies charge this fee. If you work at AIL and know more information, please leave a comment below and I'll update with accurate information.
Assuming this is true, I do not like it. Charging somebody to work for you is a bit silly. It's one thing to buy insurance leads or pay for carrier appointments, but pay a steep fee… just to work for you? Balderdash!
Low Starting Commission
Relatively speaking, starting commission levels with AIL are lower compared to similar mass recruiting organizations like Symmetry, Equis, and others.
American Income Life starts new agents at a 50% commission contract. This level is likely not across the board for all products. So expect some products to pay even less.
Many mass recruiting organizations will claim that an overconcern with commissions is akin to "throwing the baby out with the bathwater." They say, "Work hard and the money will take care of itself."
And I would agree with them!
However, just because there are other factors to consider when joining an agency, doesn't mean that commission levels are a non-factor.
And the best way to measure the importance of commission is to ask yourself, "How's AIL's commission relative to other organizations?"
The good news is that commission levels with American Income LIfe are higher to start than with organizations like PHP and WFG.
However, as mentioned earlier, many organizations have higher commission levels.
Personally, my agency starts new agents out at 100% to 110% commission levels when selling final expense or mortgage protection products. That's greater than double what AIL pays.
Of course, in my organization, you pay the cost of leads, but good agents end up with much more money on hand than those who receive leads for free like at AIL.
Plus there's even room for more commission as you become experienced.
Must Be Comfortable With The Selling Process
One common complaint I hear from AIL agents is how they teach them to sell insurance.
While many I've spoken to say they do very well selling, over time, they become weary towards the actual process of prospecting and presenting.
At American Income Life, you'll use a "bait" lead like a No-Cost Child Safety Kit or response card naming the union member's beneficiary on the accidental death policy, then "switch" the presentation to talk about life insurance.
Why do agents not like this method?
Ultimately, they do not like to start a presentation on false pretenses.
I totally understand that.
For example, many in the final expense space teach agents to use words like "state-regulated program" or "benefits update" language in their pitch.
That stuff rubs me the wrong way. I'm all about shooting people straight.
Let your prospects know EXACTLY why you're there. And what you'll discover is that most everyone appreciates straightforwardness!
At the end of the day, AIL's prospecting and presentation strategy works very well.
They have many agents who sell a truckload of insurance using this same tactic.
Just make sure you're 100% comfortable with the practice.
Vesting
"Vesting" is defined as ownership of your insurance book of business.
While some organizations like mine vest you 100% from the first day you're contracted with each carrier, other organizations only vest your business after multiple years.
Why is this a problem?
If you are not totally vested and decide to leave the organization, you lose some or ALL of your unearned first year commission and renewals! Typically, your upline gets it.
At American Income Life, my understanding is that full vesting occurs after 10 years of service to AIL.
However, they do incrementally vest you at 10% each year. So you realize partial ownership over time.
Of all the insurance careers I've reviewed, AIL's is the longest I've ever seen.
Here's my point.
What if your life situation changes? What if you put in a good amount of time with AIL and decide it's time to move on?
To a certain degree, you will lose the income you worked so hard for building a book of business.
I've always thought that slow vesting is an outdated method to keep agents' hands tied to an organization.
I have always and will continue to vest every agent in my organization 100% from the first day.
You are running a business. You are paying for the leads. So you should own what you sell.
Agency Building Concerns
It's true. If you follow the AIL system of recruiting agents and building a team, you can create a nice agency that pays you a great override income.
However, keep in mind that your agency is not totally yours. It's a franchise operation that AIL has a stake in.
If you decide at some point to leave American Income Life and think you will take your agents with you, think again.
I'm not sure what AIL would do. But I'm almost 100% positive they wouldn't do anything.
I believe in agency building.
But I believe the best way to do it is to be an independent agency and learn how to recruit without entangling alliances.
That way, if things go south with your organization, your agency is YOURS, and what you've built can come with you.
This is how I've built my organization, and it's given me peace of mind, knowing if circumstances change, I will not lose out on what I built.
How To Quit American Income Life (AIL)
There are many reasons you may want to quit American Income Life, for example, you ran out of money to invest in leads, you ran out of prospects to sell to, or you simply found that the business of selling insurance wasn't a good fit for you.
The good news is, quitting American Income Life is easy.
Here's how to do it.
First, start by doing your due diligence and find another insurance agency to work for. We recommend you review our Free Agent Resource Guide here for tips on finding a quality insurance agency to join.
Once you find a new agency or carrier to join, you can go ahead and switch your affiliations.
You should keep in mind that as an insurance agent, you are licensed by the state and not by the company. No insurance agency can prevent you from stopping your affiliation with it and doing business with another organization.
You may need to cancel the affiliation with American Income Life. The termination usually needs to be filed within a 30 day window, however canceling affiliation is not always mandatory.
To become properly appointed with the new insurance carrier or agency, you simply complete contracting with the new insurance carrier.
Typically, the window for companies to process affiliations is very short, with most companies approving insurance agent carrier appointments within 1 to 2 weeks on average.
Bottom line, quitting American Income Life is no big deal. Simply find another organization that's better suited to your insurance sales career goals, submit contracting through the new organization, and within the next few weeks, you're good to go and can stop doing business with American Income Life.
Companies Like American Income Life (AIL)
Let's take a look at some insurance agencies and companies similar to American Income Life in case you're interested in doing a comparison.
Symmetry
Symmetry Financial Group is an insurance marketing organization based out of Swannanoa, North Carolina.
SFG specializes in several life insurance markets, primarily the mortgage protection insurance market. The company also offers final expense insurance, a type of whole life insurance designed to cover medical bills and funeral expenses after the policyholder's passing.
Bankers Life
Bankers Life was established in 1879 in Chicago, Illinois. The company is a subsidiary of CNO Financial Group.
Bankers Life offers life insurance, long-term care, annuities, Medicare (Supplements, Advantage Plans, Part D prescription drug coverage), critical illness insurance, as well as vision and dental plans. It targets the senior market, typically people age 60 and older who are near retirement.
People Helping People (PHP)
People Helping People was established in 2009 in Northridge, California. The company serves the middle markets for insurance-based financial planning. It focuses on term insurance, index universal life insurance, and fixed indexed annuities.
New York Life
New York Life, established in 1845, is the largest mutual life insurance company in the country. It offers premium life insurance, long-term care insurance, retirement income insurance, and investment plans, including annuities, mutual funds, and ETF saving plans.
USHEALTH Advisors
USHEALTH Advisors is a wholly-owned national sales and distribution subsidiary of USHEALTH Group, one of the largest employers of health insurance agents in the United States.
USHEALTH offers individual health coverage plans and a number of related supplementary products. It specializes in marketing innovative and affordable health coverage plans. The company is focused on providing healthcare solutions to individuals and families, as well as self-employed and small business owners.
Equis
Equis is a marketing organization for independent insurance agents and agency builders.
Its main product is mortgage protection life insurance, designed to reduce or eliminate the threat of foreclosure or eviction if the insured passes unexpectedly. The company also offers final expense, living benefits, and indexed universal life insurance products.
Freedom Equity Group
Freedom Equity Group, based in Arroyo Grande, California, is an independent marketing organization (IMO) that contracts with insurance companies to promote and distribute a range of life insurance products.
Freedom Equity Group focuses on selling life insurance and annuities. Its main product is indexed universal life insurance, a form of permanent coverage that provides a cash value in addition to life insurance.
Conclusion
Thank you for reading my article on American Income Life. I do hope that you've gained perspective from it.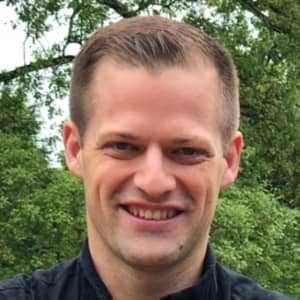 If you want to continue your due diligence, see the following resource links below: