The Ultimate Guide To Selling Insurance In 2019 [Life, Health, Medicare, Term]
Are you a licensed insurance agent looking for guidance on how to successfully sell insurance?
Perhaps you are interested in selling final expense, mortgage protection, annuities, Medicare Advantage, or Medicare Supplements, but aren't quite sure where to start in your insurance career.
If this describes you, you've arrived at the perfect place!
In today's article, I provide a COMPLETE overview of what a career selling insurance is really like.
About myself… I'm a life insurance producer since 2011, and have recruited and trained nearly 1,000 insurance agents since 2013. And the majority of my new agent recruits were new to insurance, just like you.
My goal in this guide is to break down EVERYTHING about the insurance sales business into 10, easy-to-understand learning modules. Each module focuses on a concept important to understand prior to entering the insurance selling business.
Overview Of My Ultimate Guide To Selling Insurance
Let's get started!
#1. Top 5 Benefits Of Selling Insurance
First, let's discuss WHY selling insurance is a GREAT career choice.
Insurance sales provides a career opportunity that is second-to-none in terms of economic upside potential and living the life you've always dreamed.
Let's break down the top 5 reasons to start a career selling insurance.
1. Work freedom
In most circumstances, selling insurance is TOTALLY unlike a typical corporate career.
In Corporate America, your employer holds the puppet strings to your career. You're told when to work, who to work with, and what to say, regardless of whether or not you believe in the company's mission and products.
Bottom line, you are forced into a job that stifles autonomy, freedom of thought, and merit-based upside potential.
The good news is that selling insurance provides the exact opposite. Unlike your job, insurance agents are business owners. They decide WHO they want to work with, WHEN they want to work, and HOW they want to run their insurance sales business.
Decide when you work
Insurance agents LOVE the freedom and autonomy of deciding how they want to work.
If you like the idea of selling life insurance, great! Sell life insurance to your heart's content! Prefer to sell annuities? That's fine, too! It's your business after all, and you have the power to choose what you want to sell and how you want to do it.
You have total freedom as to how you manage your own schedule. Do your kids have activities? Not a problem. Insurance is sold all day, every day, and since you own your own insurance business, you can work around events like this with ease.
I have 4 kids that all do activities, and I train jiu-jitsu 4 days a week. While it's a juggle, I can easily accommodate this schedule with a little forethought and planning without adversely affecting my insurance business activity.
If you value the ability to determine your own schedule, who you want to work with, and the type of career path you want to follow, a career selling insurance allows for it much easier than traditional jobs.
2. Entrepreneurship
Do you have the "entrepreneurial spirit?"
If so, insurance sales will require your entrepreneurial effort from Day 1!
If you're like me, you're very entrepreneurial. I owned a personal training business before getting involved in the insurance sales business.
Although, it's a little bit different, the great thing is that the spirit of the entrepreneur is absolutely alive and thriving as an insurance professional.
If you've always wanted to own your own business… if you've wanted the benefits of entrepreneurship provides like freedom and income maximization… the insurance business offers it.
Entrepreneurship is found in various aspects of this business. For example, you decide who you want to work with. You decide how you want to work. You create your own business plan.
Further, you choose which insurance companies to partner with, and what products to offer your prospects.
3. Market opportunity
There is an ENORMOUS market of prospects to sell insurance, no matter what product you choose.
And the great thing is that insurance agencies have tested and vetted sales and marketing systems that are proven to work, and all you have to do is plug into the system, putting the work in to find prospects and help them with their insurance needs.
For example, in the final expense business, we have a proven selling and lead generation system that puts interested prospects in front of agents like you, day-in and day-out. We know who these prospects are and how to target them. There's no confusion or guesswork involved.
All I need are agents to learn my strategy and put it to work. Believe it or not, there are final expense prospects literally waiting for somebody to show up and help them with their insurance needs.
And the same goes for other insurance products like mortgage protection, annuities, and Medicare.
Currently, millions upon millions of people need Medicare Supplemental coverage or Medicare Advantage plans, with the number of prospects doubling over the next 20 to 30 years. Plus 10,000 Baby Boomers are turning 65 for the next decade or two.
This is great as most seniors turning 65 start Medicare coverage, which is the first opportunity to help them with buy a supplementary health insurance policy like Medicare Supplements or Medicare Advantage.
And the good thing is that insurance sells in both good AND bad economies, too.
The purpose of insurance is to provide peace of mind, so insurance products like fixed-index annuities offer upside potential while protecting from downside loss if the stock market spirals out of control. This sales concept is ESPECIALLY appealing in bad markets.
4. Passive income opportunity
Have you seen business opportunity advertisements discussing passive income earning opportunities?
While business influencers like Gary Vaynerchuk understandably give these passive income opportunities significant flack, the truth is the insurance business is the original passive income opportunity.
And while you'll have to work years to develop a significant passive income, it's something that is achievable. 
What is passive income? Basically, you earn income without an active effort.
You've earned it up front somewhere along the lines, and as long as you continue that successful business relationship, you continue to earn money.
Final expense life insurance is a first-year commission product. Meaning most of your income is paid up front in the first year with little renewals coming in each year after that.
After a few years of selling final expense, I wanted to diversify my income stream with a business model providing passive income.
That business was recruiting insurance agents to sell final expense and other products. And while there is a VERY active upfront investment training agents to succeed, long-term agents need less help, and the income earned from their production (called overrides) requires less of my active effort.
After 5 years, I earn almost all of my income from the production of other agents in my agency, meaning I have more time to spend with family and the leisure activities I enjoy.
Don't want to recruit agents to build a passive income? Not a problem!
There are insurance products that provide significant renewal income like Medicare Supplements and Medicare Advantage plans. Same with property and casualty and car insurance.
It is realistic with enough time and dedication to earn a passive six-figure income from these products for YEARS without having to write a new policy as long as you keep the policies active.
5. Wealth and prosperity
When I say wealth and prosperity, this doesn't necessarily mean the money.
Of course, money and income are why we get involved in this business! That's a great thing for sure. But I can tell you, what I didn't see when I originally started in this business is that wealth and prosperity is more than just money.
Wealth also equates to free time. The quality of the time that you have, and the freedom that you get from the effort that you put in early on in your insurance career are equally a part of wealth and prosperity.
I'm at a position right now where I'm effectively semi-retired, and I'm young (34 years old as of April 2019). And the only reason that I've gotten to this point is because I put the hard work up front and stuck with it. I paid the price!
Even when I failed out of the business, at one point early on in my career, I persevered. Now, since I've stuck with the insurance business for as long as I have, I am harvested the fruits of my labor.
I'm able to do this because I've committed to the process of what was spelled out to me well in advance when I first got started.
I share this with you because I know that you can see and achieve prosperity, too.
You can buy what you want, travel where you'd like, you can free yourself from active work in order to make a passive income, and you can get the wealth you deserve with a career in insurance.
That's the great thing about insurance. It's more than just a job… and it's more than just a career!
It can free you to do so much that you would not normally be able to do when you work for somebody else.
As I do a lot of YouTube interviews talking to top producers, I've noticed a similar theme in their lives that I want to share with you. They will essentially convey the same point when we talk about their lifestyle.
They say that they've earned from their investments and the time they put in, which is the one thing that I would recommend to you. Do this and you will succeed.
Part 2: A Day In The Life Of An Insurance Agent
Now that you understand WHY the insurance business is great, let's talk about what a day in the life of an insurance agent is REALLY like.
The goal of this section is to convey what you can expect if you start to sell insurance or decide to get licensed.
Now, let me share with you what you can expect in the day of a life insurance agent.
Getting The Day Started
An insurance agent is a salesperson so that means that they're actively visiting "prospects" (speople who are potentially interested in buying an insurance product) on a day-to-day basis.
This is the MOST important activity an insurance producer can do.
It's not like sitting in the office processing paperwork and gossiping around the water cooler. This is a social business, and it is all about seeing the people.
This is the most important aspect to successful insurance producers. Many insurance producers get up very early in the morning, and they have their day planned.
In some circumstances, they've preset their appointments. For example, they called their prospects the night before to set up their appointments.
They start around 9:00 AM to 10:00 AM.
When I worked full-time in the field selling final expense life insurance before moving to an agency building role helping new agents to sell insurance, I used to start my day with my first prospect at 8AM.
What An Insurance Sales Call Is Like
During each sales call, we spend time getting to know the prospect. This is called "rapport-building," meaning you're "breaking the ice," getting to know the prospect and showing her you care.
After that, insurance agents transition to asking underwriting-related questions. If you sell life insurance, you'll ask about the prospect's health, identify what requirements we have that would allow us to do business with them, and finish by presenting what we have to offer to them. Then, they decide to buy or not.
If they have objections to buying, we rebuttal them to see if we can come to a mutually beneficial outcome.
Finally, whether we sell the deal or not, we wrap up the appointment and then go on to the next one.
Now, if you don't have preset appointments, agents will work purchased or self-generated leads, showing up at the door unannounced to ask for an appointment on the spot or to set it for another day.
Even to this day, you have agents that will go out and actually prospect cold for appointments, whether that's house-to-house or business-to-business.
They repeat this process over and over again until they hit their presentation activity goals.
Activity Is King!
Let there be no confusion! Agents LIVE AND DIE off of how many presentations they hit every week. Why?  Because that determines what their financial outcomes are over the long haul.
If they routinely fail to hit those numbers, then they will fail out of the business.
Again, seeing people is the cornerstone to success in the activity in a day of the life of an insurance agent.
Once agents finish their appointments, they go home or to the office and process paperwork and applications, meaning they fill out and fax/upload the apps to the insurance carrier.
They may even make phone calls and set up appointments for the following day.
If you're selling advanced products like annuities, you may spend time after appointments developing proposals for your prospects.
Surprisingly, the insurance business is not unique in terms of the products or the process. It's actually pretty predictable if you follow the process.
Where it's unique is the people we deal with and the circumstances that you run in to. Some of us insurance agents have the craziest stories.
Bottom line, selling insurance is work!
You have to get up. You have to see people. You have to deal with rejection. You have to deal with success. It is an emotional roller coaster some days.
Remember that your biggest competition is right in front of you. It is yourself and your mind.
Part 3: Top 5 Qualities Of Successful Insurance Agents
Now let's discuss the top 5 qualities of successful insurance agents.
Additionally, I'll describe qualities that don't matter much, which may come as a surprise to you.
There are common traits among top producers that allow them to become successful and retain success in their business.
I've interviewed dozens of agents on my YouTube channel, and I know agents across the country in different niches that sell different insurance products.
What's funny is that in doing these interviews for my best-selling book on top producers, and personally working top producers in my agency, I've come to find that there is more in common with successful agents than there are differences.
The purpose here is to uncover what makes top producers successful in a short, straight-to-the-point way so you can better understand what you can do to mimic those behaviors and become successful, too.
1. Successful agents are service-oriented
Successful insurance agents believe that what they're doing is MORE than just a job.
They believe in their heart of hearts they are doing GOOD work, and they're doing good by others.
In a sense, some of the BEST insurance agents are evangelists by nature. They feel like what they do is so powerful, and makes a remarkable difference in the lives of their prospects.
They want people to know how insurance helps solve problems, and they share how their products are going to do great work for the vast majority of the people that they see. +
They have passion, and they want to help people!
In many cases, they don't even have to tell people, "I love helping people" because it naturally exudes when they deal with a prospect.
If you like the idea of selling insurance, you have to have some level of empathy. You have to have some level of concern and care for your prospects and clients.
If you have contempt… if you DON'T like the people you're selling to… OR if you don't like people in general… you're NOT going to do well in the insurance business.
If you are in a market where you don't like the people you're seeing, you are going to have to switch them out and find a different market that's more conducive to your personality.
That will help you retain that level of service orientation, which is what keeps you in the business.
Why? You get referrals because people can tell you enjoy the work you do, and that helps you stay in the business and succeed.
Also, when you like your clients, you like what you do, too!



2. Successful insurance agents are SUPER self-disciplined
All top producing insurance agents are all self-disciplined.
They don't have bosses that deal with them. They don't have people that tell them what to do and how to do it.
Sure, sometimes top producer have mentors. They have guidance, they have support, and they get direction. But they're ultimately responsible for putting what they learn from their mentors and colleagues into action.
They don't delay or procrastinate. They understand that they have to work… even if they don't want to.
They understand that they are going to get out there and get disappointed. You're going to have people insult you. This is all a natural aspect of the insurance business.
We all experience these things, and top producers discipline themselves to accept that. Then, when actually confronted, they deal with it by accepting what it is and continuing the process.
Whereas unsuccessful agents are not self-disciplined. They're lazy.
Sometimes the lack of self-discipline that some people have is because they let the lazy aspects of themselves overtake them. So, you don't see that in top producers.
3. They are consistent
Self-disciplined is one thing But it's another to have CONSISTENCY over the long-haul.
Selling insurance is a battle. Every day is a battle in the field with your prospects. It's a battle with yourself, too.
It's a battle with getting people's money in terms of convincing and persuading them to see your perspective, to show them that you believe these are the products that can help them.
All these daily battles add up month over month, year over year.
At times, you'll get discouraging results. You can do everything right selling insurance and STILL struggle to make money. 
That is because people are normally taught that if you do things correctly, then things turn out well.
That's not always the case in insurance sales. Selling is as much an art as it is a science, and there are circumstances that won't go our way and are out of our control.
I've talked to a lot of agents that come into this business, and they are flashes in the pan. They write a lot of business at first, but then they run up against difficulties.
They run up against resistance, and they fall off. It happens more commonly than you'd think.
Whereas the guy cranks it out consistently, year over year, experiences the kind of success we ALL want.
4. Persistence Pays!
My story in this business is that I came in and did well in my first 12 months.
Then, I started to alter the system. I started thinking I was SMARTER than the sales and marketing system that I was taught.
At first, I just did what I was told, like a good soldier. But then I started to become creative. I started to think of different ways to do things.
Ultimately, I failed out of the business inside of a year.
I had less than $100 to my name with about $20,000-$30,000 in debt, and I had no idea what I was going to do.
I had to get a job, work for someone else, and realize how bad having to take orders from somebody was.
Before that, I never had a real job. Now working for Corporate America, I was selling a product that I didn't like or believe in, but I had to suck it up.
I decided that life wasn't worth living under those auspices. I decided that selling insurance, while it is frustrating at times, is a lot better than having to sell something that I didn't believe in, that I thought was a ripoff, and that was really egging at me internally.
When I got back in the insurance business, I vowed that I would follow what always had worked and stop screwing with the system.
Thankfully I've never returned and have been successful ever since!
That doesn't mean I haven't had ups and downs. Point is persistence is the key here. You cannot give up.
If you get into the insurance business, you should count on considering quitting the business because of how frustrating it becomes at some points. Many times this happens early in your career.
There's a lot of people that second guess their decision to sell insurance.
Once they realize selling insurance really IS their best career choice, they just need to change themselves, modify the aspects of their character that needed to be improved, and then they start seeing real success.
One of the top producers once said, "If you want to be successful in this business, you just have to survive."
There's a LOT of truth to that.
Surviving means being persistent despite the odds. In some strange way, success in insurance sales comes down to having faith in the system and faith in yourself!
You have to have faith that if you just keep going, despite everything telling you not to. 
5. Great agents are activity-oriented
Bottom line, success selling insurance is all about how many people you can talk to and present to.
You can be the Tony Robbins of insurance sales, but if you're only seeing two or three people a week with a closing ratio of 50 percent, you're not going to do well after you add in the cost of doing business.
Instead, a mediocre agent whose sales skills aren't the best, but has dialed his activity doing 15 appointments a week, will experience MORE success than the charismatic salesperson that can sell ice to Eskimos.
Top producers are activity-oriented. They understand that selling insurance is a numbers game.
That doesn't mean they're no good at selling. They work on their skill set, but they understand activity is the driving force behind success.
What Traits You DON'T Have To Have For Success In Insurance Sales
I think it is important to be clear that these really are the top five behavior patterns of top producers in the insurance business.
For example, you don't have to be an extrovert. I'm an introvert, and I was shy. I used to be afraid of calling the pizza man.
I quickly realized that sales skills are learnable. You can be a complete dork and still do great as long as you have the capacity to learn, apply yourself, and not exhibit fear when it comes time to testing what you've learned.
I have taught myself into being somewhat sociable. I've taught myself to be able to talk to strangers, to have conversations, to be funny, to tell jokes, to have a script, and to be outgoing.
This is all behavior patterns I've learned, and you can learn them, too. You don't have to be an extrovert or innately sociable to be successful in this business.
You don't have to be a natural closer. You don't have to know 50 million different closings.
You don't have to be a genius, either. There's a lot of examples of insurance agents with mediocre intelligence that do really well in this business because they're hard workers.
They come from a background where hard work was a virtue, and they apply themselves with a simple product, go out, and just do it over and over and over again.
There are things in this business that a lot of people think are important, like having a network of people, but they are not important.
You can go out, talk to people, and use a lead generation system.
It's all about application of knowledge on a consistent basis. You don't need to be naturally gifted, and you don't need to be even smart.
You just need to be you, and you need to apply yourself on a consistent basis.
I hope this helps you to get some perspective about what the aspects of top producers are that make them successful.
Part 4: How Much Money Can An Insurance Agent Make?
In this section, I'm answering the question: "How much money can one make selling insurance?"
This is a complex question. In some ways, you can simplify it. It is simple in terms of that in this business the kind of money you can make is really up to you. 
You write your own check when you sell insurance. There's nothing wrong with a mediocre goal of making the average income in America. That's fine. You can do that with the right setup.
You can also make the top 20 percent or higher in America by selling insurance products.
The beautiful thing about the insurance business is that it gives you this capability to work markets, maximize your income, and then, level up as you get better and more skilled in this business.
You can start to sell better products to more lucrative prospects and potentially earn millions of dollars.
In fact, I just got off the phone with a new recruit, and he told me the guy that he knows, a couple neighborhoods over that sells annuities strictly, has a nice setup where he gets referred business from a couple of a Fortune 100 companies.
The guy writes over $2,000,000-$3,000,000 in annuity commissions a year! Nice!
Now, is it easy to just flip the switch and drown in a pool of cash? No. It takes time, investment, and energy.
There's a natural fleecing out of the new agents that come into this business that don't have the stuff to survive.
Remember, many of the people who get to that point of success simply are here because they just never gave up on themselves. They kept going.
First Year Commission Versus Renewal-Driven Commission
Let's talk about some of the different ways one can make a living and how much money they can make by selling insurance.
There are a couple of different ways that you make commissions.
First, there are some products are geared toward giving you a large, upfront commission. We call these first-year commission-driven products.
Second, there are also products that divvy out the commission over a set period of time and incentivize the agent to keep business on the books. I call these renewal-driven products.
Let's dive into both of these a little more.
1. First-year commission-driven products
First-year commission-driven products are your run of the mill life insurance products like term insurance, burial insurance, and mortgage protection insurance, as well as financial products like annuities.
The majority of your total commission is made in the first year. In some cases, there are renewals, like for example, on final expense policies.
You may make an average of five to seven percent in these cases.
For example, if you write $100,000 in business, $7,000 each year, therefore, would pay out to you in some form of renewal.
However, agents don't get into the final expense or life insurance business because of a five to seven percent renewal!
They do it because the first-year commissions are usually well in advance of 100 percent or higher.
The point is that products like these tend to be life insurance. They tend to be products that you're not going to retire off of the income stream.
If you're looking for passive or renewal income, the only way to achieve them is from developing, designing, and managing some kind of business where you recruit agents, much like myself.
I'm in a position where most of my income now is based on override production from agents beneath me writing business and renewals that I've written since 2011.
2. Renewal-driven product
The opposite of a first-year commission-driven product is a renewal-driven product.
This is one, like I said, that will pay you over the course of many years or maybe ad infinitum, as long as the product's enforced.
The two main renewal-driven products that are most popular in the market are Medicare products like Medicare Advantage and Medicare Supplements, and home/auto products like auto insurance.
These products don't pay a high commission the first year. Many times, it's just $200-300 bucks, give or take. It depends on the product.
I'll focus specifically on Medicare. Most Medicare products pay $200-$300 each year you can keep the business on the books.
Now, why would somebody be interested in a product where you get that money slower over time?
What's added up between all those years of businesses on the books is substantially higher than what you would get in many cases of first-year driven products.
Final expense is a perfect example.
Your average case probably pays $600-$700 on final expense. In the first five years, you're probably going to get paid $900 total with $700 paid within the first year.
Whereas, with Medicare, you're probably going to get paid $1,500 total if you can keep it on the books for six years. That's not to even add on top of that what happens if you can renew that business with a new carrier.
Passive income opportunity with Medicare Supplements example.
For example, say the first business you wrote on it has a price increase.
Let's say you have Mutual of Omaha supplement and the price increased in the third year. It is, now, too high, so you switch your client over to Aetna or New Era.
Now, you start that six-year renewal stream all over again! 
For example, when you have 500 Medicare supplements, that is 500 * $300, equaling $150,000/year that you don't have to necessarily do all that much to keep.
It's going to pay you before you get the first leg out of the bed every single morning, and that's some nice money.
I can tell you, knowing what that's like in the life insurance business as a recruiter, that is a good position to be in, where your money comes in without you having to actually actively go get it.
There is a long-term benefit to Medicare for doing that, and a lot of people really like that, which is one of the great things about the insurance business.
The ORIGINAL Passive Income Business Model
Unlike a lot of other businesses, this is one of the first businesses that can really give you the passive-income lifestyle. There's a lot of businesses over the past 20 years that have tried to adapt itself to that and have done very good at it.
Regardless of that, certain insurance products allow for real passive income. If you give enough time and focus to it, you can literally passively generate six figures in income.
My conclusion here is a reminder. By no means am I suggesting that everybody reading this article will make it in the insurance business. Most of you reading this will fail.
I'm not trying to be a jerk, here. It's just that the insurance business has a funny way of taking out 90 percent or more of the people who try to be successful.
It takes a level of grit, pig-headed self-discipline, and determination to be successful selling insurance.
But, if you can survive, if you can commit yourself to the process, you may not make the kind of money I'm talking about right out the gate, but the truth is that the sky is the limit – if you survive.
Many of the top producers that make millions of dollars in this business simply survived.
They started off with meter meager products. They weren't dealing with the best of the best or the VIP clients. They work their way up.
The insurance business, again, is a slower process for most people who get started. Sure, there are those flashes in the pan. Sure, there are people who started out great. But, most of us take a long time to become successful.
Ben Feldman is a great example.
He worked the debit business, which is essentially like burial insurance, going door-to-door on five- cents-a-week policies for nine years before someone said, "Stop. Get into the business market. Sell insurance to business owners."
John Savage, another great businessman, just kind of went along in the business until he finally got married, and I think that was at least five years in.
A lot of people are like that, so you can't discount that there is a process. There is a ladder. There's a path that you will follow. It is totally normal and totally expected, so don't worry about it.
It's part of the process, and you got to give yourself the amount of time necessary to be successful.
This is not a business where you can get rich overnight. Again, the sky's the limit in this business.
Part 5: Types of Insurance Products You Can Sell
This next section will be a basic overview of the different types of insurance products a new insurance agent or experienced agent can sell.
I have decided to categorize the different insurance sales options by breaking them up into three different segments.
There's going to be some crossover between some of these categories. It's not so much important to pay attention to the categories as it is to understand the different subsets of them.
In the insurance business, you need to decide what product is best for you and your personality and what kind of market and income you want to make.
There are a lot of considerations to make, and the goal of this particular section is to go into the pros and the cons of each product so you can have a better understanding of what directions you could go in as a new agent.
Let's get started.
Life insurance
Life insurance is an insurance product that pays money to a beneficiary when someone dies.
Now, that doesn't mean that the product is any good if they don't die. There are products we'll talk about that have "living benefits," meaning they pay a benefit while the person lives.
It may not be their life ending that causes the policy to pay off. It may be an event in their lives that forces the payment the benefit. We'll talk more about that in a moment.
The most common life insurance products in terms of the markets you can sell are the following:
1. Final expense
Final expense is that market I've been selling to and have the most experience with.
Final expense essentially is life insurance sold as a form of payment or way to pay for a person's burial.
Final expense is predominantly sold to low-income seniors and disabled individuals who don't have the means financially to pay for a burial or cremation and don't want their kids to do it either.
The policies are what we call "simplified issue." There are no medical exams, and you usually get an instant decision if you use a company that does a phone interview.
The clients appreciate how quick it is and the peace of mind that it gives.
The great thing is many people in the final expense market act as brokers, shopping around to see which policy is going to have the best price and the best coverage.
I like this market because, first of all, it's a mass market. There are millions of people that fit the bill here, and they're not going anywhere either. There are more and more people who are underinsured or not insured at all.
With the aging population moving the way it is for the next 20 plus years, it's going to continue to grow and grow. So, final expense remains a great sales opportunity.
I've got lots of videos on the business if you'd like to learn more about that.
2. Mortgage protection
Mortgage protection is a cousin to final expense. Instead of selling to seniors or disabled individuals, you're selling to people who are a little bit younger.
Unlike final expense prospects who are mostly retired, mortgage protection prospects work and have blue-collar backgrounds.
And our sales angle to sell mortgage protection life insurance is based on our prospect very recently buying a new home.
With a new home purchase, they have a mortgage that they have to worry about. Our product effectively pays the mortgage off if the breadwinner or breadwinners pass away.
This way, the surviving family can avoid eviction and foreclosure much more easily.
Life event marketing
The mortgage protection market is great because we're targeting people who just went through a major life event.
Personally, I'm big on selling insurance to markets involving an important life event because more people are open minded to buying life insurance.
Mortgage protection is fantastic, although it's more difficult to get leads because it's based on new home sales or mortgage refinancing.
Sadly, there isn't as many prospects as there used to be back in the 2000s before The Great Recession hit. Overall, it's still a great business if you can manage it and find the leads.
3. Term insurance
You can sell term insurance to all different kinds of markets. You don't have to necessarily sell the people who just bought a home.
Another great market to sell term insurance to is business owners, and that doesn't just go for term insurance.
One of the biggest motivations for people to buy insurance is when they have obligations.
For example, let's say a business owner needs a bank loan. Or, they have an estate problem where taxes will take apart the business they've dealt because all their net worth is built into the business. It isn't liquid.
Life insurance acts as liquidity. It will pay Uncle Sam and retain the business for the family.
There are a lot of benefits you can provide in the environment of working with business owners to help them solve these problems.
Plus, many business owners just don't have benefits, and they're not in a position like employees are to have all sorts of benefits. They need help with things like life insurance or retirement planning.
It's a great market. I always recommend that if you like the idea of getting into this market, make sure you work with a solid mentor.
4. Disability insurance
Disability insurance is a great market. Disability insurance pays a benefit is when somebody gets hurt and can't work.
5. Long-Term Care Insurance
Long-term care is another product that it's designed to pay a nursing home or designed to pay assisted living if someone gets in a position where they need the help to live and to survive, and they need to offset the costs associated with it.
6. Group Insurance Sales
So far, all I've talked about is what you can sell on an individual basis.
You can also sell insurance a group environment.
You can go into employers, large and small, and sell group benefits to get employers benefit programs set up.
These are great opportunities, as well. There's a lot of scaling and leveraging that you can do with everything, including term insurance, life insurance, disability, long-term care, etc.
7. Health Insurance
This market used to be hot back in the day before the affordable health care act came in. Obamacare came in and frankly destroyed the business model.
Healthcare agents made good renewals, just like with Medicare, and there was a great market for it.
But because now that everybody's insurable and there has been a lot of impositions on providers, it isn't the same.
A lot of providers have gotten out of the market, and they don't operate anymore. If you are somebody who sells Obamacare, typically, you don't get paid anything for it. Moneywise, there's no viability.
8. Medicare Policies
Medicare policies are sold to people who are 65 and older. There are two types of products Medicare recipients can select.
First is a supplemental policy, known as a "Medicare Supplement." This covers what Medicare doesn't.
Second is what's called a "Medicare Advantage," which is a private program administered by a private company to basically modify and augment what Medicare normally offers.
I just finished an interview with an insurance agent who is writing 15 to 20 Medicare Advantage policies each week! Watch the video below to learn more about how Adam does it, and check out this article on selling Medicare Advantage if you want to learn more.
You can sell both of these products, and the great thing about them is that they are renewal-based. That means you can make money when you don't have to work to earn it, each time you get paid.
You can make great renewal income. There's one guy that I know in the business named Christopher Westfall. He's done incredibly well. He has thousands upon thousands of clients, makes millions of dollars a year.
He has been at it for 10+ years now, and he's worked extremely hard. He's gotten to a point where that is the kind of money he makes because of all the effort that he's put into it, and that's something that people can get if they commit to the business.
9. Financial-grade products
These are technically life insurance products, but they're kind of sold with the spin of getting people some financial living benefit through the form of gains economically without the risk or minimization of the risk of loss.
The first product that's commonly sold are annuities. We have a program where we help agents learn how to sell annuities. We walk them through the process, how to find them, and how to do it economically, as well.
Annuities are great. Generally, they are sold to seniors or people getting close to retirement who are concerned about their money. They don't want to risk it in the stock market.
They're worried that they will outlive their money. This is a big concern with a lot of people who are close to retiring.
Part 6: How To Market For Insurance Sales
In this section, we're going to specifically talk about the different ways that a new or experienced agent can market for the insurance business.
You'll find that there is no perfect marketing method. There is no method that necessarily is better than another, but there are pros and cons with each that are going to align with you better than another.
Hopefully, by the end of this section, you'll have a better idea of what kind of leads work best for you and which direction you want to go in.
1. Warm market
The first one that I want to mention here is a common one that a lot of the career agencies like New York Life and Northwestern Mutual promote.
This is what we call your warm market.
I'm going to reinforce the proper perspective you should have about these because there's a lot of resistance toward this type of system. I want to try to expand on why this isn't necessarily a bad thing to start off with.
If you're new, think of your circle of influence. This includes your friends, family, Facebook friends, employees, past employers, people you go to Church with, etc.
The warm market concept means you strategically target these people in your circle of influence to discuss what you do and how you may help them.
They'll agree to a meeting because they know who you are and they like you. You're able to present to them what insurance products you sell and talk to them more about what it is that you do.
Pros of working your warm market
Friends, family, and associates and more likely to see you than a stranger off the street.
They might be more open-minded about seeing what you have to offer to help them. This is great to start with. It's great for practice with, it puts you in a position of harvesting referrals more readily, too.
When targeting your warm market, you're working with people that have the the highest likelihood of buying. You're working a market where you can practice and get better at your craft without the threat of spending a lot of money on leads.
Warm market drawbacks
The biggest drawback to warm market prospecting is the mental block.
My father is a successful business owner who retired at 49.
I asked him, "What is one piece of advice that would you give me to be successful?"
He said, "Never hire friends or family."
I've construed this to mean that I should never do business with friends or family, and I've more or less stuck along that role.
It's not something that's true for everybody, but I like to disconnect my family and the people I'm close to from what it is that I do because many time business arrangements can go awry.
That can have a negative impact on the relationship that you have, so I never was comfortable with that, and a lot of people aren't either.
However, at the same time, it's just going to come down to what your personal beliefs are about referrals and working relations. You're going to have to decide for yourself if it's good or not.
If it's not, don't worry. There's a lot of other methods out there that work just fine.
If it is comfortable for you, I would say go all in because there is a great opportunity in it if you work it correctly. The potential to avoid the entirety of prospecting cold and buying leads gives you a huge advantage.



2. Seminar marketing

Seminar marketing is a fantastic way to develop new leads.

It also allows you to develop yourself as a professional to prospects and get high-quality business from them.

I teach a system of seminar marketing for final expense agents on how to get final expense business without spending any money on leads.

One of the biggest advantages with a seminar marketing system is that you develop low- to no-cost, high-quality insurance leads.

You can get virtually cost-free leads that are high quality and buy a lot.

But, what's great about seminars, whether you pay for leads or you don't, is that they make you the celebrity.

My sales trainer friend, Claude Whitacre, says that seminars allow you to become a celebrity. You develop rapport and trust before you even talk to these people, and by the time you sit down with them, there was an extremely high closing ratio.

You just have to be good and comfortable talking to a group of people. If you're not, this is going to be completely terrifying to you, and you'll likely never do it, unfortunately.

The great thing is there's not a lot of competition because of that.

Now, seminar marketing in some markets has become harder because there's a lot of competition or it's kind of worn away.

For example, annuity seminars in Florida. I've heard a lot of agents groan that it used to be great, and it's not anymore.

Either way, find a market that you can work with. Somebody who knows the methods always does that anyway. Just have a mentor in your corner that understands the process, and you'll do just fine.
3. Paid leads
There are a lot of paid insurance lead options.
For example, you can do direct mail leads or telemarketing leads.
You can hire a telemarketer or call on businesses to preset appointments for you. You can do Facebook lead generation, too.
There is also internet lead generation with Google ads or YouTube ads.
The list is endless.
What works best is going to depend predominantly on your market and what has shown to work already.
I know in final expense, direct mail is king, whereas, with Medicare Supplement leads, direct mails great, but telemarketing works great, too.
But, those methods might not get the same kind of results if you're marketing to business owners because, in many cases, a cold call or a preset appointment is best with them.
It just depends. The idea is to find somebody that represents the product arrangements that you want to target and learn what works for them. From there, duplicate that in what you do.
4. Cold calling
The last one I want to mention here is cold calling.
Cold calling is defined as prospecting over the phone cold or cold canvassing door-to-door. This works great. It's just all about sweat equity.
The pro is that it's free. The con is that it is cold calling!
Some people are going to do it, and some people aren't, but it works great.
I think it works great, especially for business to business. Business owners anticipate, expect, and understand that business owners need to make sales.
Business owners cold call themselves. They market for services, too. They respect people that show up unannounced because it shows they've got nerve, and it works great for products where there is a change of life.
Many times, life insurance is sold when circumstances in life happen, which makes people open-minded.
The best opportunities to cold call would be Medicare. People turning 65 or really any Medicare recipient.
Also, people who just bought a mortgage are a great market because now they have this huge debt, and they need to insure it.
Best Prospecting Method?
My favorite method depends on the product.
I love direct mail leads for final expense. I really like seminar marketing, as well.
If it's viable, I love opportunities that preset your appointment for you. Now, I said "if it's viable" because there are circumstances where it's not viable.
In a lot of markets, you're going to have to buy leads, set appointments yourself, or hire somebody else to do it.
You can't just say, "Okay, here's money. Now, get me appointments."
For many of the other markets that we do in my business, we don't do that. You have to buy leads, set them yourself, or outsource that aspect.
It just comes down to whatever it is you're selling. I'm a fan of what works for the particular product.
Part 7: Basics On Selling Insurance
First I'm going to break down the different ways that you can sell insurance.
Then, we're going to talk about the actual presentation in a brief way that I use when I teach my insurance agents.
This way you can understand what to expect when you're with your prospect that you may potentially sell insurance to.
I'll go over how you would go about selling your product with my "four-step procedure," and what circumstances you would meet these prospects in.
Let's get started!
1. Face to face
The majority of insurance is sold is face to face.
Selling face-to-face is the traditional, old-fashioned way, but it is a way that works effectively.
This works for both smaller products and mass-market products that you sell to millions of people all the way up to more advanced and lucrative insurance products.
Despite how technological innovations have disrupted basic sales operations in many industries, with the insurance business, face to face is still the preferred way to sell in many markets.
You sit down at the home or business, and discuss what it is that you're doing. Then, you help the client find a plan that works best for them.
2. Telephonic sales
We're seeing a lot more interest in this amongst agents. We are also seeing much more activity in this, especially in the mainline products like term insurance.
Over the phone, telephonic sales represent around 10 to 15 percent of the marketplace. You basically do the same thing as face to face, but you do it all over the phone.
Leads are generated by TV ads, direct mailers, or telemarketing.
The representative/insurance agent does the entire educational, selling, and closing over the phone, without ever seeing the prospect.
Again, we see this with term insurance products. We see this with basic, entry-level life insurance products, and other property-casualty products.
This approach works incredibly well, and we're seeing more of it. We see it even in advanced cases, too.
Regardless, you still need to figure out what kind of style works best for you. Again, this still is a minority of the cases. 
Basics Of Selling Insurance
Before we get to the actual presentation details, there are really two different ways that you sell insurance.
The first way is a "one-call close," and the second way is a "multi-call close."
Now, what I mean by one-call and multi-call closes refers to the point at which you gain financial commitment from a prospect. Is it on the first visit when you see them, or is it after a series of visits?
Generally, the difference is the more technical, involved, and lucrative the deal is, the more visits that you have to do to seal the deal and work out any of the details involved.
Take, for example, annuity sales.
We teach agents how to sell annuities, which is a financial product. We're talking, in many cases, moving hundreds of thousands of dollars or more.
This represents a person's lifetime savings, and many times they already have that money put into other financial products.
We've got to work around getting that released, moving it, getting their signatures, and having them fully committed to that process. It usually doesn't happen within 30 minutes to an hour.
That process takes place over the course of several appointments; that would be a multi-call sales cycle.
Whereas selling simple, basic mass-market products like final expense insurance, Medicare supplements, or mortgage protection insurance, a deal can be made on the first call, which is what a one-call close is.
They don't have to go think about it multiple times. It is a product that's simple in nature to understand, and they make their decision usually on that first call.
What's better – one-call or multi-call closing?
Well, it just comes down to what you're more comfortable with.
I've always been a one-call close guy just because I am. I like selling final expense.
When I do that, it boils the process down to: here's the product, here's what it does, do you like it or not?
I want to be straight to the point. Many times, a one-call close product facilitates a leveraged type of setup to generate business.
For example, final expense. If you want to do it, you can do 30-40 appointments a week selling final expense, given that you've got an appointment setter and enough leads.
Whereas with annuities it's a lot harder. There's more involved. You're looking at financial statements. You're can doing comparing and contrasting different products.
You're going back with an example of what you could do for them if they decide to move forward. That's a lot more complexity.
It takes more time, and you won't necessarily be able to scale up and do as much activity because of it. That doesn't mean you won't be able to do a lot of activity, but there's a lot more involved.
Really, it just comes down to the product again. Usually, a more lucrative, financially-involved product with a larger commission means you're going to have more sales calls along with it.
Nuts and bolts of the insurance sales call
There are four different parts to every insurance sales call:
Part 1: Rapport
The first part of the sales call is where you develop "rapport."  
We break the ice. You meet the client and put them at ease so they know you're not going to be aggressive and try to hard close them.
Then, you formally introduce yourself and explain why it matters to the client. This way they can better understand what direction this presentation is going to go and what they can expect from you.
That sets the table and gets them comfortable with you. They know exactly, on clear grounds, what you want to accomplish and where you're going to go.
Part 2: Fact-Finding And Pre-Qualifying
The second part of a sales presentation is usually centered around fact-finding or "pre-qualifying."
The idea behind this is that we want to gather facts from the prospect to figure out who they are, where they are in their life, and what it is that they're looking to accomplish.
I like to ask a lot of open-ended questions in this section. This allows me to delve deep inside of the psyche of the prospect to understand what makes them tick.
I want to understand what motivates them emotionally so that I can determine for myself if this person's qualifiers fits what I'm looking for in a client.
This step also includes asking health questions if we're doing some kind of underwritten product, like life insurance products, and collecting information on their budget.
You should find out what they're comfortable paying, how they pay, if they're ready to pay today, etc.
Asking all this information upfront on a preliminary basis helps us determine if it's worth spending time with this prospect. If not? I end the presentation and move to the next call.
Part 3: Presentation
The third part of the presentation is actually presenting what it is that we do in a simplified, easy-to-understand process.
In the second part of the presentation, I talk about what matters to them, and how my product accomplishes their insurance goals.
It should relate directly to what the client indicated earlier on.  
It's straight to the point. It's simplified. Again, it matches the hot-button words and concepts that the client thinks is important.
Part 4: Closing
Finally, we make the offer, and ask for commitment. Then, if there is an objection, we began to rebuttal their concerns.
After that, we cool down the deal, ask for referrals, and shake hands. We are done.
Sales Call Conclusion
This is a general idea of what you can expect from a normal sales call, selling any kind of insurance. It may be more complex with some products than others.
This is generally the direction professional insurance agents go down. Essentially, this is how I teach the agents that I mentor to do it.
Part 8: How Commissions Work
Now let's talk about how commissions are set up.
I will go into more about what and how commissions are paid and what to expect.
There are really 3 different types of commission setups available to agents.
I've seen these setups with other agencies as well as internally within my own organization.
First, this article will go into the details about all 3 of these types, giving you the pros and the cons. Then, I'll end it by sharing my beliefs on which is the best setup for a new agent.
Let's start with the details.
1. Salary only setup
The first way is a salary only setup. Now, this is usually a unique circumstance. You really don't see this all too often.
If you see a salary setup where the agent is paid a stipend or flat fee every week, it's usually only for a temporary period of time.
The reason it's temporary is that it's designed to give the agents some sort of financial proceeds to help them get up and running as they get started in the insurance business.
One of the incentives of the insurance business is that the income ceiling is pretty much nonexistent.
You can write your own check, and that means that you're not necessarily going to be paid a salary.
You really don't see salaries extend beyond a helping a new agent get up and running.
If you get offered a salary, understand that it is most likely going to be temporary. It's not going to be for forever.
And, the truth is that if you're any good at this business, you do not want your income based off of a salary.
2. Combo setup
The next setup that we see commonly is what I would call a plan where there is a salary and there was some kind of commission.
This is more common at the beginning of an insurance agent's career. Typically, the salary goes away with time.
New York Life had some setup like this. Essentially, you would get paid a stipend/salary and your commission.
You would have your commission based on what you produce. And this ratio of salary versus commission would change over time where the salary reduced and the commission increased.
3. Straight commission basis
This is really the whole reason why anybody would get into the insurance business.
The insurance business traditionally is straight commission. By this, I mean that every morning you wake up unemployed. You have to "go out and eat what what you kill."
That means that you are responsible for your own activity and production, and paid only based off of what you actually produce, not on what busy work or administrative work you do.
It is already assumed that you'll do those things anyway.
What pays in this business is issued business, which is business that has been written, approved, and processed the payment where the policy becomes effective.
That is the foundation of the income earning potential in this business.
Recommended insurance pay structure
Since I believe that the insurance sales businesses entirely entrepreneurial and selling-based, that you need to be on a straight commission at the outset.
A lot of times they're also setups where you'll have reduced commissions or a salary, but in exchange, you'll get leads or another upside advantage.
These are good benefits in the beginning but potentially disastrous in the long run, as the best producers lose out on large upside commission in exchange for reduced commission levels combined with salaries.
Pick the straight commission route as quickly as possible. Just understand it takes a level of maturity and self-discipline, too.
You'll have to accept that you're going to go through ups and downs a lot more frequently and dramatically, especially at the beginning of your insurance sales journey.
Know that your peers who may be on a salary or a salary basis won't experience this, but if you're good, again, straight commission to maximize your income is what we're really striving for.
Part 9: How To Increase Your Insurance Sales
This section will help you to know what it takes to maximize your sales results no matter the insurance products you're selling.
Here are four tips that I've drilled down based off of my five years of recruiting experience and work in the life insurance business since 2011, including that I've trained over 900+ agents across the country.
These are what I feel are the top four things that you can do to take action right now, even as a beginner, to optimize your results in the field, close more deals, and make more income.
Let's get started.
1. More activity
It's likely that if you're a new and just getting started and talking with other agents, you will hear and understand that activity is king when it comes to selling any kind of insurance product.
It doesn't matter if you're selling health insurance, life insurance, P&C, etc. For any kind of insurance, the more people you talk to, the more opportunities you have to close more business.
I thoroughly believe that despite being an excellent sales person with incredible skills, closing deals, and building value, it's all for nothing if you don't see enough people.
Your entire purpose in life as an insurance agent is focused on hitting your activity goals each day of the week, each week of the month, and each month of the year.
If you continuously do that, you're probably going to do a good job hitting your overall annual income goals consistently.
That doesn't mean you won't have slumps. You will. You'll also have times where everybody throws a checkbook at you.
We all go through ups and downs, but it's important to stay consistent with the activity to realize the optimization of sales that you will experience.
2. Level up products
While the best way to increase your results is to do enough activity, another way to improve your results is switching markets to something more lucrative.
Some products, by default, don't make a lot of first-year commission, but they may do better on a renewal-driven basis.
Other products are smaller in commission. Also, some products are more lucrative, larger types of deals that pay high first-year commissions.
One thing to consider, if your activity level is maxed out, look into optimizing the types of products that you're selling. Consider moving into a market that is more lucrative.
For example, if you're selling final expense, these are smaller but decent first-year commission opportunities.
If you want to do larger deals and close bigger cases, getting into the annuity market is a great opportunity to do that. Here, the commissions are four or five-figure deals.
3. Cross-sell
Number three on the list is to cross-sell to optimize your sales results in selling insurance.
This is something that you can consider as a newer agent, although in most circumstances I tend to recommend that you avoid it.
Here's why:
As a new agent, it is overwhelming learning one singular product.
As time passes and you become an expert in your first insurance product, it becomes easier to understand the basis of other products and cross-sell.
Adding more products means more underwriting, more carrier knowledge, more needed flexibility when shifting between products.
Trust me, as somebody who's trained hundreds upon hundreds of agents, it's overwhelming for 95 percent of agents to cross-sell too soon.
That doesn't mean if there is an opportunity that falls in your lap that you shouldn't work on it. That's a great opportunity to work with somebody else and potentially do a split case.
Let them sell the deal, learn from them, watch them do it, and gladly split the case 50-50. This way you grasp what's necessary in order to sell it.
It's really important as a beginner to just focus on one particular product.
Wait until you've exhibited knowledge and skill that you know what you're doing and that you can actually close deals with the initial product that you're selling.
Then, maybe after six or more months, you can consider potentially cross-selling another product.
4. Better Marketing
A lot of people get involved in the insurance business, and they think, "I want to get leads, and therefore, I want to get the cheapest leads because I don't want to spend too much money on leads."
The problem with this mentality is that you get what you pay for in the lead business. If you're an experienced agent, you know very well how true this is.
It's very rare to find a lead opportunity that's inexpensive yet high in quality, as other people find out about, driving the price point upwards and the quality downwards, or the government comes in and makes it illegal.
For example, robo-calling was a cheap yet effective lead generating method back in the day. Nowadays, they just plain-old stink because you can get find or  go to the slammer if you use them.
Instead, I recommend investing in high-quality leads if you're going to buy leads. Also make sure you have vetted those leads with other producers.
The best way to handle any kind of marketing that you do is to survey other producers. Ask those with tenure in the business what works best to generate the highest-quality leads.
For example, with final expense, I can tell you right up front that direct mail is king. In Medicare supplements, you might be doing telemarketing leads, but direct mail works well, too.
On the flip side, tenured agents can tell you all the lead types that don't work either, potentially saving you thousands of dollars.
"Don't step over a dollar to pick up a penny."
Sadly, this is a common mentality agents have concerning their paid marketing strategy.
You want to make sure you give yourself the BEST opportunity to do the BEST that you can with the respective product that you're selling.
Part of that is choosing a marketing program that does a good job in generating high-quality leads, even at a higher price. Many times, it is worth it.
Part 10: How To Get Started In An Insurance Sales Career
The final section of this article is to give you the tips and the procedure to get you started in the insurance sales business.
Specifically, we will cover how to get started, what you need to do if you have decided that selling insurance is something that you want to do, and what steps you need to take to ultimately get licensed and find an agency to work with.
1. Get licensed
The first thing to do is to get licensed. If you haven't done any research up to this point, it's a pretty simple process.
For example, I live in Tennessee. The first step to getting your insurance license is to do pre-licensing. Then, we take a test at a local testing facility. From there, we get our results based on that test.
As with anything in life, ask Google. Google usually knows. Type "insurance sales exam" or "YOUR STATE HERE insurance license exam."
For example, search "Tennessee life insurance exam," and you'll get several results that tell you the steps in order to get licensed and what you need in order to meet the requirements for your state.
To get licensed, you've got to study. Take a couple weeks or whatever amount of time you need to make sure you know the material.
It is a pretty extensive exam, and it's really important that you do whatever is possible that's required to pass it.
2. Research your opportunities
You may have already talked to an agency. If this is true for you, and you're pretty much sealed off with a particular type of company, I would ask you to put the brakes on that and give some serious consideration to other opportunities.
The good news is that you're early enough in the process where you have the time and space in order to figure out if your initial choice is right for you.
If you have made a choice or you're doubting your choice, make sure it is really the best choice.
How to find the best agency to work for
The first thing to know is that the Internet is your best friend. You can research different insurance agencies that are hiring locally or regionally.
You can do research in the particular type of insurance field that you're interested in selling. Check out reviews and read about other organizations. Get insight.
There's so much information on the Internet. If any of the people who failed out of this business – and it has been a lot of people – spent the time doing the proper research, it's very unlikely they would have dealt with the same level of frustration as they did.
Use YouTube, too
The second thing that you do is use YouTube extensively. I do most of my recruiting on YouTube because it allows me to create a connection with my viewers.
They get to know me a little bit better. They can vet me as far as my knowledge base and experience. That is how they can decide if what I do is a good fit.
There are other people, too, on YouTube that you can check out as well.
Research different insurance markets and products. Take your time. The insurance business isn't going anywhere, but you need to make sure that your first choice is your best choice.
If you don't do that, the potential for failure is HUGE.
A lot of people struggle in this business because they start off with an inferior choice.
To them, it sounded good. They trusted the person that recruited them, and they didn't know any better until they got in the field.
When they got involved in the sales process, they realized that it's totally different than what they expected.
3. Interview your agency

The funny thing about the insurance business is that if you have a pulse, then you're hired!
Due to this, it is important that YOU interview the agency you're considering partnering with. It is important because you need to know that they are a good fit for you.
Let's say you work for New York Life or Northwestern Mutual, or you're looking at another big multi-level marketing company.
In this situation, remember to pay less attention to the corporate entity, and pay more attention to the branch office.
Pay more attention to whomever your direct upline is. This is the person responsible for your success, pretty much like your manager.
Get a feel for the agents that work in your potential organization. If at all possible, talk to them, do a ride along with them, and ask them about their experience.
Try to learn how the branch office helps develop you into a top-producing agent.
Many agents eventually realize that it is the training and support on the local level that makes or breaks them.
Without support, there's very little that you can do.
So many times, I hear the agents that I've recruited nationally to my agency complain about their past training and support. Sadly, their original choice just didn't have it.
There were even cases where new agents may have had somebody who literally just got licensed two months ago training them.
Good people that you want to work with will not take offense to tough questions. They'll appreciate it because you're somebody who is aware of what the realities are.
4. Commit
Once you go through this entire process, you have got to completely commit 100 percent to your business. Whatever direction you decided to go.
There's a great person that you should subscribe to on YouTube. The channel is named Christopher Westfall, which also is this person's name. I briefly mentioned him in "Part 5" of this guide. 
He is a Medicare supplement extraordinaire. He knows the Medicare business up and down. It's all he does. He is a multi-millionaire many times over because of his commitment to this business.
He talks commonly about how people in this business fail out because they just don't fully commit. They have a plan B.
For example, they've got a spouse that makes adequate money so there's no stress for them to actually go out there and experience what happens if they fail.
Because many times, if we take away our options, safe zones, and alternatives, we have no other choice but to succeed. Otherwise, we end up in a position to where we fail out entirely.
If you want any kind of success out of life, you have to burn the bridges and be completely committed. That is the key to success in this business.
Summary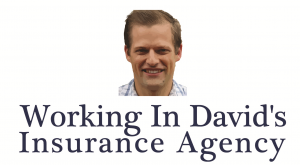 I hope you enjoyed my ultimate guide to selling insurance.
If you are looking for a partner to help develop you into a top-producing insurance agent, check out my national agency recruiting program to learn more about how I can personally train you in selling final expense, mortgage protection, annuity sales, and Medicare.