Greetings and salutations!
Are you looking for information on World Financial Group (WFG)?
Are you considering joining their insurance agency? Do you have questions about how the organization operates?
Are you looking for perspective from a "no BS source" that understands the insurance business first-hand as an agent?
If so, you found the right article!
My goal is to expose all details on how World Financial Group works, what you can expect in a career with WFG.
The end result?
You'll have fair and balanced information on whether or not World Financial Group is a good fit for your goals.
So let's begin.
PS: Check out my insurance sales jobs reviews of other agencies for more information.
NOTE: Are you an aspiring or new insurance agent looking for more insight on how the insurance sales industry works? Check out my free New Insurance Agent Resource Guide to help answer many of your questions (as well as ones you didn't know you had!).
Overview
About World Financial Group
World Financial Group was launched in 2001 when Aegon purchased critical assets necessary to establish WFG.
In 2008, Transamerica purchased WFG. Plus, they expanded distribution into Canada as well as the United States.
In 2018, WFG's affiliated carriers paid more than $792,000,000 in commission to its agent force. This represented a 7.34% increase in year-over-year commission payout increase.
As of 2019, they are well over 42,000 contracted World Financial Group agents.
Market Specialization
According to their website, WFG specializes in targeting middle-market consumers with life insurance products and financial planning services.
This means you'll see a lot of emphasis placed on insurance products like term life, permanent coverage, and especially indexed universal life products (IULs).
Let's spend some time describing covering IULs, as World Financial Group encourages agents to preferentially sell them when possible.
How Indexed Universal Life Works
According to Investopedia, IUL policies are insurance policies where portion of the policy holders premium payments go towards an internal annual renewable term insurance product, with the remainder added to the cash value after the policy fees are deducted.
These products are unique in the sense that on a monthly or annual basis, cash value is credited with interest based on equity index increases.
Then those gains are applied based on participation rates set by the insurance company, varying from company to company.
Benefits of IULs
IULs main benefit is combining growth opportunities in cash value along with downside principle protection if the stock market loses value.
With many IULs, you can never lose a single penny of principle due to a market correction.
How is this possible?
In the good years, your growth is capped to a lower amount than what you may have earned in a traditional retirement account like a 401k.
In other words, you're giving up the potential for a higher return on your money in exchange to eliminate the risk of loss due to a bad year in the stock market.
Tax Free Retirement
Additionally, cash value increases are not subject to federal or state income tax.
There's no reporting requirement from the IRS for you to disclose any cash value withdrawals.
Designed correctly, an IUL holder can live off of cash value accumulated without paying taxes.
You can learn more about IUL providers and other insurance companies World Financial Group represents here.
Why Agents Work With WFG
There are several reasons World Financial Group promotes as being the top reasons insurance agents choose to work with them.
Power Of Duplication
Perhaps the most promoted concept is the power of duplication.
In other words, WFG highly promotes team-building and agent recruiting to its new recruits. WFG claims the benefits of team-building is a higher income than through personal sales alone.
Technology, Local Access
World Financial Group offers many turn-key technology solutions.
For example, you gain access apps to measure your business performance performance and website access to monitor case underwriting and placement.
WFG supports a digital marketing approach to uncovering insurance prospects.
They offer agents website design opportunity to showcase their association with the company.
Unusual to many insurance companies who are historically gun-shy with social media promotion, WFG allows select content distribution ability on social media platforms.
Unlike many insurance agencies, WFG has offices located throughout the United States and Canada.
Having face-to-face interaction can make a BIG difference for many agents as opposed to a completely virtual learning environment.
Is This A Pyramid Scheme/MLM Scam?
This question regarding whether or not an insurance agency is a scam or multi-level marketing is THE most-asked question an agent will ask that completes preliminary due diligence.
Many looking at World Financial Group ask…
"Is World Financial Group a scam? Is WFG all about multi-level marketing and recruiting? Is it a REAL career opportunity?"
First, let me address the "pyramid scheme/scam" question.
World Financial Group is 100% a legitimate company operating within the bounds of the law.
Now with that covered, what about multi-level marketing concerns?
Structurally speaking, World Financial Group operates the same way ANY insurance agency operates.
The organizational structure is similar to a multi-level marketing company.
You have the product provider at the top (in our industry, the insurance company is at the top).
Below is WFG Corporate. And beneath them are the large agencies who recruit smaller agencies and writing agents to sell direct to consumers..
This management structure is the norm in the insurance business no matter where you go.
Point is this… even though the design of insurance organizations is multi-level does NOT necessarily mean the career opportunity is a scam.
What's the REAL issue to concern yourself with?
It's this…
"What's the culture of the organization like? is it one in which promotes the concepts of recruiting and asking your friends and family members to join?"
If you are asking this because you wonder if World Financial Group promotes this value, the answer to this is a definite YES.
Recruiting Your Friends And Family
While WFG teaches new agents how to sell insurance, the company puts equal importance on recruiting your "sphere of influence" into the organization.
Don't believe me?
It's abundantly clear that recruiting is equally important if not more important than teaching the craft of selling insurance.
Bottom line, any agent who joins WFG needs to have comfort with asking to recruit their friends, family, and acquaintances into their business model.
What if you like WFG and only want to personally produce for a year before recruiting?
There may exist issues. I'll cover those later on.
How The Lead System Works
Unlike many insurance sales organizations, World Financial Group does not offer leads for sale.
Many organizations like mine encourage you to purchase insurance leads from various sources to keep your pipeline full of prospects.
Like any business, insurance requires investment, both in time and money.
So how does WFG help you find prospects?
Quite simply, WFG teaches its agents the "Project 100" method of prospecting.
Here's how it works…
Project 100
Project 100 is an old-school prospecting process, focusing on converting your sphere of influence into insurance clients.
Your job is to put together 100 names of friends, family members, and former business associates you could contact to set up a time to tell them about your new career and the product you're offering.
Does it work?
Like all things, your mileage will vary.
Some agents have generated massive business from the Project 100. Others, not so much.
Regardless, the Project 100 strategy is a well-known, proven process, working for many new insurance agents.
Benefits include:
No cold calling for appointments
No money risked in lead generation
Prospecting strategy entirely based on referral-generation
A Reason Not To Do Incorporate This Strategy
As a new insurance agent, the Project 100 method was a complete turn-off.
Why?
Here are several reasons to consider:
I didn't want to pressure friends and family to buy from me. Doing so felt very "multi-level marketing."
No expertise. As a new agent, I knew little about various product line-ups. I didn't want to get my family or friends involved in a product that really wasn't best-suited for them.
My dad, a successful businessman, taught me to never hire or do business with friends or family. Nothing ruins relationships like a business deal going sour.
Bottom line, I'm the kind of guy that does not mix business with pleasure.
Keeping things separate seemed to make the most sense, so the Project 100 was not for me.
However, this isn't the case for everyone.
I have matured since starting in insurance sales in 2011, and one point I've realized is that the Project 100 works very well for many new agents who fully embrace it.S
It's true. There's a compelling business advantage generating business at no cost without cold calling. And the Project 100 does just that.
Investigating Commissions
What can you expect to earn from a career with World Financial Group?
First of all, virtually all insurance sales positions are a straight commission opportunity.
In other words, you eat what you kill!
And WFG is no different.
Nevertheless, new agents need to concern themselves over the relative advantage one sales organization offers in terms of commissions compared to another. Not all insurance agencies are equal in commission payout.
WFG Commissions
If World Financial Group pays commission on sales, what's the starting rate?
Further, how does WFG's commission rates compare to other insurance sales opportunities?
According to an anonymous conversation on The Insurance Forum, World Financial Group starts agents out at a 25% commission rate.
Then, when you recruit 3 agents, commission moves to a 55% rate.
Likewise, all future commission increases are dependent on agency building, higher levels of recruiting, and production.
This bodes potential challenges for some agents. I'll address those concerns later.
Here's the truth… starting commission percentages are some of the lowest in the industry.
There are many organizations similar to how WFG works that will hire you at commissions between 55% to 70% first year of commission rates.
Further, there are even organizations (like mine) that recruit agents at 100% and higher contracts… WITHOUT the stipulation to recruit.
Opinions From A Field Trainer And Agent
Now that we've completed my World Financial Group review, I'd like to share my opinions on some factors surrounding a career with WFG.
My goal is to point out the most important factors all agents should consider when thinking of joining World Financial Group.
WFG = MLM
If one point is clear from our analysis, it is this:
WFG's culture is centered on duplication of recruiting new agents.
And this culture lies at the heart of all multi-level marketing operations. WFG is no different.
As demonstrated earlier, increases in commission are tied to your ability to recruit agents.
Incidentally, top income earners are almost always massive agency builders at WFG.
Why does this matter?
The emphasis on agency building biases the commission grid towards recruiting over personal selling.
Look. If your goal is to build an agency, there's nothing wrong with this approach.
An Industry-Wide Problem
Where you should have doubts is in recruiting and training insurance agents as a newly-licensed insurance agent.
One of the biggest problems in the insurance sales industry is a lack of training.
And part of why training isn't as fully embraced is because multi-level marketing based insurance sales organization incentivize recruiting over personal production.
Simply put, organizations reward and prefer a recruitment-orientation strategy for new agents, as opposed to developing "in-the-trenches" experience helping people to purchase insurance, thus developing a base of wisdom.
As we say down here in the South, this mentality is akin to "putting the cart before the horse." 
Even if you want to build an agency, you MUST understand that it's VITAL to draw from a base of experience if you want to actually act as a valuable resource to your agent recruits.
Always hold anyone in suspicion that has no street cred In this business. In any other line of work, would you trust somebody to teach you who had zero experience?
Would you trust a mechanic who has studied about fixing cars but has never been under the hood? 
Of course not.
Then why should you trust new agents to train you about selling insurance? It just doesn't make sense!
Commission Levels Are Lower Than Other Agencies
Unfortunately, relative to other insurance sales organizations I've reviewed, WFG's commission levels are some of the lowest in the business.
To recap, new agents are recruited at 25% commission levels. Similar organizations recruit new agents at 55% to 70% contracts.
Non-MLM agencies like mine commonly recruit agents to 100%+ commission levels.
Maybe you're thinking I'm over-exaggerating the commission question. Perhaps you don't think commission levels are a big deal.
The math doesn't lie. So let's break down the numbers.
Example Commission Payout Comparison
Let's say I write an indexed universal life policy on my mother.
And let's say the premium on the policy is $5,000.
This is the number our payout is based on..
At WFG with a 25% commission rate, I only make $1,250 commission.
However, if I'm with an organization similar to WFG at higher commissions (let's say a 60% contract), I've now made $3,000 Commission.
Further, if you make the same sale 5 times every month, your monthly commission with WFG will be $6,250.
With the other organization, it would be $15,000!
Annually, that's a difference between making $75,000 and $180,000.
That's a $105,000 difference in income. Do you still think commission levels aren't a big deal?
Hopefully you can see my point.
While commission isn't everything, it DOES matter. 
You don't want to give up too much commission as it lowers your profit margins.
Now, it's one thing if the company provides leads cost-free and your commission is reduced.
But with WFG, you're bringing prospects at your cost (even if it is just the time you take to find them), which is reason enough you should see higher levels of compensation.
Better Be Comfortable Selling And Recruiting Friends And Family Members
To have a successful career working at World Financial Group, you must totally buy into the Project 100 prospecting system.
And this means you must contact friends, family members, and former business associates to discuss insurance.
Again, I'm not saying that this is necessarily a bad thing.
My point is that you need to be totally 100% comfortable with talking to your sphere of influence about insurance, despite some of the drawbacks I discussed earlier in this article.
The good news is that total buy-in to this prospecting process may develop a quality stream of qualified prospects, without the need to cold call.
What if you don't have an extended network like me when I started? The Project 100 will be doubly-difficult.
If that's the case, I'd look at purchased lead-based marketing strategies to fill your pipeline.
Start Up Costs
There is one thing that bothers me.
It's the start-up cost NOT related to lead generation new agents to WFG are charged.
Now, there are always costs of doing business. We all pay for licensing. That's totally understandable.
But when there's something like an "initiation fee," I can't help but to express skepticism.
With WFG, they charge a $100 start-up fee to join. 
And assuming you attend their convention which is highly encouraged, expect to pay another $200 to $1,000 and travel expenses and lodging to join the seminar.
It's Your Business (With Strings Attached)
WFG likes to promote how their system of duplication makes you into an insurance entrepreneur and business owner.
And while that's arguably is the case, understand it's not full business ownership.
The agency you build is tied into WFG.
You must follow their guidelines in order to leverage their system.
This isn't an issue with WFG.
It's an issue with any organization that empowers agency owners with branding, tools, and support.
Running an agency with World Financial Group is akin to operating a franchise restaurant.
Chick-fil-A expects operators to manage the Chick-fil-A restaurant a specific way, and would understandably become upset if you deviated.
Here's my point…
Understand that if your relationship with WFG (or any agency that helps you build an agency) changes for the worse, you'll have a hard time leaving with your agency intact.
About David Duford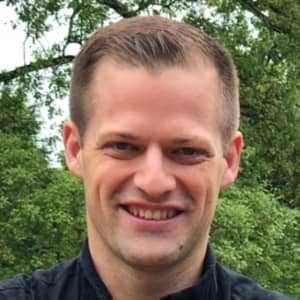 Just like yourself, many of my new agents in my national agency were concerned about finding accurate information about my agency and the others they considered joining.
Why?
Many have a sense that the insurance sales business is "scammy."
Some think certain organizations seem to push the "rah-rah" encouragement too far.
Or that they are not transparent about their business practices.
As you'll discover doing your due diligence, you'll probably develop this sentiment if you haven't already.
And it's crazy, because insurance sales IS a legitimate career path.
Plus, it's only reasonable to demand all the facts before making a major career change.
Here's the thing. Part of your insurance career investigation should involve vetting those providing advice…
Including myself.
Like you, I was deeply concerned about finding the right path to a successful insurance sales career when I started selling final expense insurance.
Despite the level of hype and misinformation I first-hand experienced, I joined a good insurance sales organization.
However, my experience is the exception to the rule.
Most end up NOT happy with their agency career choice, and over 90% leave the insurance sales business within a year of getting licensed.
While there are many reasons agents quit, many times the reason is because the insurance sales agency was ultimately NOT what it seems.
Bottom line, I say this because it's VITAL to understand my perspective and motivations before choosing to consider my opinions and perspectives.
So allow me to share more about what I do and who I am.
My Career
My name is David Duford.
I've been a licensed life insurance agent since 2011.
I entered insurance sales because my personal training business was falling apart due to the outcomes of the Great Recession.
As a licensed agent, my specialty was selling final expense life insurance to my prospects.
In case you are unaware, this product helps secure just enough coverage to pay for funeral and cremation costs.
I did this full-time until mid-2017, when I had to step back full-time activity to part time in order to better support my growing national insurance agency.
Since 2013, I've recruited new and experienced insurance agents nationally to sell final expense, annuities, mortgage protection, Medicare Supplements, and Medicare Advantage.
My point in sharing all this is to show you that I've "walked a mile in your shoes."
I clearly remember starting off in this business, avoiding landmines and dealing with challenges all new insurance agents experience.
But there's another point to consider, too…
Am I Biased?
Clearly, if I recruit agents nationally, that makes me a direct competitor to World Financial Group, right?
Yes, that's correct!
So… should you trust anything I have to say regarding how WFG works?
Ultimately, you must determine if my perspective is right for you or not.
It's up to you to decide if I'm earnest in my intent, or am biased towards personal gain.
Personally, I think there is little to no competition among recruiting agencies.
We are all designing our systems and business culture around finding people who are a good fit for it.
Simply put, there is no one "perfect" organization.
And your goal is to find the agency that best fits your personal values, if you want long-term career success.
And if you decide WFG is a good fit after reading my article, no sweat! And further, congratulations!
Really, you want to feel strongly about any organization you join, and if I can help further that along, I know I've "built my treasures in Heaven," helping insurance agents find their place in this business.
Bottom line (and hopefully you'll agree), we can at least agree it's important to get fair and balanced information on whether or not ANY insurance sales opportunity is good for you.
How To Quit World Financial Group (WFG)
There are many reasons you may want to quit World Financial Group, for example, you ran out of money to invest in leads, you ran out of prospects to sell to, or you simply found that the business of selling insurance wasn't a good fit for you.
The good news is, quitting World Financial Group is easy.
Here's how to do it.
First, start by doing your due diligence and find another insurance agency to work for. We recommend you review our Free Agent Resource Guide here for tips on finding a quality insurance agency to join.
Once you find a new agency or carrier to join, you can go ahead and switch your affiliations.
You should keep in mind that as an insurance agent, you are licensed by the state and not by the company. No insurance agency can prevent you from stopping your affiliation with it and doing business with another organization.
You may need to cancel the affiliation with World Financial Group. The termination usually needs to be filed within a 30 day window, however canceling affiliation is not always mandatory.
To become properly appointed with the new insurance carrier or agency, you simply complete contracting with the new insurance carrier.
Typically, the window for companies to process affiliations is very short, with most companies approving insurance agent carrier appointments within 1 to 2 weeks on average.
Bottom line, quitting World Financial Group is no big deal. Simply find another organization that's better suited to your insurance sales career goals, submit contracting through the new organization, and within the next few weeks, you're good to go and can stop doing business with World Financial Group..
Companies Like World Financial Group (WFG)
Let's take a look at some insurance agencies and companies similar to World Financial Group in case you're interested in doing a comparison.
Symmetry
Symmetry Financial Group is an insurance marketing organization based out of Swannanoa, North Carolina.
SFG specializes in several life insurance markets, primarily the mortgage protection insurance market. The company also offers final expense insurance, a type of whole life insurance designed to cover medical bills and funeral expenses after the policyholder's passing.
Bankers Life
Bankers Life was established in 1879 in Chicago, Illinois. The company is a subsidiary of CNO Financial Group.
Bankers Life offers life insurance, long-term care, annuities, Medicare (Supplements, Advantage Plans, Part D prescription drug coverage), critical illness insurance, as well as vision and dental plans. It targets the senior market, typically people age 60 and older who are near retirement.
People Helping People (PHP)
People Helping People was established in 2009 in Northridge, California. The company serves the middle markets for insurance-based financial planning. It focuses on term insurance, index universal life insurance, and fixed indexed annuities.
American Income Life (AIL)
American Income Life, a wholly owned subsidiary of Globe Life Insurance, is a major provider of supplemental life insurance. The company was founded in 1951 and is headquartered in Waco, Texas.
American Income Life's core markets are labor unions, credit unions, and associations for insurance solicitation. Its insurance products include life insurance and supplemental health.
New York Life
New York Life, established in 1845, is the largest mutual life insurance company in the country. It offers premium life insurance, long-term care insurance, retirement income insurance, and investment plans, including annuities, mutual funds, and ETF saving plans.
USHEALTH Advisors
USHEALTH Advisors is a wholly-owned national sales and distribution subsidiary of USHEALTH Group, one of the largest employers of health insurance agents in the United States.
USHEALTH offers individual health coverage plans and a number of related supplementary products. It specializes in marketing innovative and affordable health coverage plans. The company is focused on providing healthcare solutions to individuals and families, as well as self-employed and small business owners.
Equis
Equis is a marketing organization for independent insurance agents and agency builders.
Its main product is mortgage protection life insurance, designed to reduce or eliminate the threat of foreclosure or eviction if the insured passes unexpectedly. The company also offers final expense, living benefits, and indexed universal life insurance products.
Freedom Equity Group
Freedom Equity Group, based in Arroyo Grande, California, is an independent marketing organization (IMO) that contracts with insurance companies to promote and distribute a range of life insurance products.
Freedom Equity Group focuses on selling life insurance and annuities. Its main product is indexed universal life insurance, a form of permanent coverage that provides a cash value in addition to life insurance.
Conclusion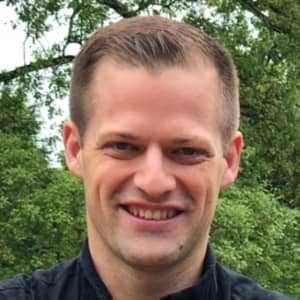 Thanks so much for reading my article on World Financial Group.
I hope it gave you a fair and balanced  perspective on how the company operates, combined with my personal opinions as a personal producer and agency recruiter.
I put together more resources below to help you conduct your due diligence.
If I can serve in any way, please reach out here at your convenience. I personally answer all messages, be happy to help in any way possible.
More Resources
WFG's Leadership Manual – note how much recruiting and agency building is discussed over personally selling insurance.