My Ultimate Insurance Sales Resource Guide For New Agents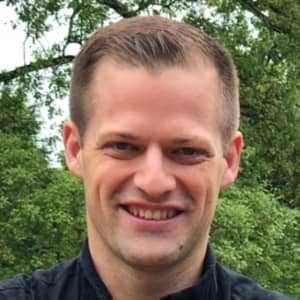 In this free resource guide, I have compiled links to my most popular articles designed to help both new and experienced insurance agents alike.
Whether you're looking for help with:
Selecting the best insurance agency to join,
Mastering your insurance sales skills,
Learning about the many exciting insurance sales markets you can target,
How to sell final expense and Medicare policies, or,
You want to learn how to become a licensed insurance agent,
Then this free resource guide is for you!
So… let's jump right in =).
Quick Navigation Article Links
Popular Insurance Agency Review Articles
Below, you'll see links to a variety of insurance agency review articles I've composed to help give you better insight to how each respective agency operates.
You'll learn the pros and cons of working with each insurance agency, and better determine if a career selling insurance with each respective agency is a good fit.
NOTE: You can review additional insurance sales career overview articles here.
Popular Sales Training Articles For All Insurance Agents
The insurance sales training articles below will help you better understand the insurance sales and marketing process, from lead generation, appointment setting, presenting effectively, and how to close and deal with objections.
Resource Guides For Different Insurance Products & Markets
Discover the various types of insurance markets new and experienced agents can specialize in.
We cover several popular life and health insurance markets that are accessible to new and experienced agents.
Must-Read Articles For New Agents
While useful for experienced insurance agents, these articles below are extremely useful for new agents looking for perspective on the insurance sales business that most trainers do not cover in detail.
Definitely read ALL of these articles if you're a new insurance agent.
Top Final Expense Insurance Sales Articles
Since Duford Insurance Group teaches agents to sell final expense, I wanted to include a special section on various topics around the subject, including leads, free sales training, how to sell final expense part time, and reviews of our favorite final expense carriers.
Top Medicare Sales Articles
In addition to teaching agents to sell final expense, we also recruit and train agents to sell Medicare face-to-face and over the phone.
Below you'll find a few articles to help you better understand the opportunities in selling Medicare.
Getting Licensed FAQ
If you are thinking about selling insurance and want guidance on getting licensed, the articles below will help you understand both the licensing process and required pre-licensing requirements.