Are you looking for reviews of the best life insurance leads available to independent insurance agents?
If you currently are selling insurance, you know there are only 3 things you MUST to do succeed:
See the people,
See the people, and
See the people!
In other words, having the best insurance leads available for your life insurance business is CRITICAL to your success.
In this article, I go into detail describing the different options available for anyone wanting to generate the best life insurance leads.
I'll describe and compare different life insurance lead types, including reviewing the best lead vendors.
Additionally, I'll talk about free life insurance lead options if you won't or can't pay for leads.
Bottom line, I want you to have full awareness of what the best options for life insurance sales leads are so you can experience a consistent level of success selling life insurance.
Let's get started!
NOTE: Are you an aspiring or new insurance agent looking for more insight on how the insurance sales industry works? Check out my free New Insurance Agent Resource Guide to help answer many of your questions (as well as ones you didn't know you had!).
Overview
Leads 101
As we get started, let me add context to why I highlight these life insurance lead vendors.
Evidence Of Success
The first reason why I cover these vendors is due to multiple sources confirming its life insurance leads are good quality.
When it comes to life insurance sales leads, quality is key!
In fact, the last thing an insurance agent needs to do is test an unproven lead source.
I say let someone else take the risk! So, only purchase leads other agents confirm are consistently high quality.
Vendor History
Next, make sure any life insurance lead vendor you're considering has years of experience.
Lead vendors come and go. In worst case scenarios, vendors without track records disappear without fulfilling agents' lead orders.
Always ask the vendor in mind for testimonials and references to help avoid this possibility.
Better yet, don't trust a lead vendor not vetted by other agents.
Lead Exclusivity Is King
Last quality of good life insurance leads is lead exclusivity.
Exclusivity refers to leads never resold or shared with other agents.
Regarding the vendors that made my list, they are all committed to selling agents the freshest and most exclusive life insurance leads.
Bar none, if you want to be a top producer, buy fresh and exclusive life insurance leads like other top producers do. Y
Rarely do you see them buying old, resold leads as a primary source of life insurance lead generation.
Best Life Insurance Leads
Last point before we start…
Vendors listed are in no particular order.
There's not one that I think is better than the rest.
In fact, they're all good enough giving a try, whether now or later.
Facebook Leads
To start our review of the best life insurance sales leads available, let's start with a popular source of leads, Facebook lead generation.
Secure Agent Leads
The first life insurance lead source discussed today is Secure Agent Leads.
My friend in the business Cody Askins owns and operates Secure Agent Leads. Make sure you check out his YouTube channel here for more info and great insurance agent training.
Cody Askins has generated life insurance leads for quite a while.
In my assessment, he's experienced tremendous success in producing quality life insurance leads.
For example, Secure Agent Leads is a preferred life insurance lead source for many insurance IMOs and popular insurance agencies.
Of course, independent agents may purchase life insurance leads directly from Secure Agent Leads, as well.
Types Of Life Insurance Leads Offered
Cody Askins' company offers a variety of life insurance leads for sale.
Perhaps his most popular lead is his final expense lead options for agents.
Also, he offers Spanish speaking final expense leads, as well as term life leads, similar to mortgage protection leads.
Although not life insurance, Cody's business fulfills orders for Medicare Advantage leads, too.
All life insurance sales leads come from Facebook ads, and take 5 to 10 days to turn around.
Secure Agent Marketing
In addition to Secure Agent Leads, Cody Askins also operates another service called Secure Agent Marketing.
This is a unique life insurance lead option for agents, one I like as a preference when generating Facebook final expense leads.
Here's how it works.
Instead of purchasing leads individually, Secure Agent Marketing manages your program for an on-going fee.
In exchange, they generate Facebook final expense leads for you at wholesale costs.
This means you may get leads much lower in cost than if you buy life insurance leads on a per-lead basis.
Also, you have more control over what the lead says, meaning you can create a lead with more "intent to buy."
I have several agents in my agency across the country who have done this program. And all I've heard are positive responses.
As far as fees go, expect a $1,500 a month on-going minimum investment.
There's a $200 startup fee and the $500 of the $1,500 is the agency's management fee to run your marketing.
Last, Secure Agent Marketing directs the remaining monthly investment towards life insurance lead generation.
Bottom line, Secure Agent Mentor does a great job, and agents with more money to invest in life insurance lead generation should give the service serious consideration.
Game Time Leads
I've heard lots of positive responses from agents selling final expense that say Game Time Leads produces quality final expense leads.
In fact, several of my agents who buy life insurance sales leads use Game Time Leads and produce a high volume of production weekly.
I consider that a good indication these leads are good =).
Game Time Leads takes 7 to 10 days on average to fill an order.
Also, their leads may even call you BEFORE you call them!
TTC – Tips, Tricks, And Closers
Ryan Saridakis is the owner and operator of TTC Media, or Tips, Tricks, And Closers.
I've worked with him for at least a year, and am impressed with his lead generation operation.
He's done a really good job for my agents who do Facebook leads.
Like most Facebook life insurance lead vendors, it takes somewhere between 7 and 10 days to fill an order.
TTC offers final expense leads in standard and premium quality. The premium quality lead gets more useful information that may help you set more appointments. Plus the area to generate leads from is more compact than other options.
They also have Spanish final expense leads, telesales final expense, and then also Medicare lead options.
For agents reading this article, I can get you a discount on generating life insurance leads with TTC.
Go here and I'll send you the discount link. No strings attached! =)
Perpetual Intent Marketing – Do It Yourself Solution
Beyond paying for Facebook-generated life insurance leads or outsourcing to an agency, there's an additional option to consider.
You can create and manage your own Facebook life insurance lead program without outsourcing it.
Jerry Moore of Perpetual Intent Marketing does a great job teaching insurance agents how to self-generate leads on Facebook.
One of the biggest advantages with a do-it-yourself solution is the significantly less price per lead you'll pay.
Unlike buying from a vendor, there is no mark-up beyond the actual average lead cost Facebook determines.
Additionally, you have full control of what the ad says, how long it and whether or not it runs.
The downside to a do-it-yourself lead generation solution is it detracts your time and effort from your primary directive of selling insurance.
Initially, every life insurance agent should focus exclusively on improving their sales skills and maximizing activity.
However, you may lose focus if investing a significant portion of your time learning and managing Facebook marketing.
My recommendation is to consider using them only if you have experience selling life insurance.
Direct Mail Leads
Let's talk about direct mail life insurance lead solutions agents.
Direct mail life insurance leads are a staple source of prospects.
New to direct mail life insurance sales leads?
Here's a quick primer on how it works
Direct mail leads are sold on a fixed price lead basis or on what's called a "per 1,000 basis."
To clarify, that means you either pay an exact per-lead price, or you pay for the number of mailers mailed out.
What's the difference?
With fixed price direct mail leads, you know your exact price per lead, despite poor or good response rates.
For per-thousand mailers, you may pay more or less per lead than a fixed price direct mail lead as there is no price guarantee.
Your average response rate is directly correlated to your per lead price on a per-thousand mailer campaign.
Especially if an agent is generating direct mail final expense leads, I recommend agents consider a fixed price lead program first..
Fixed price leads eliminate the risk of low response rates driving up our costs.
Ask any agent who has dropped per thousand direct mail lead campaigns with a low response.
There's nothing worse than generating a life insurance lead that ends up double or triple the rate you would have paid on a fixed price basis.
Direct mail takes 3 to 4 weeks to return fresh and exclusive life insurance leads. Most vendors have their own CRM to access and organize your leads.
LeadConcepts
LeadConcepts and I go way back!
As a full-time final expense agent, I used their life insurance sales leads in large quantities.
In my experience, they provide awesome customer service. In fact, I can't recall a single complaint from any agent of mine.
With LeadConcepts, they offer a per 1,000 mailer. This is a good option in higher response states and certain metro areas.
I have an agent running around a 2% response rate, giving  him an average lead price in the low $20s. That's nice =).
LeadConcepts allows one-time or recurring weekly lead drops. I recommend agents do recurring lead orders if at all possible.
But it's up to you how frequently you order.
Need-A-Lead
One of the best fixed price life insurance lead solutions on the market is Need-A-Lead.
The company's been around for quite a while, and my agency has used them since we started in 2013.
In fact, across the country, I have tons of agents on their fixed price lead programs.
For those in low-response rate states, Need-A-lead is a smart option to begin with.
JenMarco & Leads2Success
The final 2 per 1,000 lead vendors I am reviewing are JenMarco and Leads2Success.
Both offer life insurance leads on a per 1,000 basis
You can mail for final expense, mortgage protection, term, and annuities.
David Duford's Agency
Last (but not least =), we offer a fixed price direct mail lead solutions for final expense, annuities, and mortgage protection.
For final expense direct mail leads, our leads say "life insurance" on them and as of March 2020 run $27 a piece.
We can also source leads that entice the customer to mail back the card for a free Walmart gift card or memorial guide. That may help lift response rates in tougher areas.
Otherwise, if available, you can use the same "life insurance" final expense mailer that does not use an enticement.
Our mortgage protection leads run $53 a piece as of March 2020. They target new homeowners who recently purchased a home.
The lead asks mortgage amount information, lists the bank the mortgage originated from, and discusses living benefits and other product benefits in the sales copy of the lead.
Lastly, our annuity leads are $70 a piece as of March 2020. They emphasize the benefits of annuities to encourage prospects to mail back.
One last point, our leads are ONLY available to agents contracted with my agency. You can learn more about that here.
Telemarketing Leads
Now we've covered direct mail life insurance leads, let's talk about telemarketing leads for life insurance.
In short, I'm not a big fan of telemarketing leads.
Why? Technology to affordably generate telemarketed life insurance leads has all but gone away.
Plus, it's hard to find outsourced lead generation solutions with a consistent level of quality.
With that said, I'm going to give you 2 halfway decent telemarketing life insurance lead options.
Lead Heroes
Glenn Shelton owns Lead Heroes and he and I have done business off and on over the years.
He sells all sorts of life insurance leads generated using his Filipino based call center.
He can develop preset final expense appointments and live transfer leads.
Aged Leads
Let's talk briefly about aged life insurance leads.
Even though this is not my first pick, some agents' only option for leads are aged life insurance leads, so let's talk about 2 options below.
Aged Lead Store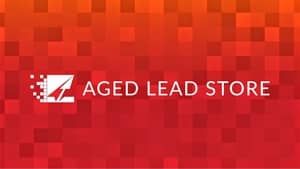 At Aged Lead Store, you can purchase aged leads for final expense or term life insurance. They're all internet generated leads.
If you're looking for a cheap aged life insurance lead source, give them a shot.
David Duford's Agency
For agents in my agency, we have access to aged final expense leads.
I don't promote it all that much. In fact, if you're a part of my agency, this might be the first time you've heard of it!
Instead, I prefer agents who want cheaper leads to look at telemarketing lead options first.
While aged life insurance leads have their place, they do not take the place of fresh and exclusive life insurance leads.
Free Leads
What if you don't want to or cannot invest money into a life insurance lead program?
No worries! There are several free life insurance lead options worth considering.
Seminar Marketing
The first option is seminar marketing.
Seminar marketing is exactly what you think.
You speak to a group of people, educating them on a topic related to life insurance.
The goal is to convert a portion of attendees into life insurance leads, then sell some policies.
I teach a course on how to do this in the final expense business.
The course is called Seminar Marketing Mastery, and what you learn is how to target facilities with seniors to host educational seminars to create high-quality, free life insurance leads.
Of course, seminar marketing works beyond final expense. I know several agents successfully generating Medicare Advantage leads via seminars. Same with annuity seminars.
Nobody Really Does It
The nice thing about seminar marketing?
There's very little competition!
Few agents do it, leaving many speaking opportunities that go unmet. This makes it easier to book speaking engagements.
Doesn't Have To Cost Anything
Perhaps you've heard seminar marketing is extremely expensive.
That's true, but doesn't necessarily have to be.
The reason some agents invest $10,000+ into seminar marketing events monthly is because they are utilizing direct mail and Facebook ad promotion to drive attendance.
The seminar strategy I teach teaches you to make outbound calls to organizations already meeting, meaning you pay nothing for prospects to listen to you.
Cold Calling Over The Phone Or Door To Door
If you need free leads for life insurance, consider cold calling by phone or in person.
Despite the naysayers, both methods work. Sure, it's tough work, but prospects are out there galore who will accept your solicitation.
How to best cold call?
You can keep it simple and call a Do Not Call scrubbed list, asking for appointments to show your prospects what you do and how you can help.
Same with door knocking for life insurance leads.
Grab a list of households in your target market, and start knocking on doors.
Heck, you don't even need a list, really!
All About Activity
With any cold prospecting approach, it is a numbers game.
You must put in plenty of effort for a few appointments.
Expect WAY more NO's than yeses. That's par for the course when cold prospecting.
Warm Market Prospecting
The last life insurance lead prospecting strategy to discuss is working your warm market.
Your warm market consists of your circle of influence. Think of your friends, family members, business associates, social media connections.
The advantage of working in warm market strategy is more willingness to meet and hear what you have to offer.
Your circle of influence buys and refers more often than cold prospected or purchased life insurance leads.
Many traditional life insurance agencies like New York Life and Northwestern Mutual use this strategy. They call it the Project 100 or Project 200 strategy.
Pushback Against Warm Market Prospecting
Understandably, many of you aren't comfortable with approaching your circle of influence to generate life insurance sales leads.
When I started in 2011, I was in the same boat. So I 100% get it.
Presently, I don't think it's so bad now if you conduct yourself accordingly and respect your contacts.
Your friends and family want to see you succeed, and helping them with a product they probably don't have enough of, is a great way to "kill 2 birds with 1 stone."
Final Pointers
As I wrap up this article on life insurance leads, there's a few final points worth hitting.
Getting Started?
Where should you start with generating life insurance leads?
First, assess your budget. What are you comfortable investing?
I recommend my agents invest between $1,500 to $3,000 monthly into their life insurance lead program.
That's usually enough to get started and stay busy week over week.
Second, pick 1 or 2 suggested vendors to test.
Much of the life insurance lead business comes down to trial and error.
Third, when you find a quality lead vendor, scale the heck out of your leads for maximal life insurance appointment activity.
Free Trial?
You could always ask if a lead vendor is willing to send you free leads to trial. As they say, if you don't ask, you don't get.
In my experience, some are open to it. But many are not.
Do Life Insurance Leads Really Work?
A question I get often is whether or not life insurance sales leads actually work.
The answer is yes.
Of course, that's a simplified answer.
You may have to test different life insurance lead vendors out before finding the perfect fit.
Also, understand most life insurance lead vendors will only allow you to buy life insurance leads without a free trial.
The paradox of selling life insurance is that 3 out of 4 leads will tell you to go to hell in so many words.
And with 75% of your clients telling you "NO," you are an absolute SUCCESS in the business.
In other words, if 1 out of 4 buys life insurance, the odds are the profit from that one sale will eclipse the cost of not selling the other 3 leads.
Summary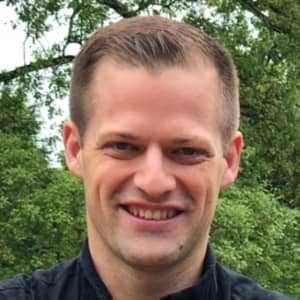 Thanks so much for reading my article on life insurance leads. I hope you got real value out of what I shared today.
If you have any questions about life insurance sales leads or vendors, please post a comment below.
And, if you want to learn more about how I help agents become top producers in my national agency selling final expense, Medicare Advantage, annuities, and mortgage protection, go here to learn more.
Thanks again!