Are you interested in a career selling insurance with Northwestern Mutual?
If so, you've found the right article!
I'm going to share all the details you need to know about working with Northwestern Mutual, with the goal of helping you determine if the opportunity is right for you. 
Also, having worked in the life insurance industry since 2011 as an independent agent (not associated with Northwestern), I'll add my opinions of Northwestern Mutual to provide further perspective.
Let's begin!
PS: Review more insurance sales job opportunities in my detailed round-up article here.
Quick Navigation Article Links
About Northwestern Mutual
Northwestern Mutual offers customers many product packages to suit their needs including life insurance coverage options, annuities, and disability insurance.
Products Northwestern Mutual Offers
Term life insurance
The affordable term life insurance offered through Northwestern provides coverage for a set period, often for 10 or 20 years, during which clients maintain coverage.
This type of policy is for a short-term need, such as making sure mortgage payments don't default to their children when something happens to them.
Many people feel they should upgrade to a more permanent policy once their term ends.
Whole life insurance
For coverage that lasts a lifetime with guaranteed fixed premiums, your clients may want to opt for whole life insurance.
These plans are guaranteed to increase in tax-deferred value, never decrease, and are always available for them to use in an emergency.
They can be used as a safety net for an investment, a way to pay for education, boost retirement income, or can be left to your client's family when the client dies.
Universal life insurance
The flexible premium payments and death benefits of universal life insurance policies encourage people to upgrade.
Since clients control the payments, they can get life-long coverage at their own speed, to use the tax-deferred value of their coverage on anything they need.
Custom universal life plans are more flexible in terms of payment schedules and value accumulation while single premium policies are purchased with a single lump-sum payment.
Disability insurance
Disability insurance is for people who need help with their income when an injury or illness keeps them from their jobs.
Northwestern disability insurance is a safety net for your client's family when they can no longer provide for them.
Disability insurance for doctors and dentists
Disability insurance for doctors and dentists is a unique policy option with Northwestern Mutual.
It protects the lifestyle and the families of medical professionals who cannot maintain their practice because of a sickness or injury.
Long-term care
Long-term care includes insurance coverage options that many people think are covered through their Medicare plans.
Northwestern Mutual offers this supplemental coverage for those that need extra protection that isn't covered by their normal insurance.
Long-term care includes helping with daily tasks like eating, bathing, and getting dressed.
It also covers costs that your clients may need for nursing homes, assisted living, live-in nurses, hospices, and other long-term needs for people who are advanced in age and need to prepare for when they can no longer take care of themselves.
Annuities
Annuities allow clients to guarantee their retirement with money that they pay towards Northwestern Mutual's coverage plan.
Clients can choose to make payments over time or pay as one sum. Annuities have less liquidity than other coverage plans, which means they have less access to the cash value of their coverage plan throughout their life.
Instead, annuities give them a plan for the future to fill in the gaps of their retirement income.
As Northwestern Mutual is the second-largest provider of deferred-income annuities in the United States, these plans are more popular than ever.
Financial planning
There's more to creating a valid insurance timeline and planning your client's future financial situation than just buying an insurance plan.
Another service offered by Northwestern Mutual is financial planning, where you will act as an advisor to help clients create a solid plan for their future that includes insurance coverage for their needs and investment strategies that will help them keep both liquid and invested assets secure for them and their family's future.
Retirement planning
Retirement planning is important even at a young age. As a Northwestern Mutual's financial advisor, you will offer this program to help customers make a viable plan within their means so that they have a guaranteed income when they're no longer working.
College savings plan
Northwestern Mutual financial advisors also offer help with plans to help clients afford college, to contribute to a dedicated account, work through tax exemptions, and help them make a plan for their unique situation.
A Coverdell Educational Savings Account is just one of the ways that Northwestern advisors help prospective students save for their education and plan for their future.
Private client services
As an employee of Northwestern Mutual, you may also be expected to provide planning services for large, special interest clients who want to make large investments of $1 million or more.
These solutions help wealthy individuals manage unique problems like merging their accounts, managing investments, maximizing taxes, and estate planning.
Estate planning
Estate planning may sound like a product that only people with huge estates or large amounts of wealth will use.
However, people need advice on their estates in even the smallest matters, since land and wealth redistribution is not as prevalent as issues of the deceased's final wishes and the plans they make for whatever money or possessions they do have.
Commission
Agents at Northwestern Mutual earn 100% based on commission so they can set their own schedules and work with senior advisors when they choose to close their deals.
Scam?
Northwestern Mutual is not a scam or insurance MLM.
The company has been around for decades and does a fantastic job for its clients and for those agents who are a good fit for their business model.
How To Quit Northwestern Mutual
There are many reasons you may want to quit Northwestern Mutual, for example, you ran out of money to invest in leads, you ran out of prospects to sell to, or you simply found that the business of selling insurance wasn't a good fit for you.
The good news is, quitting Northwestern Mutual is easy.
Here's how to do it.
First, start by doing your due diligence and find another insurance agency to work for. We recommend you review our Free Agent Resource Guide here for tips on finding a quality insurance agency to join.
Once you find a new agency or carrier to join, you can go ahead and switch your affiliations.
You should keep in mind that as an insurance agent, you are licensed by the state and not by the company. No insurance agency can prevent you from stopping your affiliation with it and doing business with another organization.
You may need to cancel the affiliation with Northwestern Mutual. The termination usually needs to be filed within a 30 day window, however canceling affiliation is not always mandatory.
To become properly appointed with the new insurance carrier or agency, you simply complete contracting with the new insurance carrier.
Typically, the window for companies to process affiliations is very short, with most companies approving insurance agent carrier appointments within 1 to 2 weeks on average.
Bottom line, quitting Northwestern Mutual is no big deal. Simply find another organization that's better suited to your insurance sales career goals, submit contracting through the new organization, and within the next few weeks, you're good to go and can stop doing business with Northwestern Mutual.
Companies Like Northwestern Mutual
Let's take a look at some insurance agencies and companies similar to Northwestern Mutual in case you're interested in doing a comparison.
Symmetry
Symmetry Financial Group is an insurance marketing organization based out of Swannanoa, North Carolina.
SFG specializes in several life insurance markets, primarily the mortgage protection insurance market. The company also offers final expense insurance, a type of whole life insurance designed to cover medical bills and funeral expenses after the policyholder's passing.
Bankers Life
Bankers Life was established in 1879 in Chicago, Illinois. The company is a subsidiary of CNO Financial Group.
Bankers Life offers life insurance, long-term care, annuities, Medicare (Supplements, Advantage Plans, Part D prescription drug coverage), critical illness insurance, as well as vision and dental plans. It targets the senior market, typically people age 60 and older who are near retirement.
People Helping People (PHP)
People Helping People was established in 2009 in Northridge, California. The company serves the middle markets for insurance-based financial planning. It focuses on term insurance, index universal life insurance, and fixed indexed annuities.
American Income Life (AIL)
American Income Life, a wholly owned subsidiary of Globe Life Insurance, is a major provider of supplemental life insurance. The company was founded in 1951 and is headquartered in Waco, Texas.
American Income Life's core markets are labor unions, credit unions, and associations for insurance solicitation. Its insurance products include life insurance and supplemental health.
New York Life
New York Life, established in 1845, is the largest mutual life insurance company in the country. It offers premium life insurance, long-term care insurance, retirement income insurance, and investment plans, including annuities, mutual funds, and ETF saving plans.
USHEALTH Advisors
USHEALTH Advisors is a wholly-owned national sales and distribution subsidiary of USHEALTH Group, one of the largest employers of health insurance agents in the United States.
USHEALTH offers individual health coverage plans and a number of related supplementary products. It specializes in marketing innovative and affordable health coverage plans. The company is focused on providing healthcare solutions to individuals and families, as well as self-employed and small business owners.
Equis
Equis is a marketing organization for independent insurance agents and agency builders.
Its main product is mortgage protection life insurance, designed to reduce or eliminate the threat of foreclosure or eviction if the insured passes unexpectedly. The company also offers final expense, living benefits, and indexed universal life insurance products.
Freedom Equity Group
Freedom Equity Group, based in Arroyo Grande, California, is an independent marketing organization (IMO) that contracts with insurance companies to promote and distribute a range of life insurance products.
Freedom Equity Group focuses on selling life insurance and annuities. Its main product is indexed universal life insurance, a form of permanent coverage that provides a cash value in addition to life insurance.
My Thoughts
Now that you know a little more about how Northwestern Mutual works, here's my thoughts on a career with the company as an independent insurance agent.
Comfortable Selling Friends And Family?
In its insurance sales training program, Northwestern teaches new agents to prospect using the Project 100/200 method.
This strategy leverages the agent's sphere of influence, his personal contacts such as friends, family, and former business associates.
The agent is instructed to compile a list of all of these contacts. Then, with help from Northwestern, reach out to these prospects and solicit them for both insurance policies and referrals.
To some, this strategy is fine.
For many, it's repulsive!
Bottom line, if you are not comfortable selling to your friends and family… if the idea makes you feel like you'd damage personal relationships with people important in your life…
You may want to look at other sales opportunities.
With that said, not all insurance sales jobs require working your friends and family for business.
Some offer insurance leads that you can purchase or are given to sell to instead.
That's what I did when I first started. Like many, I hated the idea of selling to my family and friends.
And buying life insurance leads instead seemed much more approachable.
Captive Versus Independent
Another consideration to make…
Do you want to sell insurance as a captive, one insurance company only agent, or,
Is selling multiple insurance companies as an independent agent more appealing?
And while Northwestern is a fantastic company, it won't be the best choice in terms of pricing or underwriting for every single prospect you come across. (NOTE: Northwestern DOES allow its agents to contract out internally to other carriers when the situation calls for it).
That's why I chose to sell as an independent agent.
Having access to multiple carriers means I can sell more of my prospects a policy, and have a higher likelihood my coverage will grant them optimal underwriting terms and competitive premiums.
If being an independent agent is a new concept to you, continue to do your research. For some, it's a great idea.
For others, even with product limitations, a captive insurance agency arrangement works best.
Summary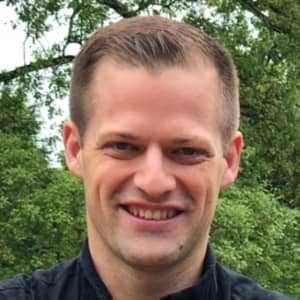 I hope you enjoyed this article on how an insurance agent career with Northwestern Mutual works.
If you're still doing your due diligence on what insurance product to sell, I invite you to check out what I have to offer.
I train new and experienced agents to become top producers in final expense,  Medicare Advantage, and annuity sales.
If you'd like more information about how my organization works, click the link here.
Make sure to also check out my agent success stories as well as my best-selling insurance sales books.
Resources
Northwestern Mutual Website
Northwestern Mutual Pay & Benefits reviews
Life Insurance Agents and Commissions: What You Should Know