Most likely, you're here as a possible new agent to US Health Advisors to learn more information about how the company works.
If so, you've found the right article!
Today, I will break down how USHealth Advisors works, what you can expect, and give you my opinion on the insurance sales opportunity as a licensed agent since 2011.
Let's begin =).
Note: I have also done many other insurance sales job opportunity reviews here if you're interested in looking at other possible matches.
NOTE: Are you an aspiring or new insurance agent looking for more insight on how the insurance sales industry works? Check out my free New Insurance Agent Resource Guide to help answer many of your questions (as well as ones you didn't know you had!).
Quick Navigation Article Links
Who is USHEALTH Advisors?
USHEALTH Advisors is a wholly-owned national sales and distribution subsidiary of USHEALTH Group, which is one of the largest employers of health insurance agents in the United States.
The company was established in January 2002. It is based in Grapevine, Texas, and is licensed in 35 states.
What does USHEALTH Advisors sell?
USHEALTH Advisors sells individual health coverage plans and a number of related supplementary products underwritten by The Freedom Life Insurance Company of America and National Foundation Life Insurance Company, both of which are wholly-owned subsidiaries of USHEALTH Group.
USHA specializes in marketing innovative and affordable health coverage plans. Instead of having to pay the high premiums typically associated with comprehensive health coverage, their customers can choose a plan that allows them to pay only for the coverage they need while they are healthy. They can add more coverage later on if they need to cover the increased medical costs related to a serious accident or illness, for example.
Who does USHEALTH Advisors sell to?
The company is focused on providing healthcare solutions to individuals and families, but also self-employed and small business owners. The USHA agents specialize in tailoring their products for this largely underserved market.
How do USHEALTH Advisors leads work?
USHEALTH Advisors owns a growing database of more than 4 million insurance leads for their insurance agents. The company funds the production of targeted, qualified leads from proven marketing channels.
For example, they work closely with local sales management to identify the most effective lead sources. USHEALTH Advisors continuously tests new insurance lead generation techniques for their agents.
In addition to being given company-generated leads, USHA agents have access to numerous tools and resources to help them effectively market their products.
For example, these include professionally designed print ads and direct mail pieces, templates to use in email campaigns, their own agent website, and other resources to help them get the most from their marketing efforts.
The company also manages an Online Dialer software that calls leads. Until they start producing, agents are asked to pay $75 a month for the Online Dialer, after which USHA takes over the payment.
How does USHEALTH Advisors training work?
USHEALTH Advisors offers comprehensive training opportunities for their insurance agents.
For example, all USHA agents are required to complete specific product training and meet certification standards before they can become authorized to represent and sell their products.
The company provides everything from national online webinars and web-based product certification to local insurance sales training in the field, so that the agents can gain all the necessary knowledge and skills for selling insurance.
The USHA training is done either online where agents can participate from their home office, in the classroom, or in the field where the sales professionals teach techniques that led them to success including cross-selling, referral networking, and benefit package sales.
In addition, agents regularly receive updates from the USHEALTH Advisors Home Office via emails and newsletters, as well as through the company's informational meetings and webinars.
Is USHEALTH Advisors an MLM Or Scam?
USHEALTH Advisors is not a pyramid scheme multi-level marketing (insurance MLM) business opportunity.
In other words, it doesn't have multiple layers of agents, mentors, and trainers and is not suitable for agents who are primarily looking to recruit.
Also, USHEALTH Advisors is not a scam. This is a legitimate company with an A+ BBB rating. With a mission of Helping Other People Everyday (HOPE), the company focuses on a highly positive experience for customers, agents, employees, and shareholders.
USHEALTH Advisors is the winner of numerous awards including the 2019  Insurance Company of the Year and Gold Stevie award.
How To Quit USHEALTH Advisors
There are many reasons you may want to quit USHEALTH Advisors, for example, you ran out of money to invest in leads, you ran out of prospects to sell to, or you simply found that the business of selling insurance wasn't a good fit for you.
The good news is, quitting USHEALTH Advisors is easy.
Here's how to do it.
First, start by doing your due diligence and find another insurance agency to work for. We recommend you review our Free Agent Resource Guide here for tips on finding a quality insurance agency to join.
Once you find a new agency or carrier to join, you can go ahead and switch your affiliations.
You should keep in mind that as an insurance agent, you are licensed by the state and not by the company. No insurance agency can prevent you from stopping your affiliation with it and doing business with another organization.
You may need to cancel the affiliation with USHEALTH Advisors. The termination usually needs to be filed within a 30 day window, however canceling affiliation is not always mandatory.
To become properly appointed with the new insurance carrier or agency, you simply complete contracting with the new insurance carrier.
Typically, the window for companies to process affiliations is very short, with most companies approving insurance agent carrier appointments within 1 to 2 weeks on average.
Bottom line, quitting USHEALTH Advisors is no big deal. Simply find another organization that's better suited to your insurance sales career goals, submit contracting through the new organization, and within the next few weeks, you're good to go and can stop doing business with USHEALTH Advisors.
Companies Like USHEALTH Advisors
Let's take a look at some insurance agencies and companies similar to USHEALTH Advisors in case you're interested in doing a comparison.
Symmetry
Symmetry Financial Group is an insurance marketing organization based out of Swannanoa, North Carolina.
SFG specializes in several life insurance markets, primarily the mortgage protection insurance market. The company also offers final expense insurance, a type of whole life insurance designed to cover medical bills and funeral expenses after the policyholder's passing.
Bankers Life
Bankers Life was established in 1879 in Chicago, Illinois. The company is a subsidiary of CNO Financial Group.
Bankers Life offers life insurance, long-term care, annuities, Medicare (Supplements, Advantage Plans, Part D prescription drug coverage), critical illness insurance, as well as vision and dental plans. It targets the senior market, typically people age 60 and older who are near retirement.
People Helping People (PHP)
People Helping People as established in 2009 in Northridge, California. The company serves the middle markets for insurance-based financial planning. It focuses on term insurance, index universal life insurance, and fixed indexed annuities.
American Income Life (AIL)
American Income Life, a wholly owned subsidiary of Globe Life Insurance, is a major provider of supplemental life insurance. The company was founded in 1951 and is headquartered in Waco, Texas.
American Income Life's core markets are labor unions, credit unions, and associations for insurance solicitation. Its insurance products include life insurance and supplemental health.
New York Life
New York Life, established in 1845, is the largest mutual life insurance company in the country. It offers premium life insurance, long-term care insurance, retirement income insurance, and investment plans, including annuities, mutual funds, and ETF saving plans.
Equis
Equis is a marketing organization for independent insurance agents and agency builders.
Its main product is mortgage protection life insurance, designed to reduce or eliminate the threat of foreclosure or eviction if the insured passes unexpectedly. The company also offers final expense, living benefits, and indexed universal life insurance products.
Freedom Equity Group
Freedom Equity Group, based in Arroyo Grande, California, is an independent marketing organization (IMO) that contracts with insurance companies to promote and distribute a range of life insurance products.
Freedom Equity Group focuses on selling life insurance and annuities. Its main product is indexed universal life insurance, a form of permanent coverage that provides a cash value in addition to life insurance.
My Thoughts
Here are my thoughts as an experienced insurance agent and agency owner on becoming an agent with US Health Advisors.
Vesting
My advice to all insurance agents joining any agency is to ensure you own your book of business. "Vesting" is the industry term that indicates who owns future income streams of said clients.
Wonder why that's a big deal? For example, what if you leave US Health Advisors for another insurance sales opportunity?
With many insurance sales opportunities (like in my agency), when an agent moves on, he continues getting paid the commission from those past sales.
However, while I'm not sure whether or not this is the case with USHEALTH Advisors, many insurance agencies do NOT let you take those commissions.
So, check the contract and ask your recruiter about vesting and ownership before you sign up.
Selling Multiple Companies
One important piece of advice to any new agent is to consider becoming an independent agent versus a captive agent.
Wonder what that means?
For example, a captive agent usually only sells one type of product, and an independent agent sells a variety of insurance products.
Independent insurance agents more easily custom-tailor their insurance products to the client, as they are not forced to sell one product like captive agents do. This means independent agents usually have better products with better pricing relative to captive agents.
When selling for USHealth Advisors, most likely you'll have to agree not to sell for any other health insurance carrier, which means you'll be captive and have a restriction on your policy options.
And while that isn't the end of the world, you will experience the product restrictions above, which could have direct consequences on your ability to close more health insurance policies.
Summary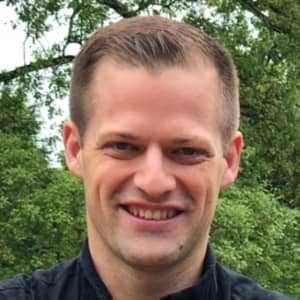 So there's my thoughts on how a career with USHealth Advisors works for agents considering jumping in.
I hope you enjoyed this article and understand a little more about how an insurance sales career with US Health Advisors works.
In case you're interested, I train new and experienced agents to become top producing agents in final expense, Medicare Advantage, and annuity sales.
If you'd like more information about how my organization works, learn more here.
Make sure to also check out my agent success stories as well as my best selling insurance sales books.