Are you interested in a possible insurance sales career working for Senior Life Insurance Company?
Perhaps a Senior Life recruiter has contacted you. And you want more information on how they work from an "insider's" perspective..
If you are looking for a fair and balanced review of a Senior Life Insurance Company career from the perspective of a licensed insurance agent, you have found the right article.
My job is to explain how a career with Senior Life is really like. That way you can decide for yourself if their insurance sales opportunity fits your desires.
Without further delay, let's begin.
NOTE: Are you an aspiring or new insurance agent looking for more insight on how the insurance sales industry works? Check out my free New Insurance Agent Resource Guide to help answer many of your questions (as well as ones you didn't know you had!).
PS: Check out my insurance sales jobs reviews of other agencies for more information.
Overview
About Senior Life Insurance Company
Senior Life Insurance Company was started by two former Lincoln Heritage agents named Ron Powell and Dale Powell.
Both were initially affiliated with Lincoln Heritage before deciding to make an exit and start their own insurance company.
"Street Cred"
Both Dale and Ron started their insurance careers selling final expense.
This is highly unusual, as many insurance executives have little to no experience selling insurance, especially in the final expense field.
Senior Life is located out of Thomasville, Georgia.
The Final Expense Market
As you probably guessed, Senior Life's primary market is targeting mostly senior citizens to help them with their final expense life insurance needs.
Let's take a few minutes to describe how a career selling final expense insurance works to better understand the the income earning opportunity.
Final Expense 101
Selling final expense insurance means you're targeting lower income folks between 50 and 85 years old, interested in funding their funeral or cremation costs.
Further, they don't want their children to carry the burden. So they are interested in ways they can handle the expense themselves.
Many of our final expense prospects have little ability to save up enough money to pay funeral expenses out-of-pocket.
Bottom line, they are simply too old and do not make enough to save up enough money.
That's why final expense is such an appealing proposition to this market. 
For a low monthly rate, we can eliminate the fear of not affording final expenses for our clients, providing instant peace of mind.
Simple To Get Leads
One of the best reasons to sell final expense is because it is simple to get a consistent flow of sales leads.
There are millions of prospects for this type of product all over the United States of America.
And because the market is so large, it makes life easier when generating final expense leads.
What Are Leads?
Leads are the lifeblood to any insurance sales and marketing system. Further, insurance leads are people who express interest in our product.
Without leads, you don't have opportunities to sell. And without opportunities to sell in a straight-commission profession, you're effectively unemployed!
Thankfully, this is not the case in final expense sales.
Within a 50 mile radius of most agents' homes, there's plenty of final expense prospects to never run out of sales opportunity.
One Call Close
Unlike more advanced products that require multiple visits to close, final expense is rather simple.
It's a simple product that your clients will either understand and want, or won't be interested in.
That's why selling final expense is a one call close sale system.
You explain the product, as well as its advantages, then make an offer based on the client's budget.
They either take it or not. There's no examinations to do, and minimal underwriting to pull before determining a decision.
Plus, we can get an underwriting decision with the best final expense carriers in the first day.
If you just want to focus on selling activities above all else with little after-sale service work, final expense is right up your alley.
Working For Senior Life Insurance Company
Senior Life offers strong perks when compared to other insurance marketing organizations.
Let's spend some time reviewing Senior Life Insurance Company's benefits and how they work.
Lead Program
As mentioned earlier, leads are paramount to success in selling final expense.
Senior Life understands, and has a well-designed lead system to keep you busy.
For example, you can purchase:
More info on how the lead program works here.
Legacy Assurance Program
Senior Life partners with Legacy Assurance to offer a unique value-added program to help sell more insurance.
Legacy Assurance is a membership company that provides funeral products and funeral price negotiation service at the time of death.
For example, Legacy Assurance offers discounted caskets, urns, monuments, and Burial Vaults.
Your client benefits as you not only insure your clients for coverage, but also reduce total final expense costs.
NOTE: You do NOT have to be a Senior Life agent to use Legacy Assurance. Any insurance agent can set up an account with Legacy and use them without working for Senior Life.
SLICE App
Senior Life offers an Innovative electronic application process that simplifies the sales process.
Called the SLICE App, it's a web-based application submission process that allows you to eliminate the requirement for paperwork completion.
Also, the SLICE App provides an instant underwriting decision shortly after application submission.
I can personally attest to the importance of eliminating paperwork.
Many agents hate dealing with second or third appointments to gather missed signatures, dates, or to sell a higher rate.
Companies offering e-apps have better business quality than those that don't.
Senior Life is no different. With their e-app, you'll keep more of the business you write.
And that's a good thing!
Team-Building Opportunities
The company offers Senior Life agents the ability to build their own sales team.
Utilizing Senior Life resources, interested agents with a background of success duplicate Senior Life's recruiting model to build their own agency.
Telesales Or Face-To-Face
Senior Life agents can focus either on final expense telesales, or on traditional face-to-face selling.
If you prefer to sell face-to-face, Senior Life is fine with that.
Personally, I believe belly-to-belly presentations is the simplest and most effective way to sell final expense.
However, if you are a natural phone guy, Senior Life is fine with that, too.
Leads are appropriate for telesales. Plus Senior Life helps out with its telesales-specific training.
Other Benefits
Senior Life offers other benefits as well, including:
Health insurance for agents
Convention trip opportunities
Is Senior Life Insurance Legit?
Many may wonder if the Senior Life opportunity is legit.
Perhaps you're worried about joining a "rah-rah Kool-Aid dispensing" multi-level marketing opportunity.
First of all, make no bones about it…
Senior Life is a totally legitimate company. 
Remember from earlier, the founders of Senior Life are former face-to-face final expense agents.
And they are serious about helping agents succeed in their organization.
Company Structure Concerns
If you're new to selling life insurance, here's something that may surprise you.
Virtually all insurance sales organization hierarchies are structured similarly to common multi-level marketing companies.
Think of a pyramid.
The insurance company is at the top.
Below, the insurance sales organizations. And at the bottom, smaller insurance agencies and writing agents.
If the idea of a "pyramid organization" scares you, fear not =).
This is the norm in the insurance business.
Organizational hierarchy design by itself is not alarming.
In fact, it's arguable most industries follow similar hierarchies when you think about it.
Multi-Level Marketing "Culture" – Watch Out
Most agents' primary concern stems from concerns about company culture.
By culture, I mean what values do the insurance sales organization you're joining extol?
For example:
Does the organization focus more on recruitment than producing?
Is the "training" around pure motivation, or focused on sales skill development?
Senior Life's level of multi-level marketing culture varies from affiliated agency to affiliated agency.
Some Senior Life affiliated agencies focus on mass-recruitment over personal production, but not all.
As a whole, recruitment over producing rubs me the wrong way.
As we'll discuss later, learning how to sell insurance is more important than learning how to recruit.
Bottom line, with ANY insurance sales organization, vet the agency to ensure the focus is on training top producers over mass recruitment.
Commission Levels
With Senior Life Insurance Company, since affiliated agencies dictate commission levels, compensation varies wildly.
I have heard of some Senior Life agents recruited at a 80% commission level, while others at 110%.
But Senior Life compensation is more complex than presented above.
For example, your actual commission rate changes if you do not sell a "value-added product" like the Legacy Assurance program.
To maximize first-year commission earnings, you must sell VAP products. 
If not, your commission level drops precipitously.
Plus, you lose ALL of your renewal earning opportunity in years 2 through 10.
Make sure to request a commission grid from Senior Life Insurance Company to review these items mentioned above.
How To Increase Commission Levels
Make sure you discover up front how to increase your commission level prior to joining.
Some organizations factor recruiting quotas into any future commission increases.
This is common among mass-recruitment-focused sales organizations like:
But what if you don't want to recruit?
What if you just want to sell insurance to make a great income?
If you're apart of an insurance sales organization that ties compensation advancement to recruiting, you're in big trouble if your focus is personal production.
In fact, you'll hit the ceiling on your earning opportunity compared to other organizations that are fine letting you only sell.
For example, I talked to a nice woman in Michigan the other day. She works for a multi-level marketing culture insurance sales organization.
She is writing around 10,000 to 12,000 monthly (a solid number), but is on a 65% contract with the requirement of paying hundreds of dollars weekly to pay for leads.
As you'll see later, this is what I call "highway robbery." There are great insurance agencies that pay nearly double the commission without any reduction in quality.
How To Quit Senior Life Insurance
There are many reasons you may want to quit Senior Life Insurance, for example, you ran out of money to invest in leads, you ran out of prospects to sell to, or you simply found that the business of selling insurance wasn't a good fit for you.
The good news is, quitting Senior Life Insurance is easy.
Here's how to do it.
First, start by doing your due diligence and find another insurance agency to work for. We recommend you review our Free Agent Resource Guide here for tips on finding a quality insurance agency to join.
Once you find a new agency or carrier to join, you can go ahead and switch your affiliations.
You should keep in mind that as an insurance agent, you are licensed by the state and not by the company. No insurance agency can prevent you from stopping your affiliation with it and doing business with another organization.
You may need to cancel the affiliation with Senior Life Insurance. The termination usually needs to be filed within a 30 day window, however canceling affiliation is not always mandatory.
To become properly appointed with the new insurance carrier or agency, you simply complete contracting with the new insurance carrier.
Typically, the window for companies to process affiliations is very short, with most companies approving insurance agent carrier appointments within 1 to 2 weeks on average.
Bottom line, quitting Senior Life Insurance is no big deal. Simply find another organization that's better suited to your insurance sales career goals, submit contracting through the new organization, and within the next few weeks, you're good to go and can stop doing business with Senior Life Insurance.
Companies Like Senior Life Insurance
Let's take a look at some insurance agencies and companies similar to Senior Life Insurance in case you're interested in doing a comparison.
Symmetry
Symmetry Financial Group is an insurance marketing organization based out of Swannanoa, North Carolina.
SFG specializes in several life insurance markets, primarily the mortgage protection insurance market. The company also offers final expense insurance, a type of whole life insurance designed to cover medical bills and funeral expenses after the policyholder's passing.
Bankers Life
Bankers Life was established in 1879 in Chicago, Illinois. The company is a subsidiary of CNO Financial Group.
Bankers Life offers life insurance, long-term care, annuities, Medicare (Supplements, Advantage Plans, Part D prescription drug coverage), critical illness insurance, as well as vision and dental plans. It targets the senior market, typically people age 60 and older who are near retirement.
People Helping People (PHP)
People Helping People was established in 2009 in Northridge, California. The company serves the middle markets for insurance-based financial planning. It focuses on term insurance, index universal life insurance, and fixed indexed annuities.
American Income Life (AIL)
American Income Life, a wholly owned subsidiary of Globe Life Insurance, is a major provider of supplemental life insurance. The company was founded in 1951 and is headquartered in Waco, Texas.
American Income Life's core markets are labor unions, credit unions, and associations for insurance solicitation. Its insurance products include life insurance and supplemental health.
New York Life
New York Life, established in 1845, is the largest mutual life insurance company in the country. It offers premium life insurance, long-term care insurance, retirement income insurance, and investment plans, including annuities, mutual funds, and ETF saving plans.
USHEALTH Advisors
USHEALTH Advisors is a wholly-owned national sales and distribution subsidiary of USHEALTH Group, one of the largest employers of health insurance agents in the United States.
USHEALTH offers individual health coverage plans and a number of related supplementary products. It specializes in marketing innovative and affordable health coverage plans. The company is focused on providing healthcare solutions to individuals and families, as well as self-employed and small business owners.
Equis
Equis is a marketing organization for independent insurance agents and agency builders.
Its main product is mortgage protection life insurance, designed to reduce or eliminate the threat of foreclosure or eviction if the insured passes unexpectedly. The company also offers final expense, living benefits, and indexed universal life insurance products.
Freedom Equity Group
Freedom Equity Group, based in Arroyo Grande, California, is an independent marketing organization (IMO) that contracts with insurance companies to promote and distribute a range of life insurance products.
Freedom Equity Group focuses on selling life insurance and annuities. Its main product is indexed universal life insurance, a form of permanent coverage that provides a cash value in addition to life insurance.
My Opinion On Senior Life
Now that I've laid out how Senior Life Insurance works, I'll now insert my perspective into this discussion.
As a reminder… my opinions stem from years of personally producing final expense on a face-to-face basis, as well as an agency builder who recruits and trains insurance agents.
The Problem With Selling Just One Product
While my "beef" isn't with Senior Life as a company, it is with the philosophy behind selling only one product.
Senior Life Insurance Company is a great insurer. They've helped countless families in their time of need.
However, I believe Senior Life's sales strategy of singularly representing one carrier may adversely affect agent profitability as well as quality of coverage offered to the client.
Again, this is not a criticism of Senior Life specifically.
If an independent agent who may represent as many carriers as he wants decides to exclusively sell Mutual Of Omaha or any other final expense company, my opinion is equally valid in that circumstance, too.
Downside To Selling 1 Product
Simply put, there is no one company that offers the best combination of competitive pricing and flexible underwriting.
Why?
Because our prospects vary in health and age.
Age and health directly impact insurability. Simply put, some insurance carriers accept certain conditions, while others do not.
If you single-handedly sell one final expense product, you are short-changing your clients in terms of value of coverage or competitiveness and rates.
What if it was your mother?
Imagine if your mom livess hand-to-mouth and only receives a small Social Security check.
Would you sell her a policy that was 25% to 50% more than you could buy elsewhere?
Or, what if your mom had a chronic condition your one company rates up and limits coverage for, but not with another carrier?
You'd sell the other carrier, right?
Hopefully, you see my point =).
Ignore at your own peril
Pretending like a lack of carrier options isn't a concern spells certain doom for many agents.
Bottom line, count on your clients to speak with another insurance agent within 6 months of you writing the policy.
If the agent is half-way decent, he'll review your policy for underwriting weaknesses and pricing differences.
Then, he'll make an offer if possible for more coverage or a better price for coverage.
And if your client is anything like the example above, odds are high you'll lose the deal and experience a charge-back of commission.
It's not personal. It's just business! And the wise prepare accordingly.
An Unavoidable Risk
If you sell Senior Life exclusively, this is the risk you run. 
You leave a trail of replacement opportunity for another insurance agent to capitalize on.
And since many insurance companies offer better pricing or underwriting, you may lose your policy to someone else.
Admittedly, the degree that this happens varies.
Some one company only final expense agents do just fine. Others experience a tremendous amount of policy lapses.
My point is this…
If you believe offering multiple carriers is the way to go, consider selling insurance as an independent agent.
More About Independent Agents
Independent agents have access to multiple final expense carriers.
For example, I represent close to 20 carriers (although 90% of my business goes to 4 or 5 carriers tops).
This gives me many options I can offer depending on the circumstances.
When you can write MORE of your policies with quality coverage, and offer BETTER premium rates, this translates into higher sales call closing rates AND better first-year persistency (measurement of how many policies stay on the books for the first year).
Commission Concerns
There's a couple of things I'll point out with the commission schedule that are different than what other insurance carriers offer.
No Commission On Policy Fees
Policy fees are an additional fee tacked onto the clients policy that cover expected costs associated with customer service and administration costs.
And most insurance companies pay your commission rate on that policy fee dollar amount.
If your policy's annualized premium is $600 which includes a $50 policy fee, you are paid your commission rate based off of the total $600, not off of $550.
Make sense?
Senior Life Doesn't Pay A Commission On Policy Fee
Their commission grids state they do not pay a policy fee commission.
While I don't have specifics on what Senior Life's policy fee is, most insurance companies charge between $30 and $50 and policy fees a year.
For example, if you're at an 80% contract with Senior Life, and the policy fee is $40 a month, you're missing out on $32 in commission on each sale ($40 multiplied by 80% equals $32)!
Doesn't sound like a big deal?
It is over the long-term.
What if you sell 200 policies in a year?
200 policies multiplied by $32 is $6,400 in annually lost commission other companies may pay you on!
$6,400 is a nice yearly vacation you can take with your family. Maybe it's a down payment on a new vehicle.
Either way, it IS a significant amount of money that you need to consider.
Value-Added Products
Since the Legacy Assurance program is such a big deal to Senior Life Insurance Company, your commission is tied to the sale of the Legacy Assurance program.
As long as you sell a value-added product like Legacy Assurance with your policy, you are paid the top-level commission along with renewals.
However, if the client decides to skip out on getting the Legacy Assurance program, your commission is lower. Plus, you lose out on renewal earning opportunities. 
Needless to say, if you work for Senior Life Insurance Company, make sure that you sell the Legacy Assurance product on every single sale.
If you choose not to, it makes a dramatic difference in your commission earning opportunity.
Chargeback Policy
Chargebacks are repayments of advanced commission you received when a new policy lapses.
With most final expense companies, you keep the earned portion of your advance on chargebacks.
For example, if your client pays 5 months before lapsing, you keep those 5 months of earned commissions and only pay back 4 months of advancing with most carriers.
Remember, an advance is another word for a loan. The policy is collateral for the advanced commission.
Like in any financing situation, the collateral must remain in place to uphold the advanced commission earning.
If the collateral goes away, the advance goes away.
Senior Life's Charge-Back Policy
Using the example above, if your Senior Life client lapses within the first 6 months of the policy's effective date, you must pay back 100% of the advance, even for the commission earned.
Why is this an issue?
Relative to other options, this decreases your profitability as an agent.
Every single final expense agent loses clients.
Many times, it's within the first few months of the policy's life.
Yes, it sucks, but it's normal, even among talented agents.
Some clients simply do not keep their commitments.
And while it stinks to pay back unearned advances, it's even more painful to not keep any commission if your client lapses within the first six months.
Selling Versus Recruiting
It's vital for new insurance agents to initially focus on the craft of selling insurance, not on the process of recruiting insurance agents.
If you are responsible for recruiting, you're also responsible for training, coaching, and mentorship.
Think about it…
If you're recruiting agents right out of the gate as a new agent, how can you earnestly provide the necessary support to help new agents to succeed?
Trust me, I know.
I talk to agents all day long that complain about an organization's focus on recruiting over producing.
Here's my point…
Recruiting Is Fine… With Time
Feel free to recruit AFTER you have first-hand, successful experience selling final expense.
Some organizations at Senior Life Insurance Company will practice this type of strategy of recruiting overproducing.
However, not all do, so don't take this as an overarching criticism.
The bottom line is you have to do your due diligence to see if the organization fits the bill or not.
More About David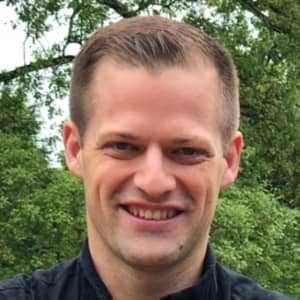 At this juncture, it's important for transparency's sake to tell you a little about myself.
Understand this: it's vital to know the motives and possible biases of anyone expressing opinions.
Knowing where someone is coming from allows you to weigh their perspective accordingly.
I'm In The Business, Too
First of all, my experienced is NOT based on that of an agent with work history at Senior Life Insurance Company.
Instead, I have worked as an independent agent since 2011 in the final expense market as Senior Life does.
Additionally, since 2013, I transitioned to growing my insurance agency, where I train and recruit agents nationally to sell not only final expense, but also mortgage protection, Medicare products, and annuities.
I'm also the author of three popular insurance sales books, and own an insurance sales and marketing training YouTube channel with over 14,000 subscribers and a million-plus organic views as of June 2020.
Belief In The Independent Model
The biggest difference in my insurance sales strategy is I teach agents to sell according to the brokerage model.
Unlike working for one solitary insurance company, this means my agents represent multiple insurance carriers.
I believe this provides better opportunity for helping more prospects with their insurance needs with better products at more competitive rates.
The same goes for selling final expense, too.
I believe having access to multiple final expense carriers is the best way to maximize your income.
Granted, not everyone agrees. And they're right!
Some agents experience more success in one-company only environments, much more than in the brokerage model.
Either way, your goal is to do your due-diligence to discover which insurance sales opportunity best fits your personal and professional goals.
Whether I believe one approach is better than another doesn't mean you'll agree with me. And that's fine.
Am I Biased?
In a sense, yes.
At the end of the day, Senior Life Insurance Company is a potential competitor to my agency building efforts.
However, that doesn't change my commitment to being fair and balanced in my presentation of my competition.
In truth, I believe there is little to no competition among recruiting insurance agents.
There's just so much opportunity in building an agency that there's arguably too many agents to choose from.
While I know I'm not a good fit for a one-company product sales model, many agents are, meaning working for Senior Life Insurance Company may provide the best career opportunity.
All said and done, call me out if you think my analysis is not balanced. I appreciate constructive criticism.
You can reach me here directly, or just leave a comment below.
Summary
Thanks so much for reading my article on Senior Life Insurance Company.
I do hope you got some value out of learning how this company operates, as well as what its strengths and potential weaknesses are.
If you'd like to continue your research on Senior Life, Below I've provided some resources I think would be worth investigating.
If there's anything I can do for you, please feel free to reach out to me here. Or just leave a comment below and I'll be happy to respond.
More Resources
Click here to review Senior Life Insurance Company's website. It's very well designed and well-detailed on how their business model works.
Read (mostly) anonymous opinions on Senior Life on the Insurance Forums. Note that the Insurance Forums is very independent-agent focused, so expect some critiques of Senior Life more than support.
Learn more about the benefits of joining my national insurance agency here. Also, check out my many Agent Success Stories, too.