Are you thinking about joining Exertus Financial Partners to sell insurance?
Want to know more about how the company works?
If so, you found the right article!
I will discuss the products Exertus Financial Partners sells as well as how leads and commissions work, giving you sufficient information to decide whether or not Exertus Financial Partners is a good fit for your insurance sales career goals.
Note: You can learn more about other insurance sales opportunities on my review roundup.
Quick Navigation Article Links:
About
Since 2015, Exertus Financial Partners & Insurance Agencies has offered financial marketing organization services to individuals and their families.
The insurance products and services offered by Exertus are all presented to customers by independent contractors that are licensed to sell financial services.
Products
Here is an overview of the products you would sell if you worked with Exertus Financial Partners, as well as some information on how their commissions work.
Life Insurance
Life Insurance products at Exertus include indexed universal life, whole life, final expense, and mortgage protection.
These packages are customizable to consumers' needs in terms of the length of time they want to be covered and whether they want their plan to increase in value regularly or be attached to the value of a stock index.
Financial Planning
Financial planning at Exertus helps customers plan for big events in their life such as retirement or college.
These plans can be customized to fit financial needs, as well as negotiated with a trained advisor to ensure they are stable and viable plans for your clients' future.
Long-Term Care and Living Benefits
When clients become older, they may want to include long-term care in their life insurance package, as well as living benefits that protect them as they become more advanced in age.
Debt Elimination
Unlike many insurance providers, Exertus uses its financial strategies to help customers eliminate their debt as well.
This frees up capital for their other plans as well as helps them trust Exertus' trained advisors in matters of their life finances.
This also serves as a unique marketing tactic that draws customers to Exertus for life insurance plans by way of their debt elimination program.
How You Find Prospects
One of the perks of joining Exertus is its exclusive insurance lead generation program that uses webinars, warm market tactics, and networking events to generate leads.
The virtual training system through Exertus also gives agents tools to improve their salesmanship and work efficiently within the company's system of exclusive leads.
Agents can do this while taking advantage of the company's revenue-sharing system, which ensures that everyone doing work goes home with a profit.
Commissions
Personal contracts start at 60% and go as high as 120% in commission rates.
Is Exertus Financial Partners a scam/pyramid scheme/MLM?
In our opinion, Exertus Financial Partners is not a scam or an illegal pyramid scheme.
How To Quit Exertus Financial Partners
There are many reasons you may want to quit Exertus Financial Partners, for example, you ran out of money to invest in leads, you ran out of prospects to sell to, or you simply found that the business of selling insurance wasn't a good fit for you.
The good news is, quitting Exertus Financial Partners is easy.
Here's how to do it.
First, start by doing your due diligence and find another insurance agency to work for. We recommend you review our Free Agent Resource Guide here for tips on finding a quality insurance agency to join.
Once you find a new agency or carrier to join, you can go ahead and switch your affiliations.
You should keep in mind that as an insurance agent, you are licensed by the state and not by the company. No insurance agency can prevent you from stopping your affiliation with it and doing business with another organization.
You may need to cancel the affiliation with Exertus Financial Partners. The termination usually needs to be filed within a 30 day window, however canceling affiliation is not always mandatory.
To become properly appointed with the new insurance carrier or agency, you simply complete contracting with the new insurance carrier.
Typically, the window for companies to process affiliations is very short, with most companies approving insurance agent carrier appointments within 1 to 2 weeks on average.
Bottom line, quitting Exertus Financial Partners is no big deal. Simply find another organization that's better suited to your insurance sales career goals, submit contracting through the new organization, and within the next few weeks, you're good to go and can stop doing business with Exertus Financial Partners.
Companies Like Exertus Financial Partners
Let's take a look at some insurance agencies and companies similar to Exertus Financial Partners in case you're interested in doing a comparison.
Symmetry
Symmetry Financial Group is an insurance marketing organization based out of Swannanoa, North Carolina.
SFG specializes in several life insurance markets, primarily the mortgage protection insurance market. The company also offers final expense insurance, a type of whole life insurance designed to cover medical bills and funeral expenses after the policyholder's passing.
Bankers Life
Bankers Life was established in 1879 in Chicago, Illinois. The company is a subsidiary of CNO Financial Group.
Bankers Life offers life insurance, long-term care, annuities, Medicare (Supplements, Advantage Plans, Part D prescription drug coverage), critical illness insurance, as well as vision and dental plans. It targets the senior market, typically people age 60 and older who are near retirement.
People Helping People (PHP)
People Helping People was established in 2009 in Northridge, California. The company serves the middle markets for insurance-based financial planning. It focuses on term insurance, index universal life insurance, and fixed indexed annuities.
American Income Life (AIL)
American Income Life, a wholly owned subsidiary of Globe Life Insurance, is a major provider of supplemental life insurance. The company was founded in 1951 and is headquartered in Waco, Texas.
American Income Life's core markets are labor unions, credit unions, and associations for insurance solicitation. Its insurance products include life insurance and supplemental health.
New York Life
New York Life, established in 1845, is the largest mutual life insurance company in the country. It offers premium life insurance, long-term care insurance, retirement income insurance, and investment plans, including annuities, mutual funds, and ETF saving plans.
USHEALTH Advisors
USHEALTH Advisors is a wholly-owned national sales and distribution subsidiary of USHEALTH Group, one of the largest employers of health insurance agents in the United States.
USHEALTH offers individual health coverage plans and a number of related supplementary products. It specializes in marketing innovative and affordable health coverage plans. The company is focused on providing healthcare solutions to individuals and families, as well as self-employed and small business owners.
Equis
Equis is a marketing organization for independent insurance agents and agency builders.
Its main product is mortgage protection life insurance, designed to reduce or eliminate the threat of foreclosure or eviction if the insured passes unexpectedly. The company also offers final expense, living benefits, and indexed universal life insurance products.
Freedom Equity Group
Freedom Equity Group, based in Arroyo Grande, California, is an independent marketing organization (IMO) that contracts with insurance companies to promote and distribute a range of life insurance products.
Freedom Equity Group focuses on selling life insurance and annuities. Its main product is indexed universal life insurance, a form of permanent coverage that provides a cash value in addition to life insurance.
My Thoughts
Working as an independent agent (not associated with Exertus at all) since 2011, I'd like to point out some thoughts about what you should pay attention to before you join Exertus Financial Partners or any other insurance agency for that matter.
Is The Agency A Good Fit?
It's important to make sure the agency you're thinking about joining matches your goals.
There are a lot of insurance agencies in this business that are influenced by multi-level marketing. These insurance MLMs push recruiting over actual insurance sales training.
When you visit an insurance sales opportunity, see how the organization values teaching the craft of selling Insurance over recruiting.
If you hear a lot of effort placed on recruiting, especially if it's more effort than is put towards personal production, be wary. It's most likely a multi-level marketing focused organization.
Compare Commission Levels
One thing you'll hear from a lot of insurance opportunities is that their commission levels are the best, the highest, or the most aggressive.
While all of this sounds good, it doesn't actually share the facts of how those commissions actually pan out. And just as important, how commission levels stack up against other organizations.
For example, there are a number of agencies that advertise top commissions that truly are much lower than many other organizations.
They try to justify their lower commissions with the support and service that you'll receive as an agent.
While sometimes that's an appropriate justification, many times it doesn't actually measure up after doing due diligence and comparing what that agency offers versus what other agencies offer.
Simply put, make sure to do your due diligence.
It's worth your time to check around and make sure commission levels offered pan out to be what they claim.
Summary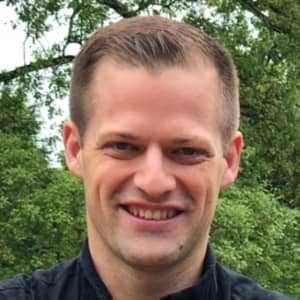 I hope you enjoy this article on how Exertus Financial Partners works.
I train new and experienced agents to become top producers in final expense, Medicare Advantage, and annuity sales.
If you'd like more information about how my organization works, click the link here.
Make sure to also check out my agent success stories as well as my best selling insurance sales books.
Resources