Exertus Financial Partners Review For Prospective Insurance Agents
Are you thinking about joining Exertus Financial Partners to sell insurance?
Want to know more about how the company works?
If so, you found the right article!
I will discuss the products Exertus Financial Partners sells as well as how leads and commissions work, giving you sufficient information to decide whether or not Exertus Financial Partners is a good fit for your insurance sales career goals.
Note: You can learn more about other insurance sales opportunities on my review roundup.
Quick Navigation Article Links:
About
Since 2015, Exertus Financial Partners & Insurance Agencies has offered financial marketing organization services to individuals and their families.
The insurance products and services offered by Exertus are all presented to customers by independent contractors that are licensed to sell financial services.
Products
Here is an overview of the products you would sell if you worked with Exertus Financial Partners, as well as some information on how their commissions work.
Life Insurance
Life Insurance products at Exertus include indexed universal life, whole life, final expense, and mortgage protection.
These packages are customizable to consumers' needs in terms of the length of time they want to be covered and whether they want their plan to increase in value regularly or be attached to the value of a stock index.
Financial Planning
Financial planning at Exertus helps customers plan for big events in their life such as retirement or college.
These plans can be customized to fit financial needs, as well as negotiated with a trained advisor to ensure they are stable and viable plans for your clients' future.
Long-Term Care and Living Benefits
When clients become older, they may want to include long-term care in their life insurance package, as well as living benefits that protect them as they become more advanced in age.
Debt Elimination
Unlike many insurance providers, Exertus uses its financial strategies to help customers eliminate their debt as well.
This frees up capital for their other plans as well as helps them trust Exertus' trained advisors in matters of their life finances.
This also serves as a unique marketing tactic that draws customers to Exertus for life insurance plans by way of their debt elimination program.
How You Find Prospects
One of the perks of joining Exertus is its exclusive insurance lead generation program that uses webinars, warm market tactics, and networking events to generate leads.
The virtual training system through Exertus also gives agents tools to improve their salesmanship and work efficiently within the company's system of exclusive leads.
Agents can do this while taking advantage of the company's revenue-sharing system, which ensures that everyone doing work goes home with a profit.
Commissions
Personal contracts start at 60% and go as high as 120% in commission rates.
Is Exertus Financial Partners a scam/pyramid scheme/MLM?
Exertus is a newer player in the insurance game, but it is quickly becoming known for its employee training tools and unique approach to lead generation.
Its insurance products are supplemented by a unique debt elimination program that encourages customers to utilize Exertus services and trained advisors for multi-functional financial help.
It features a revenue-sharing system that ensures everyone gets paid, so it's not working under the pyramid scheme model.
My Thoughts
Working as an independent agent (not associated with Exertus at all) since 2011, I'd like to point out some thoughts about what you should pay attention to before you join Exertus Financial Partners or any other insurance agency for that matter.
Is The Agency A Good Fit?
It's important to make sure the agency you're thinking about joining matches your goals.
There are a lot of insurance agencies in this business that are influenced by multi-level marketing. These insurance MLMs push recruiting over actual insurance sales training.
When you visit an insurance sales opportunity, see how the organization values teaching the craft of selling Insurance over recruiting.
If you hear a lot of effort placed on recruiting, especially if it's more effort than is put towards personal production, be wary. It's most likely a multi-level marketing focused organization.
Compare Commission Levels
One thing you'll hear from a lot of insurance opportunities is that their commission levels are the best, the highest, or the most aggressive.
While all of this sounds good, it doesn't actually share the facts of how those commissions actually pan out. And just as important, how commission levels stack up against other organizations.
For example, there are a number of agencies that advertise top commissions that truly are much lower than many other organizations.
They try to justify their lower commissions with the support and service that you'll receive as an agent.
While sometimes that's an appropriate justification, many times it doesn't actually measure up after doing due diligence and comparing what that agency offers versus what other agencies offer.
Simply put, make sure to do your due diligence.
It's worth your time to check around and make sure commission levels offered pan out to be what they claim.
Summary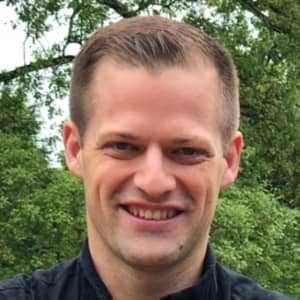 I hope you enjoy this article on how Exertus Financial Partners works.
I train new and experienced agents to become top producers in final expense, Medicare Advantage, and annuity sales.
If you'd like more information about how my organization works, click the link here.
Make sure to also check out my agent success stories as well as my best selling insurance sales books.
Resources