Are you looking into opportunities to sell insurance with State Farm Insurance?
Are you wondering if State Farm is the right fit for your insurance sales career?
If so, you found the right article!
In this article, I will review what it's like to sell insurance with State Farm so that you can get a better perception of what it's like and decide if it's a good fit for you or not.
Let's begin.
NOTE: Are you an aspiring or new insurance agent looking for more insight on how the insurance sales industry works? Check out my free New Insurance Agent Resource Guide to help answer many of your questions (as well as ones you didn't know you had!).
PS: Review more insurance sales job opportunities in my detailed round-up article here.
 Quick Navigation Article Links:
Overview of Working with State Farm
State Farm prides itself on consistent sales through its support and and insurance sales training program and its outreach in both urban and rural areas.
Products
State Farm is one of the nation's leading providers of home, life, vehicle, health, and disability insurance.
Vehicle insurance
State Farm is the single highest provider of vehicle insurance plans in the nation. Plans include car, motorcycle, boat, motorhome, and off-road vehicle insurance.
They offer collision and comprehensive insurance, as well as rental and rideshare plans for your vacations or emergencies.
With their fast online quotes and State Farm Select Service program, which matches customers to accredited auto repair shops near them, agents should have no problem finding insurance protection for new customers, including teen and senior drivers.
Home & property insurance
Home & property insurance options at State Farm include home, condominium, and farm/ranch plans, as well as renter's insurance, rental property insurance, and insurance for personal articles.
Homeowner's insurance plans at State Farm cover home repair and replacement, as well as valuable items, even those that aren't permanent fixtures to the structure or property.
Weather, vandalism, and broken plumbing/electrical systems are all covered by State Farm plans.
Life insurance
State Farm offers Term Life, Whole Life, and Universal Life insurance plans.
Term life insurance offers death protection for a specified amount of time (either 10, 20, or 30 years).
This plan is ideal for short-term concerns like paying off a loan or taking extra precautions when children are young.
Whole life gives you protection for as long as you pay your premiums, accruing in interest daily.
Also, you can add final expense insurance to ease the burden of your death on those you leave behind.
Health insurance
State Farm offers supplemental health insurance as well as a Medicare supplement.
Supplement health insurance helps pay for your deductibles, private treatment rooms, duty nurses, transportation, and meals while in care, and childcare during your treatment.
There is no deductible or waiting period – coverage starts as soon as your clients are admitted to the hospital.
Disability insurance
Disability insurance plans range from short to long-term benefits. Long-term disability benefits cover your income when you're too sick or injured to work.
They kick in after a specific length of time that you set. Plans include five-year benefits periods or a "to age 67" benefit option with customizable coverage and a choice of different riders.
Other plans
Other benefits plans through State Farm include small business, liability, identity restoration, and pet medical insurance plans.
Liability includes personal and professional umbrella policies that protect your financial standings against personal claims, libel, and slander with a minimum of $1 million in coverage.
Liability protection also helps you and your passengers in an accident that is your fault, a home accident, or a public accident such as a boating or cycling accident involving a claim against you.
Small business insurance policies include commercial liability, commercial auto insurance, and a business owner's policy for budding startups that need protection for themselves or workers' compensation plans for their employees.
How You Find Prospects
State Farm operates in both urban and rural areas. Some say they are known for being better for agencies in small towns than in big cities.
That being said, the network of agents is very supportive, something new employees should value from such a big brand.
The agents in the separate regions have quarterly meetings to support each other and the State Farm mentors and trainers are instrumental in helping you find prospects, meeting your initial minimums, and getting you started earning commissions on new policies.
These training programs make State Farm ideal even for those that have never worked in the field before.
State Farm even pays for your licensing and trains you, making them an even better fit as an introduction to the field and a great stepping stone to becoming an independent agent and servicing multiple carriers yourself, built on the powerful State Farm brand.
Special marketing and sales programs
The State Farm brand sets the agency apart by being so well-known.
Your sales pitches don't have to include the word "insurance" because you can just tell people that you're an agent from State Farm and they know what you're talking about.
This means that their marketing focuses not on making a small company look legitimate but on making a huge company seem friendly.
This changes their sales tactics and will heavily influence your sales support and training.
Starting Commissions
The rate for the first few years of pay is industry-leading at State Farm, with generous commission rates and opportunities for bonuses every March for good performance.
However, agents don't get a buyout because they don't own their customers' plans, reducing the profits incentive of leaving and starting your own agency.
Commissions on personal lines of homeowners or auto insurance are 8%-15%, paid to the agent and not the producer.
Life insurance policies payout in commissions of rates that range anywhere from 40%-55%.
This is after you have validated enough money in sales to become a sub-agent in your agency.
How to increase commissions
In addition to bonuses, State Farm agents can increase commissions by becoming more efficient at paying taxes on their sole proprietorship.
After a few years of being an agent, you can request that State Farm tax you as an S corporation, though the company has rules against reclassifying you as an LLC.
As a huge industry leader in life and personal lines of insurance, State Farm expects a lot of its agents. Producing 20 life policies per month is expected and compared to other agents in your area as well.
As one of the highest-rated insurance carriers in the nation, you will also be subject to some of the highest standards.
Is State Farm A Scam?
State Farm is one of the largest and most trusted names in insurance in the United States.
They have agents and agencies in most major urban and rural centers. They are not a pyramid scheme, insurance MLM, or a scam.
How To Quit State Farm
There are many reasons you may want to quit State Farm, for example, you ran out of money to invest in leads, you ran out of prospects to sell to, or you simply found that the business of selling insurance wasn't a good fit for you.
The good news is, quitting State Farm is easy.
Here's how to do it.
First, start by doing your due diligence and find another insurance agency to work for. We recommend you review our Free Agent Resource Guide here for tips on finding a quality insurance agency to join.
Once you find a new agency or carrier to join, you can go ahead and switch your affiliations.
You should keep in mind that as an insurance agent, you are licensed by the state and not by the company. No insurance agency can prevent you from stopping your affiliation with it and doing business with another organization.
You may need to cancel the affiliation with State Farm. The termination usually needs to be filed within a 30 day window, however canceling affiliation is not always mandatory.
To become properly appointed with the new insurance carrier or agency, you simply complete contracting with the new insurance carrier.
Typically, the window for companies to process affiliations is very short, with most companies approving insurance agent carrier appointments within 1 to 2 weeks on average.
Bottom line, quitting State Farm is no big deal. Simply find another organization that's better suited to your insurance sales career goals, submit contracting through the new organization, and within the next few weeks, you're good to go and can stop doing business with State Farm.
Companies Like State Farm
Let's take a look at some insurance agencies and companies similar to State Farm in case you're interested in doing a comparison.
Symmetry
Symmetry Financial Group is an insurance marketing organization based out of Swannanoa, North Carolina.
SFG specializes in several life insurance markets, primarily the mortgage protection insurance market. The company also offers final expense insurance, a type of whole life insurance designed to cover medical bills and funeral expenses after the policyholder's passing.
Bankers Life
Bankers Life was established in 1879 in Chicago, Illinois. The company is a subsidiary of CNO Financial Group.
Bankers Life offers life insurance, long-term care, annuities, Medicare (Supplements, Advantage Plans, Part D prescription drug coverage), critical illness insurance, as well as vision and dental plans. It targets the senior market, typically people age 60 and older who are near retirement.
People Helping People (PHP)
People Helping People was established in 2009 in Northridge, California. The company serves the middle markets for insurance-based financial planning. It focuses on term insurance, index universal life insurance, and fixed indexed annuities.
American Income Life (AIL)
American Income Life, a wholly owned subsidiary of Globe Life Insurance, is a major provider of supplemental life insurance. The company was founded in 1951 and is headquartered in Waco, Texas.
American Income Life's core markets are labor unions, credit unions, and associations for insurance solicitation. Its insurance products include life insurance and supplemental health.
New York Life
New York Life, established in 1845, is the largest mutual life insurance company in the country. It offers premium life insurance, long-term care insurance, retirement income insurance, and investment plans, including annuities, mutual funds, and ETF saving plans.
USHEALTH Advisors
USHEALTH Advisors is a wholly-owned national sales and distribution subsidiary of USHEALTH Group, one of the largest employers of health insurance agents in the United States.
USHEALTH offers individual health coverage plans and a number of related supplementary products. It specializes in marketing innovative and affordable health coverage plans. The company is focused on providing healthcare solutions to individuals and families, as well as self-employed and small business owners.
Equis
Equis is a marketing organization for independent insurance agents and agency builders.
Its main product is mortgage protection life insurance, designed to reduce or eliminate the threat of foreclosure or eviction if the insured passes unexpectedly. The company also offers final expense, living benefits, and indexed universal life insurance products.
Freedom Equity Group
Freedom Equity Group, based in Arroyo Grande, California, is an independent marketing organization (IMO) that contracts with insurance companies to promote and distribute a range of life insurance products.
Freedom Equity Group focuses on selling life insurance and annuities. Its main product is indexed universal life insurance, a form of permanent coverage that provides a cash value in addition to life insurance.
My Thoughts
Now that you know more about how State Farm works, I'm going to provide some perspective as an independent agent unassociated with the company.
Independent vs. Captive
While State Farm is a great company with great products, they aren't necessarily the best fit for every single prospect.
And the consequences as an insurance agent can be dramatic.
For example, if somebody wants to buy a plan through State Farm for life insurance, but the company will not qualify the person do to pre-existing conditions, you will most likely lose that deal to some other insurance company, assuming the company can qualify the client for life insurance.
However, if you represented multiple companies, and could have sold another insurance company instead of State Farm, then you would have sealed the deal, helped the client, and made the commission.
Independence Is Great
Why is being independent a big deal?
Because you don't have the ability to look at different carriers if you work for State Farm.
As a State Farm agent you are a captive agent. You only can sell State Farm approved products.
Inherently, this means you have limited access to anything other than State Farm products.
And what that translates into is fewer closed deals that will go to other insurance agencies or other agents.
This is why I like being an insurance agent that's independent. An independent agent represents multiple companies.
And no matter what the client's situation is we can shop around for the best price and coverage combination.
Many times this translates into more prospects converted into sales. Which means we've helped more of our prospects with their insurance needs.
Before you jump into any insurance agency, consider carefully the difference between being captive vs. independent.
There are definitely pros and cons to both, but you need to take your time to figure out what's right for you.
Summary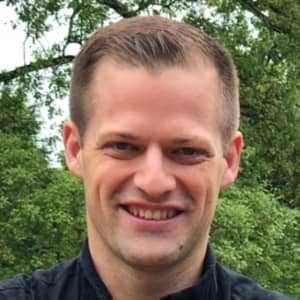 I hope you enjoy this article on how selling insurance with State Farm works.
I train new and experienced agents to become top producing agents in final expense, Medicare Advantage, and annuity sales.
If you'd like more information about how my organization works, click the link here.
Make sure to also check out my agent success stories as well as my best selling insurance sales books.
Resources