Are you interested in getting a review on how North Star Insurance Advisors works?
Perhaps you're interested in final expense telesales, and wonder if selling final expense insurance with North Star Insurance Advisors would really be a good idea.
If so, you found the right article!
My goal is to give you my review on how North Star Insurance works from the perspective of a top-selling final expense producer and recruiter since 2011.
In short, I want you to have a better understanding of how North Star Insurance Advisors really works, so you can determine if they are a good fit for your insurance career goals.
Let's get started!
PS: Check out my insurance sales jobs reviews of other agencies for more information.
Overview
About
North Star Insurance Advisors is a large insurance IMO specializing in selling final expense insurance over the phone.
North Star Insurance Advisors offers both call center positions as well as virtual final expense sales positions.
Their call center is based out of Wentzville, Missouri. If you live within a 60-mile radius of Wentzville, they invite you to apply for an internal call center sales position.
If you're outside of the 60-mile radius, you also have the option to apply for a remote sales agent position where you sell over the phone from home.
Career Info
Northstar predominantly hires either new or experienced, licensed life insurance agents that have a proclivity to sell over the phone.
Northstar does not require its agents to purchase leads. Instead, they want agents focusing on becoming the best at selling insurance, not managing insurance leads programs.
Northstar at all times is testing different types of marketing ideas and strategies to help its most productive agents close more business.
I think this is a good thing because it allows agents to focus on what really matters. And that's selling insurance and getting good at it!
Essentially, you are trained on how to sell final expense over the phone with North Star Insurance Advisors.
Within a matter of time, you go on your own with a set of leads to see how well you do.
As long as you perform well, you'll continue to get leads funneled to you.
If you do not sell the leads that you were provided for an extended period of time, expect not to continuously receive leads.
Insurance Carrier Partnerships
North Star Insurance Advisors' primary final expense carrier is American Amicable.
American Amicable offers a strong product and platform to make it simple selling final expense over the phone.
As a backup carrier, Northstar utilizes American General.
American General is a guaranteed-issue carrier designed to cover anybody in any condition, and is only used when American Amicable cannot cover the client.
My Thoughts
Now you know the basics about how North Star Insurance Advisors works, I want to give you my review of the company from the perspective of an independent final expense agent since 2011.
Pro #1 – Well-Oiled Machine
North Star Insurance Advisors has an incredible behind the scenes machine that trains agents to become successful.
As I said in other review articles about other telesales organizations like Digital BGA, if you sell over the phone, you need to partner with an organization that knows its stuff.
While there's a lot of agencies that claim to sponsor telesales, they don't have the platform necessary to manage lead flow and to close business consistently.
North Star Insurance Advisors is at the forefront of the final expense telesales world. You can rest assured working with Northstar, you'll get all the attention you need. Plus, you'll receive the platform accessibility to sell as much insurance if you can.
Pro #2 – Camaraderie, Supportive Atmosphere
One thing that's obvious from the get-go reviewing Northstar Insurance Advisors' website is its high importance of places on company culture.
I know Ramiz Hakim is one of the owners of the organization. He talks extensively about the importance of developing culture in many of his talks and training sessions.
And this is good to hear. Selling anything especially over the phone is difficult.
It's nice to have a supportive atmosphere that helps and makes you feel significant.
Con #1 – Hate Telesales? Don't Do It
This drawback is not so much because of something North Star Insurance Advisors is doing wrong.
Instead, it's just a general warning for agents who think they have telesales interest, but will discover they don't.
It takes a special person to be an expert at final expense telesales.
You got to be comfortable on the phone all day long. In the context of Northstar, you need to be comfortable either taking inbound calls or from their call center.
The best agents who sell over the phone commonly put in 10 to 12 hours a day smiling and dialing.
If the idea of calling all day in your telesales business feels like you're strapped to your desk like a slave, then this isn't for you.
The good news is that Northstar management carefully hires applicants they feel are a good fit for telesales.
They've hired enough people to have a good idea of who fits and who doesn't.
Con #2 – Minimal Carrier Selection
This is personally the biggest drawback to me for working with North Star Insurance Advisors.
It won't always be the case with all agents.
North Star Insurance Advisors only offers 2 carrier to its agents, and that's American Amicable.
Why you cover many health issues, times occur where the price point or underwriting with either company is the best.
Personally, I'm an independent broker at heart. I prefer to have a multitude of carriers at my disposal so I can pick and choose which company is best suited for my client.
Not everyone agrees with me. And that's fine.
Some prefer the simplicity of a smaller carrier selection.
Different strokes for different folks!
Con #2 – Earnings
Now this is a debatable drawback, but I'm not 100% on either side.
North Star Insurance Advisors believe you make more money not only because you won't buy leads, but because you should actually make more sales overall due to all the support.
And this is the truth.
Think about it. If client management, lead generation, training is taken care of, and all you have to do is focus on selling, you may realize an overall higher dollar commission despite a lower commission percentage level.
I know there are several six-figure earners that sell final expense over the phone for North Star Insurance Advisors that would definitely account for this being the case.
However, if you're the agent who prefers to manage both the sales and the lead generation, you'll find that being an independent agent is probably a better deal.
If you're interested in a telesales environment like that, consider Digital BGA.
If you prefer face-to-face after second thoughts, feel free to reach out to me here for more details.
Summary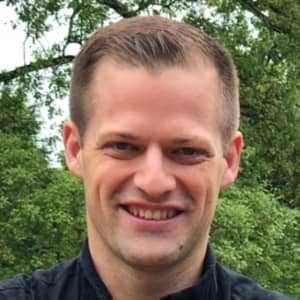 Overall, North Star Insurance Advisors is a great organization for the right agent.
If your primary interest is in selling insurance, and you want a supportive environment that will take time to train you, then North Star may be a good fit.
Thank you for reading my review article on North Star Insurance Advisors. If you have any questions about how my national agency works in teaching agents how to sell face-to-face in final expense, Medicare, or annuities, learn more here.
Also, check out my many Agent Success Stories and best-selling insurance sales books here.