Are you considering a career selling insurance for Assurance IQ?
Do you want more information on how the company works regarding products, prospecting, and commissions?
If so you've found the right article!
Let's begin!
NOTE: Are you an aspiring or new insurance agent looking for more insight on how the insurance sales industry works? Check out my free New Insurance Agent Resource Guide to help answer many of your questions (as well as ones you didn't know you had!).
PS: Review more insurance sales job opportunities in my detailed round-up article here.
Quick Navigation Article Links
Overview of Working with Assurance IQ
Those who have worked at Assurance IQ tend to rate the experience as moderate to high, with a 3.9/5 rating on Glassdoor and 3.6/5 rating on Indeed.
What Products Are Sold? 
When you join Assurance IQ as an agent, you get to choose from four specialties:
Life Insurance
The life insurance policies pay out a sum to the beneficiary if the policyholder dies.
The products include:
accidental death and dismemberment, and,
Health Insurance
As a health insurance agent, you can sell short-term medical and indemnity insurance.
You also can sell ancillaries, including:
vision and dental from Aspen Insurance, Axis, Independence American Insurance Company, TelaDoc, and United Healthcare.
Selling Medicare insurance via Assurance IQ lets you sell Medicare Advantage and Supplemental plans from United Healthcare, Anthem, Humana, WellCare, Lumico, and Sure Bridge.
Selling auto insurance lets you sell property and casualty insurance policies of varying types from several providers.
How You Find Prospects
Assurance IQ provides you with free insurance leads, offering a steady stream of qualified, inbound shoppers who are qualified.
Assurance takes care of lead generation via marketing that costs the company more than $10 million each month.
This marketing strategy allows for a constant stream of calls.
Additionally, all of the callers that you receive as an agent have been pre-qualified by an Assurance Guide. These guides transfer the calls to agents.
Special Marketing and Sales Programs Unique to Assurance IQ
The turnkey platform used by Assurance IQ means that the platform does the brunt of the work. The platform dials and receives calls for you.
It also gives you optimized scripts, tracks your success, and handles all of your compensation and commissions.
Commission
Assurance IQ does not readily list its commissions for various products.
However, the company does indicate that you earn more commissions, along with uncapped earnings potential and guaranteed bonuses.
You can also be paid as frequently as three times each day, preventing the need to wait for payments to come through.
Medicare insurance also comes with potential onboarding bonuses that add up to $1,600.
To get the $1,000 bonus, you need an active appointment with one or more of the carriers, to receive a release from the carrier, and to complete the appointment through the carrier with Assurance, plus four of the other Assurance Medicare Advantage carriers.
There is a $500 bonus when agents are ready to sell on the platform. There is also a $100 bonus when you finish Assurance training.
There are additional bonuses for referring friends, which both you and your friend receive.
How to Increase Commissions
There is no information from Assurance IQ on how to increase commissions, but the company offers advice on increasing your opportunities and success.
Mainly, Assurance IQ suggests you get licenses in as many states as possible, as the platform will only provide you with calls from shoppers in states in which you are licensed.
Is Assurance IQ a Scam/Pyramid Scheme/MLM?
No, Assurance IQ cannot be a scam, pyramid scheme, or insurance MLM thanks to its high ratings on trusted employee review websites.
Contractors on these third-party review sites confirm that they receive the promised commissions without a problem.
My Thoughts
Now that you know a little more about how Assurance IQ works, I'd like to provide some perspective as an independent agent since 2011 not associated with Assurance IQ.
Face To Face Versus Phone Sales
With Assurance IQ, your entire sales efforts are done telephonically. There is no opportunity to sell insurance face-to-face with your prospects.
Keep this in mind if you're a "dyed in the wool" traditional sales rep that likes meeting your clients in person.
For some, phone sales isn't an issue. For others, it's a grind being chained to your desk all day making phone calls.
Commissions Relative To Other Opportunities
In my experience talking with former Assurance IQ agents, commission levels are lower relative to other insurance sales opportunities.
The main reason is Assurance provides warm leads to its agents and expects them to focus on closing new policies, not figuring out how to generate leads.
As they say, there is no such thing as a free lunch!
And with the marketing side of things figured out, commission levels are understandably lower, as you are not carrying the risk of losing your money on bad leads.
If you are more entrepreneurially minded, you may find being an independent agent where you control your lead flow to be a better business model.
This is what I do and teach my agents to do. We have access to multiple lead vendors that makes it simpler to find quality prospects.
Yes, we have to invest in leads out of our own pocket, but our insurance commission rates are sometimes triple what other organizations are that pay for the leads.
Summary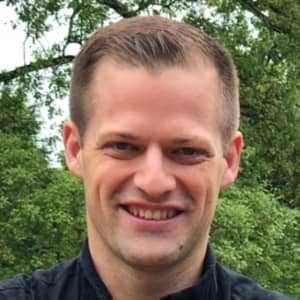 I hope you enjoyed this article about working as an insurance agent with Assurance IQ.
If you're still doing your due diligence on what insurance product to sell, I invite you to check out what I have to offer.
I train new and experienced agents to become top producers in final expense,  Medicare Advantage, and annuity sales.
If you'd like more information about how my organization works, click the link here.
Make sure to also check out my agent success stories as well as my best-selling insurance sales books.
Resources
Assurance IQ Career
Become An Agent
Sell Medicare With Assurance IQ
Sell Auto Insurance With Assurance IQ
Assurance IQ Overview On Glassdoor
Assurance IQ Careers and Employment On Indeed