Are you looking for more information on Cody Askins and Secure Agent Leads?
Perhaps you are selling insurance and are interested in either sales training or insurance leads that Cody Askins' company offers?
If so, you've found the right article!
Today, I will review Cody Askins Leads program, so you have a better understanding of what his training and leads entail.
Overview
About Cody Askins
For the sake of clarification, both Cody Askins and Secure Agent Leads are the same person/business (Secure Agent Mentor was his business name prior to rebranding in his own name).
Cody Askins started selling insurance at 20 years old while playing college basketball and attending school full-time.
In 2015, Cody Askins created his YouTube channel, providing free insurance sales training to agents.
At 28 years old, Cody Askins runs and owns 4 businesses operating in the insurance space grossing over $5 million in sales.
Secure Agent Leads
One of Cody Askins' insurance companies, Secure Agent Leads, offers any insurance agent the ability to purchase Facebook final expense leads to work.
If you are selling final expense and looking for good final expense leads, Cody Askins' leads programs specializes in both English- and Spanish-speaking Facebook leads.
Also, if you are:
Secure Agent Mentor provides insurance lead solutions for that, too.
Leads typically take 7 to 14 days to fulfill an entire order.
Secure Agent Marketing
In addition to buying leads on a one-time basis, Cody Askins also offers Facebook agency services through Secure Agent Marketing.
This is an agency marketing solution to agents and agencies wanting to generate leads on a larger and more consistent basis.
Partnering with digital ad expert Landon McCarter, Secure Agent Marketing offers agents and agencies the ability to generate leads at wholesale prices in vast quantities.
Cody Askins Training
In addition to leads, Cody Askins operates an insurance training platform to help all agents sell more insurance.
Cody Askins offers the following training programs to agents:
1-On-1 Coaching
Cody's training includes live training opportunities on prospecting, presenting, closing, and final expense telesales training.
Also, Cody has training modules on:
Lead generation and search engine optimization,
Holding Medicare seminars.
8 Percent Nation
Cody hosts a once-per-year massive insurance sales conference in different locales across the country called the 8 Percent Nation.
He has brought big names into the industry to speak to his people including Grant Cardone, Jordan Belfort, and several NFL star players to speak on selling and mindset.
My Thoughts
As someone who has sold insurance since 2011 and recruited agents into my national agency since 2013, I respect and appreciate what Cody Askins has done.
Cody helps a ton of people with Secure Agent Leads, and with other opportunities like 8 Percent Nation and Secure Agent Marketing.
It's rare that you see someone in their 20's actually accomplish anything substantive at all! And Cody Askins certainly has.
Secure Agent Leads Review
As far as Secure Agent Leads go, I have heard both good reviews and complaints from agents over the years, as both Cody and I share a similar audience on social media.
But I would not let bad reviews deter you from testing if Cody Askins' leads are a good fit for you.
Why?
Because even the best leads will have agents that cannot close or convert them.
In fact, I get nervous when I hear a final expense lead vendor claim how EVERYONE closes their leads.
If you hear a lead vendor say that, hide your wallets, guys =).
The opposite is true, too.
If NO ONE has any good words to say about a particular lead source, RUN!
The reality with any insurance lead is that you'll have to test it to see for yourself if it's good or not.
Also, I can personally report several of my best agents having great success with the Secure Agent Marketing and Secure Agent Leads program.
And as long as there is a good chunk of positive reviews like with Cody's Secure Agent Leads programs, then I think "the juice is worth the squeeze."
Help Presenting Or Closing
Cody Askins' insurance sales training is a great idea to consider if you're looking for help presenting or closing your prospects.
Personally, I have purchased his content, specifically his interview on agency building. I'm always in the market for good training of any kind!
Summary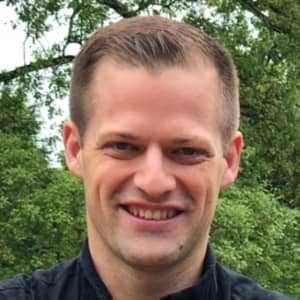 In short, Cody Askins, Secure Agent Lads, and Secure Agent Marketing offer great coaching, training, and lead systems to help any hard-working agent succeed in selling life insurance.
If you want more information on joining my national agency and becoming a top producer selling final expense, annuities, Medicare Advantage, or mortgage protection, please go here for more information.
Thanks for reading!