Are you considering an insurance sales career with PMA USA?
If you are in the "due diligence mode" and researching how selling insurance with PMA USA works, you've found the right article!
I'll detail how the company works regarding:
Also, I'll provide my perspective on working with PMA USA as an independent insurance agent not associated with the company.
Let's begin!
PS: Review more insurance sales job opportunities in my detailed round-up article here.
Quick Navigation Article Overview
About PMA USA
PMA USA is the representative of Washington National Insurance Company.
They offer life insurance plans and specific supplemental insurance for their clients, as well as workplace solutions for employers that want to increase their employees' coverage.
Individual whole life insurance
Individual whole life insurance at PMA USA comes with coverage for final obligations that helps your client's family with their financial burdens during their time of stress and loss.
PMA USA premium rates are guaranteed for life. Their cash value raises over time and clients have direct access to its value to help cover expenses that may arise.
Universal life insurance
Universal life insurance has flexible premiums that can be adapted to a client's budget whenever they need it.
The cash value of their investment grows over time and offers their family a tax-free death benefit after they're gone.
Some plans offer living benefits, which allow them to access the cash value of their plan even while they're still alive to cover unexpected costs or emergencies.
Critical illness insurance
PMA USA pays clients with a lump-sum when they're diagnosed with cancer or have a heart attack or stroke.
They cover over 15 critical health conditions and 14 types of accident injuries. As a PMA USA agent, you will inform clients whether conditions they're at risk for are covered or not.
This also includes plans for Heart and Stroke Insurance, which helps those with heart disease prepare for their medical costs with more peace of mind.
Cancer insurance
Cancer insurance quickly pays the first lump-sum payment as soon as your client is diagnosed to help them get started on treatment without the worry of finances.
These policies could cover surgery, chemotherapy, lodging at treatment facilities, medical tests, and more.
Accident and Hospital stay insurance
Accident insurance covers fractures, surgeries, burns, disabilities, and hospital stays.
Clients can get additional coverage through options like inpatient coverage, family lodging expenses, ICU care, and treatment-related transportation.
Workplace solutions
PMA USA offers HRA/HSA plans, credit union memberships, vision, disability, dental, and other healthcare solutions for employers to give their employees.
PMA USA Sales Training
One unique marketing strategy at PMA USA is their on-the-job education for employees of employers who sign with PMA.
The goal of the program is to educate employees on their options and the voluntary benefits associated with PMA USA products.
PMA provides customized flyers and offers a training website to give client's more information, in addition to the agent's help.
Prospecting/Enrollment and Administrative Support
As an agent with PMA USA, you will meet with employees in groups as well as individually.
PMA USA offers advanced enrollment software solutions to help you manage your clients' policies and billing issues.
Working for PMA, you may also work in the Online Service Center as a dedicated representative to help your clients with their payroll.
Commissions
PMA USA starts agents at a commission level of 20%, but they offer opportunities for advancement with new clients.
Is PMA USA a Scam?
PMA USA offers employees opportunities to educate their clients and the employees of clients on their coverage plans.
It's not a scam or insurance MLM, though some new employees complain about the door to door sales program for new agents.
My Thoughts
Now that you know a little more about how PMA USA works, here's a few thoughts to consider, coming from an independent insurance agent not associated with the company:
Captive Versus Independent
Agents who work with PMA USA are captive. This means you can only sell their insurance products.
While Washington National's insurance products are great, in some cases, they won't provide the best combination of value and price.
As an independent agent, you can work with multiple insurance companies and sell the plan that is most appropriate clients you see.
This means the potential for a higher level of policies sold, and happier clients who have optimal insurance coverage.
Prospecting Cold
Hate cold calling or door to door sales?
PMA USA may not be your thing.
The good news is that there are many insurance sales opportunities that rely on no cold calling at all.
Instead, these processes use warm insurance leads that have an interest in your product.
While not all warm insurance leads buy, it does make the process of finding new business less stressful for many.
A few insurance sales business models that utilize warm lead generation include:
And many more.
Summary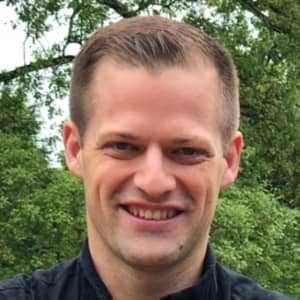 I hope you enjoyed this article on how an insurance agent career with PMA USA works.
And if you're still doing your due diligence on what insurance product to sell, I invite you to check out what I have to offer.
I recruit train new and experienced agents nationally to become top producers in final expense,  Medicare Advantage, and annuity sales.
If you'd like more information about how my organization works, click the link here.
Make sure to also check out my agent success stories as well as my best-selling insurance sales books.
Resources