Are you interested in selling insurance with MassMutual?
Perhaps you are wondering if Mass Mutual will offer a good career opportunity?
If so, you've found the right article!
I'll detail how working as an insurance agent with MassMutual works as well as provide sufficient information to help you determine whether or not a career selling insurance with MassMutual is a good fit.
Note: Before we get started, please reference this insurance sales opportunity review page to look at other insurance sales opportunities with other companies similar to MassMutual.
Quick Navigation Article Links:
About Working with MassMutual
Individuals who have worked at MassMutual have given the company a moderately high rating. Mass Mutual earned a 3.7 out of 5 rating on both Indeed and Glassdoor.
What Products Are Sold?
When you work with MassMutual to sell insurance, you can provide a full range of products. The company began with life insurance, but it now offers many more options.
Insurance 
Insurance offerings from MassMutual include life insurance, such as whole life, universal life, term life, survivorship life insurance, and variable universal life.
These life insurance policies pay out in case of death.
MassMutual also offers disability income insurance and long-term care insurance.
These provide income for those who develop disabilities that prevent them from working and at-home health care for those who are sick or elderly.
Single Source Insurance
Via MML Insurance Agency, LLC, you can also sell life insurance, annuity insurance, long-term care insurance, and disability income insurance.
This offering is designed to fill in the gaps of other insurance products offered by third parties but sold via MassMutual.
Retirement
As a MassMutual contractor, you can also sell a range of retirement services, including Defined Benefit, Non-Qualified Deferred, and Defined Contribution plans.
There is also a portfolio of immediate, fixed, and variable annuities, as well as a qualified IRA rollover program.
Investments
MassMutual's subsidiary, MML Investors Services, LLC, is a registered investment advisor and registered broker-dealer, allowing for the sale of:
asset management programs,
financial planning services, and
How Do You Find Prospects?
MassMutual offers agents with suggestions of marketing their practice, as well as some resources to assist with this.
You can build a professional website with MassMutual support. The company will also help you create a LinkedIn profile and offers other social media opportunities.
MassMutual has a prospect database that agents can access.
More often than not, new agents will participate in the Project 100/200 program to uncover warm market sales opportunities.
Special Marketing and Sales Programs
MassMutual has a customized platform that makes it straightforward to send marketing and introduction letters, emails, and greeting cards.
To further help with marketing, MassMutual has a low-cost advertising agency that you can use to promote yourself.
You can also order stationery and business cards via the agency business manager.
You can also create your own prospecting lists based on factors like wealth, age, or demographic.
MassMutual also offers a range of technology to assist agents with marketing and sales, including:
A Customer Relationship Management tool that is powered by Salesforce.com,
MobileIron email and calendar,
LastPass Premium for passwords,
A Social Media Marketing Tool.
Starting Commission
Mass Mutual does not directly list its starting commissions, but the company does provide some information on the commission structure.
The first-year commissions are based on a percentage of the initial sales from the qualifying products. Renewal commissions also exist.
For transparency, Mass Mutual provided the average earnings of the top financial service representatives in 2015. Out of 5,879 financial service representatives, the top sales figures were as follows:
Top 25 averaged $1,919,082
Top 100 averaged $1,074,735
Top 250 averaged $750,627
Top 500 averaged $509,678
Those who are starting out can take advantage of agent financing plans, as well, which are subsidiary-based programs designed to appeal to inexperienced agents and those who changed careers.
During your early years of working with Mass Mutual, you may also receive a training subsidy. There are also bonuses and allowances based on overall business growth, but Mass Mutual does not pay these.
Additionally, if you reach the role of financial services representative, you get to attend the Leaders Conference.
The highest-earners get to attend the Blue Chip Council, an adult-oriented annual trip with 5-star accommodations abroad, or the Top of the Council for the best of the best.
How to Increase Commissions
Mass Mutual offers various career paths that allow you to increase your salary or commissions, although no specific figures are offered.
Some people choose to remain a financial services representative, but there are also numerous opportunities for growth, such as product specialists and top producers.
Additionally, Mass Mutual provides training to help you increase your sales, which results in higher commissions.
There is weekly agency training for new financial service representatives. There is also hands-on insurance sales training via joint work with experienced agents or managers.
You also get support from other members of the team, such as managing associates and sales managers.
Those who want additional training can also take advantage of the online Mass Mutual University with dozens of courses as well as customizable training plans. Or you can attend live Mass Mutual Academy events.
Is Mass Mutual a Scam/Pyramid Scheme/MLM?
No, Mass Mutual is not a pyramid scheme, scam, or insurance MLM. This is evident via the company's strong reputation, 3.7/5 rating on Indeed and Glassdoor, and mostly positive reviews by employees.
My Thoughts
Now that you have a little understanding of how Mass Mutual Works, I'd like to provide my opinions as an independent insurance agent since 2011 unassociated with Mass Mutual.
Some of these opinions will apply to Mass Mutual, but more likely will apply to general concerns any new insurance agent should consider before jumping in.
Risks of selling just for one company
While Mass Mutual is a great insurance agency to work for, understand if you do so, you'll be forced to sell just Mass Mutual's line of insurance products.
Sometimes this is an issue under certain circumstances.
Here's what I mean…
When you only sell one product, you have limited opportunities to get more competitively priced premiums or better terms on underwriting.
Ultimately, this could translate into you losing business you otherwise would have won had you been an independent agent and had access to multiple carriers.
This is why I chose personally to sell insurance as an independent producer.
Doing so gives me more options for my clients which allows me to help more people and ultimately sell more policies.
Summary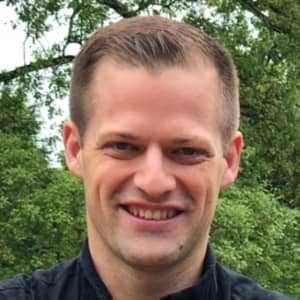 I hope you enjoyed this article about working for Mass Mutual as an insurance agent.
I train new and experienced agents to become top producers in final expense,  Medicare Advantage, and annuity sales.
If you'd like more information about how my organization works, click the link here.
Make sure to also check out my agent success stories as well as my best selling insurance sales books.
Resources
Mass Mutual Website
Mass Mutual Overview On Glassdoor
Mass Mutual Reviews
Indeed – Mass Mutual Work Happiness