Are you considering an insurance career working for Liberty Mutual?
Perhaps you're wondering if it's the best option for you as an agent?
If so, you found the right article!
I'll be sharing how Liberty Mutual works from the perspective of an insurance agent (unassociated with Liberty Mutual).
My goal is for you to learn more about Liberty Mutual as a career opportunity so it will be easier for you to decide if working with Liberty Mutual makes sense or if another opportunity would be better.
Let's begin!
PS: I highly encourage you to do more due diligence on other insurance sales opportunities in addition to Liberty Mutual.
Please click the link here to learn more about other insurance sales opportunities to discover which one is appropriate and best for your goals.
Quick Navigation Article Links:
About
Those who work at Liberty Mutual tend to rate it around average.
Employees have given the insurance company a rating of 3.6 out of 5 on Indeed, 3.4 on Glassdoor, and 3.7 on Kununu. Furthermore, there is a 72 percent recommendation rate for Liberty Mutual on Kununu.
What Products Are Sold?
With Liberty Mutual, you can sell well over a dozen types of insurance.
Accident Insurance
Accident insurance includes physical therapy appointments, assistance and recovery costs, prescriptions, and insurance copays and deductibles.
ATV Insurance
This insurance covers off-road vehicles, including all-terrain vehicles and snowmobiles.
Auto Insurance
This policy can provide coverage for damaged property, damage to someone else's car, and injury.
Boat Insurance
This includes physical damage, boat accessories, liability coverage, and emergency services for boats and other watercraft, including yachts and jet skis.
Classic Car Insurance
This insurance is specific to the unique needs of classic cars.
Condo Insurance
This includes dwelling, liability, and personal property insurance with add-ons like blanket jewelry protection.
Critical Illness Insurance
This covers out-of-pocket medical expenses, unexpected recovery costs, everyday costs, and more.
Flood Insurance
This protects your home against flood damage.
Homeowners Insurance
This can cover your property, your belongings, medical bills from someone hurt at home, and damage from water, fire, and weather.
Identity Theft Insurance
It covers lost wages and expenses and personal assistance.
Landlord Insurance
Landlord insurnace covers the physical structures and premises liability coverage with add-ons like inflation protection, fair rental value, and personal property.
Life Insurance
Liberty Mutual offers fixed annuity or fixed income, whole life, and term life insurance.
Mobile Home Insurance
This policy provides coverage for your mobile home.
Motorcycle Insurance
This policy comes standard with collisions, comprehensive, liability, and new bike replacement insurance, with add-ons like 24-hour roadside assistance and better bike replacement.
Pet Insurance
This provides veterinarian coverage.
Renters Insurance
This can cover your property within your rented property, including temporary living expenses.
RV Insurance
RV insurance protects your trailer or motorhome.
Small Business Insurance
This policy protects small businesses.
Tuition Insurance
This policy provides coverage if you need to withdraw before the end of the semester.
Umbrella Insurance
Umbrella insurance covers gaps in other policies, including worldwide protection, additional liability coverage, one million in coverage or a higher limit, and coverage for those in your household.
Business Insurance
Additionally, Liberty Mutual offers dozens of business insurances, including commercial auto, equipment breakdown, group programs, mergers and acquisitions, property, third party administration, workers compensation, and umbrella.
How Do You Find Prospects?
Although Liberty Mutual does not explicitly say how agents find prospects, the company does indicate that you work with managers who help build value and engagement.
Additionally, those who do sales only work with warm insurance leads, not cold calls.
Most likely, if you are an outside insurance sales rep (as most new agents are), you're required to cold call for prospects or work your warm market (meaning your friends and family) for sales opportunities.
Commission
As with most insurance companies, Liberty Mutual does not publish its commissions for agents.
With most organizations, you are paid either:
A straight commission based off of new policies sold, or,
A small draw/base salary plus commission, which gradually reduces over time.
Is Liberty Mutual a Scam, Pyramid Scheme, or MLM?
No, Liberty Mutual is not a scam, insurance MLM, or pyramid scheme. It is a well-respected company with a long history that is highly rated by employees.
My Thoughts
Having sold Insurance since 2011, I'd like to revise perspective on what it's like to really sell insurance to help you better understand if working for Liberty Mutual is a good fit.
Selling one company versus many
Working for Liberty Mutual, you'll be specifically and explicitly responsible for selling only Liberty Mutual Insurance products.
While this is not inherently bad, it does leave room for potential issues.
Here's what I mean…
When you only have one product to offer your clients, inevitably it will never be the best product for all of your prospects.
In other words, Liberty Mutual may be more expensive for certain product lines than your competition. Thus, you'll lose business where potentially if you represented more than one company, you could have won it..
Less Options = Potentially Less Sales
And it is not just pricing either.
Underwriting can vary between companies dramatically. So while you may have somebody who wants to buy, if they don't qualify for the coverage due to their health background, you may not be able to write coverage for them. You'll be stuck with one underwriting practice.
All of this is to say, before you jump in with Liberty Mutual, understand that they are a One Stop Shop for insurance that just sells their own product.
The opposite of that is what we call an independent agent, or a broker agent.
Independent agents represent a multitude of insurance product. This gives them the best options and opportunities to match a good product to the client with less restrictions and if they sold only one product.
What this means is more insurance sold and more prospects helped. Which ultimately puts more money in your pocket.
Do you own your book of business?
With many organizations, you don't have full ownership of any business that you write for a number of years or in some cases, ever.
What does this mean?
It means if you leave the organization, you lose all of the renewal income you would have learned, had you continued to stay a part of that organization.
This is a big deal because part of being an insurance agent is creating your own business where you get paid a renewal income stream no matter what happens in the future.
This is why I'm a big advocate of going independent.
As an independent agent, you own your entire book of business 100% from the first day with most organizations.
What that means is that your values change where you want to work with another agency, you still get income payments in the form of renewals, regardless of your relationship with the original agency that you decided to leave.
This gives you more power, a solid income, and definitely more control over your career.
Summary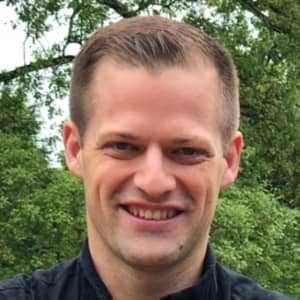 I hope you enjoy this article about what it's like to work with Liberty Mutual as an insurance agent.
I train new and experienced agents to become top producers in final expense, Medicare Advantage, and annuity sales.
If you'd like more information about how my organization works, click the link here.
Make sure to also check out my agent success stories as well as my best selling insurance sales books.
Resources