Are you considering joining up with the insurance marketing organization called AmeriLife?
Do you want to find out more information about Amerilife to determine if they are a good fit for your insurance sales goals?
If so, you found the right article!
I'll discuss in detail how AmeriLife works, with the goal of helping you decide if it's a good fit for what you're looking to accomplish in insurance sales.
Let begin.
Quick navigation article links:
About AmeriLife
AmeriLife is an insurance marketing and distribution firm based in Clearwater, Florida.
They've been in business for over 50 years and offer opportunities for both independent insurance agents and career agents.
Amerilife offers a wide range of products from many different insurance carriers.
What Products Does AmeriLife Offer
AmeriLife specializes in life and health insurance, but also offers financial products for retirement planning.
Some of the products that AmeriLife offers include:
Federal and private health insurance, including both long and short term coverage. They also offer supplemental health plans such as dental, vision, and hearing.
Disability and extended care insurance, which can pay for long-term medical care as the result of a chronic illness or injury.
Permanent life insurance policies, including universal and whole life insurance plans. They have many products available with cash value that can be used as a retirement planning tool.
Financial services including retirement planning, estate planning, asset management, and annuities.
Group benefits for workplaces, including healthcare, retirement plans, and more.
AmeriLife works with a wide variety of insurance and financial providers, including Aetna, United Healthcare, Mutual of Omaha, Humana, Prudential, and more.
AmeriLife Leads
AmeriLife has their own insurance lead program, called LeadMax, which insurance agents can use to find both proprietary and third party leads.
AmeriLife generally does not charge for leads, which can make it easier for new agents to get started.
However, it's important to note that some of AmeriLife's leads are not exclusive leads, so you may face increased competition for each lead, and leads may not always be brand new.
AmeriLife Agent Marketing Programs
AmeriLife offers marketing tools for their independent agents to help increase their chances of sales success.
Some of the tools they offer include development and SEO optimization for websites as well as mobile development.
They also provide support for social media, email, and print marketing campaigns. They also have access to backend management services such as accounting and HR platforms, IT support, and legal counsel.
For career agents, AmeriLife offers a comprehensive 90 day insurance sales training program. They also offer ongoing guidance and support to help agents sell using online tools and a large distribution network.
AmeriLife Commissions
Both independent and captive agents working with AmeriLife earn income based on commission.
As with many other insurance companies, commissions can increase over time with increased sales.
Captive agents can also work towards management positions. Because AmeriLife does not charge for leads, their commission rates are lower than other insurance agencies.
Is AmeriLife A Scam?
AmeriLife is not a scam or insurance MLM. They offer opportunities for both career agents and independent affiliates to sell, and they partner with some of the largest insurance companies in the world.
However, it's important to be aware of the potential downsides of AmeriLife before partnering with them.
Many of AmeriLife's leads are not exclusive or are old, making it difficult for agents to find success. Although they don't charge for leads, they do have other monthly fees.
A Second Opinion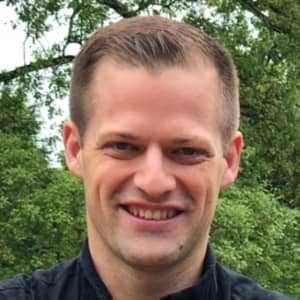 No matter what insurance agency you are thinking about joining, including mine, it's always wise to seek a second opinion before making a full commitment.
That's why I'd like to invite you to check out how my agency works compared to AmeriLife.
I train new and experienced agents become top producing agents in final expense,  Medicare Advantage, and annuity sales.
If you'd like more information about how my organization works, click the link here.
Make sure to also check out my agent success stories as well as my bestselling insurance sales books.