Are you thinking about buying TTC leads?
If you're interested in getting the best final expense leads and wonder if Tips, Tricks, and Closers leads do a good job, then you've come to the right place.
This article provides a detailed review of TTC leads so you can decide with confidence if they're a good fit for your final expense leads needs.
Let's begin!
Quick Navigation Links:
About TTC Leads
Website: www.TipsTricksAndClosers.com
Phone: 833-529-4887
Email: support@ttcleads.com
Types Of Leads
Final Expense Tele-Quote Leads
Price: $19/lead
Range: Statewide
Lead Mentions: "Affordable Burial Coverage."
Designed for final expense telesales agents
Standard Final Expense Leads
Price: $20/lead
Range: 50 mile maximum from target location
Turn around time: 24-72 hours to start receiving leads
Live transfer option available
Designed for face-to-face agents
Premium Final Expense Leads
Price: $25/lead (discounts available for local orders larger than 35 leads)
Range: 35 mil max range from target location
Name of beneficiary provided
Customized email follow-up provided
Spanish Final Expense Leads, Medicare Leads, and Telesales Leads
Available, but must contact TTC leads directly for more information
FAQS
Minimum Lead Purchase: 30 leads for Basic, 20 for Standard, 20 for Premium, and 20 for Spanish
Target Demographic: 50-85
Exclusivity: Basic leads exclusive only for 31 days from receipt. Every other lead is 100% exclusive.
Does the ad say anything about free? No.
Replacement Policy
TTC Leads may replace your leads if:
Over 85 years old
Outside of the max mile radius
If 2 out of 3 forms of contact are bogus
Duplicate lead
TTC Leads commonly delivers additional leads on top of your order to account for any bogus leads.
PS: If you get a client aged 85 to 90, check out both Security National and Guarantee Trust Life. Both final expense carriers cover prospects up to age 90.
My Thoughts On Tips Tricks And Closers Leads
Out of many Facebook final expense lead vendors I've tried, I think TTC leads do a good job of getting quality final expense prospects at a reasonable price.
I've personally done business with Tips Tricks and Closers since early 2019, and have had multiple agents report positive experiences using their leads.
If you're thinking about trying out a new vendor for final expense leads, give TTC a shot.
Looking For A Quality Final Expense IMO To Partner With?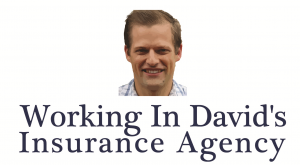 To learn more about contracting with my national agency, reach out here.
We have access to all sorts of benefits for final expense agents, including:
Top contracts with the best final expense carriers for new and experienced agents. David Duford recruits and operates at FMO/IMO levels, giving him buying power to offer commission levels to agents and agencies others cannot match.
Affordably-priced, high-quality lead programs for direct mail, Facebook, and telemarketing leads. David does not profit from the sale of leads, only referring you to sources with a track record of success.
An endless supply of top-notch prospecting and sales training at your fingertips.
Weekly sales training calls with David, ride-along training opportunities with David and his team, and direct phone/text access to David when you have case placement and sales questions (yes, David answers his own phone =).
Additional training and support for agents interested in cross-selling Medicare Advantage, annuities, or growing their own insurance agency.
Check out David's Agent Success Stories here for more insight.
Reach out to David by starting here. Talk soon!