Most likely you're here today because you're considering an insurance agent career with Transamerica Life Insurance
If you're trying to decide if Transamerica's opportunity is a good fit for you, then you've found the right article!
Today, I review how Transamerica works as well as the details of selling insurance as a directly-appointed agent.
Additionally, I'll give you my thoughts as an experienced insurance agent myself on the opportunity, and what factors you need to consider you may not even have thought of.
Let's get started!
Quick Navigation Article Links
About Transamerica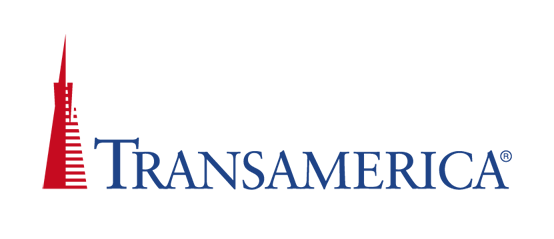 Founded in 1906, Transamerica is one of the world's leading financial service companies. In 1999, Transamerica became a subsidiary of the Aegon Group, international life insurance, pension, and investment company based in The Hague, Netherlands.
Transamerica is headquartered in Cedar Rapids, Iowa, and has offices in the states of Maryland, Colorado, Pennsylvania, New York, Georgia, Texas, and Florida.
Transamerica Life Insurance Company is licensed in all states (except New York) and the District of Columbia.
What products do Transamerica career agents sell
Transamerica career agents sell term life insurance, whole life insurance, universal life insurance, index universal life insurance, as well as final expense life insurance.
Term life insurance provides temporary financial protection where you pay less on premiums than you would for a permanent insurance policy.
Whole life insurance provides protection for life as long as premiums are paid and includes cash value that can be accessed in case of an emergency.
Universal life insurance is another type of permanent life insurance that provides coverage as long as premiums are paid. It consists of a guaranteed death benefit and a cash value component.
Index universal life insurance has the cash value credited with interest based on increases in an equity index. This type of insurance offers options to change death benefit amounts and adjust premium payments.
Final expense life insurance is a type of whole life insurance popular with seniors. It is designed to cover medical bills and funeral expenses when the beneficiary passes.
How does Transamerica compensation work?
Transamerica agents are paid a commission that can be either fixed or based on a percentage of the premium written.
In addition, career insurance agents are eligible for different forms of cash or non-cash awards and incentive compensation like trips, bonuses, and prizes.
This compensation depends on a number of performance measures such as the level of premium written or earned and growth of premium.
Agents may also receive a commission for managing, supervising, or recruiting other agents.
How do Transamerica marketing and leads work?
Transamerica offers extensive training and development possibilities to their agents with the purpose to introduce them to every aspect of the products they are selling, sales cycles, and marketing programs.
They are provided with tools such as field-tested scripts, marketing collateral (media material used to promote services), one-on-one mentoring, and training courses.
Furthermore, Transamerica career agents have access to the company's insurance lead programs including set-price direct mail leads, telemarketed leads, discounted mail drops, and more.
Other lead generation strategies Transamerica agents use to drive more business and set appointments include the Facebook or Instagram giveaway funnel strategy.
This strategy requires prospects to provide contact information to get a prize.
Video marketing requires viewers who watch a certain percentage of a lengthy video are targeted as they are considered interested in the product.
Is Transamerica career a pyramid scheme, scam, or MLM?
Transamerica is not a scam. It is a legitimate company that has been around for more than 100 years. It offers reputable financial products and services.
Transamerica has received high financial strength ratings from the industry's leading independent rating services. They have an A+ rating from both A.M. Best and Fitch and AA- from Standard and Poor Global.
Transamerica's agency program, like all insurance agencies, operates in a multi-level marketing (MLM) fashion. Anyone licensed as an insurance agent can apply to sell their products.
To start with, agents need to pay a processing fee of $100. When they start recruiting new members, they are asked to pay an additional $300.
Transamerica encourages their agents to recruit other members and it works as a dual-earning system. That means that agents can make money both on their own commissions and the commissions of their recruits.
Although MLM businesses such as Transamerica may raise legal suspicions with some people, technically they are neither scams nor illegal.
My Thoughts
Now you know more about an insurance agent career with Transamerica, I'd like to give you my perspective as an experienced agent and agency owner since 2011.
More About The MLM Structure
Here's the thing:
ALL insurance agencies operate in a multi-level marketing organizational hierarchy.
For example, the insurance carrier is at the "top" of the MLM structure, and the agents at the bottom, with small and large recruiters in between.
So why are new agents understandably concerned about joining an insurance MLM?
It's not the organizational structure… it's the culture that comes along with most MLMs that is most concerning.
Culture Is What Matters Most
Here's what I mean…
Insurance agencies with a multi-level marketing culture push recruiting equally if not more than actually selling insurance.
For example, you can tell if an organization has an MLM culture by how they show off their material wealth like exotic cars, private planes, and so on.
If you're hearing this type of nonsense while investigating an insurance opportunity, you're likely looking at the culture of MLM that most agents abhor.
However, what I've discovered is this MLM culture varies between offices or sub-agencies within the network.
In other words, it's unfair to label an agent career with Transamerica as "MLM Kool Aid Drinkers" across the board, as there are likely sub-agencies within Transamerica that care less about recruiting and MLM aspirations, and more about creating top producing sales agents.
What To Do About MLM
With that said, whether you're investigating a career selling insurance with Transamerica or any other insurance agency, the same discussion points above apply.
Check out what the opportunity is about. If you get a lot of "rah-rah" and show-offs bragging about their wealth, or a measurably higher emphasis on recruiting over producing, walk – no, RUN – for the door!
Captive Versus Independent
Also very important:
Decide if you want an insurance sales career as a captive or independent agent.
For example, working as a Transamerica career agent, you are captive to Transamerica. This means you ONLY sell Transamerica products.
And while Transamerica's products aren't bad at all, they aren't always the best. And this may translate into losing sales opportunities because pricing or underwriting isn't competitive enough.
However, you can choose a career of selling insurance as an independent agent. An independent insurance agent has access to multiple insurance companies.
This gives you better odds to offer your clients better underwriting terms or more competitive pricing. It can even mean the difference between making a sale or not.
Why I Am An Independent Agent
That's what I did when I entered the insurance business in 2011. I chose the independent route because I wanted to serve my clients best.
I couldn't see how offering one company would ever be in the best interest of my clients.
So why isn't every agent independent? It's arguably more difficult. There's more to learn, and more like running your own business versus strictly selling.
For some, there are too many moving parts and they would do better working captive despite its potential disadvantages.
Summary
I hope you enjoy this article and understand a little more about how an insurance sales career with Transamerica works.
I train new and experienced agents to become top producing agents in final expense, Medicare Advantage, and annuity sales.
If you'd like more information about how my organization works, click the link here.
Make sure to also check out my agent success stories as well as my best selling insurance sales books.