A Crash Course In Final Expense Telesales
Greetings And salutations!
This page serves as my training overview of how final expense telesales works for agents transitioning (or starting) due to the coronavirus/covid-19 crisis.
What you'll find below is my ENTIRE catalog on selling final expense over the phone.
Let's get started!
Important Materials
Final Expense Telesales Carrier Cheat Sheet – Access Here (feel free to bookmark for future use)
Final Expense Telesales Presentation Script – Access Here (Click "File," then "Make a copy" to save to your computer)
Recommended Software For Final Expense Telesales Agents
ProspectBoss – Power Dialer/CRM
ProspectBoss – This is our preferred multi-line power dialer and CRM. Please note that this is an affiliate link.
Below are videos and links to help you better understand how to use ProspectBoss to generate final expense telesales appointments:
Full Training Session On Using ProspectBoss/SalesDialers
Additional How-To Videos On ProspectBoss/SalesDialers
Live Training On Zoom Daily @ 3PM EST To Answer Your Questions Following This Link Here.
FEXQuotes
Pulls quotes from all major final expense carriers. $24.99 per month if not affiliated with David Duford's agency. FREE if you are.
Learn more about FEXQuotes here.
Final Expense Telesales Equipment
Best Final Expense Leads For Telesales At Home
Best FE Telesales Lead Vendors
Facebook Leads
Telemarketing Leads
Best Final Expense Carriers To Sell Over The Phone From Home
Final Expense Telesales Carrier Breakdown
Prosperity Life Group
New Vista Product Overview
PrimeTo100 Term Product Overview
Royal Neighbors Of America
Liberty Bankers Life
Carrier Review Article (message me here for the password to access)
Trinity/Family Benefit Life
Great Western Life Insurance
Workflow, Strategic Preparation
Want To Sell Final Expense By Phone With David Duford's Agency?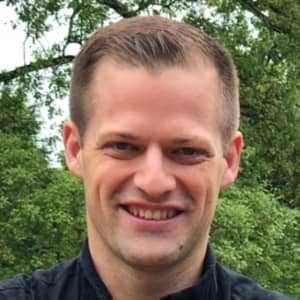 To learn more about contracting, reach out here.
We have access to all sorts of benefits for final expense agents, including:
Top contracts for new and experienced agents. David Duford recruits and operates at FMO/IMO levels, giving him buying power to offer commission levels to agents and agencies others cannot match.
Affordably-priced, high-quality lead programs for direct mail, Facebook, and telemarketing leads. David does not profit from the sale of leads, only referring you to sources with a track record of success.
An endless supply of top-notch prospecting and sales training at your fingertips.
Weekly sales training calls with David, ride-along training opportunities with David and his team, and direct phone/text access to David when you have case placement and sales questions (yes, David answers his own phone =).
Additional training and support for agents interested in cross-selling Medicare Advantage, annuities, or growing their own insurance agency.