Are you looking for a quality life insurance quoter?
If you're considering buying Ninja Quoter to run your life insurance quotes, you have found the right article!
In this article, I will detail how Ninja Quoter works and answer frequently asked questions about the Ninja Quoter product.
Let's get started!
Overview Of Topics:
About Ninja Quoter
Ninja Quoter is a web-based insurance quoting service that serves agents interested in quoting multiple life insurance companies for their clients.
The quoter offers agents the ability to quote:
Fully-underwritten life insurance,
Non-med life insurance like mortgage protection life insurance,
Accidental death insurance.
Benefits Of Using NinjaQuoter
Here's a quick review of why agents like Ninja Quoter.
100% Web-based: No software to download, and accessible on any PC or smart device.
Embeddable: You can embed Ninja Quoter onto your website to capture quotes and create organic leads.
Customizable: Ninja Quoter comes fully customizable, allowing you to alter its appearance to suit your goals.
Analytics: Know how and where your traffic converts to monitor which pages produce the most ROI.
Pricing
There are three pricing levels, depending on your goals:
Basic Plan: $19.99 a month, cancel anytime.
Plus Plan: $39.99 a month, cancel anytime. Additional benefits include advanced analytics and full integration into any CRM.
Professional: $69 a month, cancel anytime. Embeddable into five websites. Includes TCPA compliance checkbox option and templates for conversion-focused landing pages.
Ninja Quoter Walkthrough
Here are some screenshots of what Ninja Quoter looks like, both on your smartphone and on your website.
This is the main screen you see once you log into Ninja Quoter.
You see basic lead information from your most up-to-date insurance leads created, as well as the entire menu for navigation.
If you're in the field selling insurance face-to-face, you'll want to keep the "Quoter" option handy to run quotes. Here's what it looks like:
At the top of the screen, you can select "Term/WL" for your fully-underwritten and non-med carrier options.
Or you can select "Final Expense" or "Accidental Death" to select options for those types of products.
Once you fill out the client's information and click "Run Quotes," you are able to see all the quotes available, from lowest to highest:
Of course, these are just quotes, not actual offers for insurance.
Ninja Quoter does not underwrite your prospects for you. You'll need to do the grunt work required for that =).
Easy To Use For Websites
If you have a website like mine that generates organic leads, Ninja Quoter does an awesome job.
For example, as someone is scrolling through my page on their smartphone, all they have to do to request a quote is to click a green arrow on the screen, and then they see this quote form:
From there, they'll see prices available and can play with the face amounts to get a better idea of what suits their needs and budget best.
Frequently Asked Questions
How do I receive quotes from website visitors?
You are sent an email that has all the lead's information for follow up.
You can opt to receive text notifications or have it sent directly into your CRM service, as well.
What carriers does Ninja Quoter carry?
Virtually all of them.
Ninja Quoter will add additional carriers to the quoter. Just send them an email and ask.
How do I get in touch with NinjaQuoter?
Phone: 877-28-NINJA (877-286-4652)
Is there a free trial?
Yes!
All 3 plans include a 30-day free trial, and you do NOT have to submit your credit card information to get access to the free trial.
You can go here to access your free trial now.
My Thoughts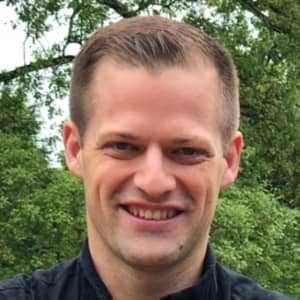 I really like Ninja Quoter, especially as a lead generator for my website.
Ninja Quoter does an excellent job encouraging the client to fill out my lead form so I have a chance to sell life insurance to them.
I have used Ninja Quoter for a number of years and highly recommend them, especially if you operate your own website and want a quoter that generates organic leads for you.
Looking For A Quality Final Expense IMO To Partner With?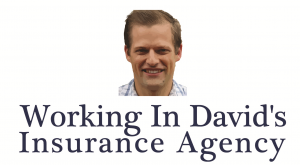 To learn more about contracting with my national agency, reach out here.
We have access to all sorts of benefits for final expense agents, including:
Top contracts with the best final expense carriers for new and experienced agents. David Duford recruits and operates at FMO/IMO levels, giving him buying power to offer commission levels to agents and agencies others cannot match.
Affordably-priced, high-quality lead programs for direct mail, Facebook, and telemarketing leads. David does not profit from the sale of leads, only referring you to sources with a track record of success.
An endless supply of top-notch prospecting and sales training at your fingertips.
Weekly sales training calls with David, ride-along training opportunities with David and his team, and direct phone/text access to David when you have case placement and sales questions (yes, David answers his own phone =).
Additional training and support for agents interested in cross-selling Medicare Advantage, annuities, or growing their own insurance agency.
Reach out to David by starting here. Talk soon!