Thinking about selling insurance with Horace Mann?
Curious to see if Horace Mann is the best place to have a long-term insurance sales career?
In this article, I review Horace Mann from the perspective of a licensed insurance agent, breaking down how the company works, what products you sell, and provide my opinion on the company as an unassociated agent.
Let's get started!
NOTE: Make sure you take a look at my insurance sales job review article for a more detailed look at other insurance sales career opportunities.
Quick Navigation Article Links
Overview of Working With Horace Mann Insurance
Working at Horace Mann Insurance is generally considered an average experience, although other insurance marketing companies have better employment ratings.
The company has a rating of 3.3 out of 5 from employees on Indeed and 3.6 out of 5 on Glassdoor.
Interestingly, there is very little middle ground in employee reviews, with employees typically either loving working with Horace Mann or hating it.
It is rare to see a review with a rating in the middle of these extremes, that is close to the average.
What Products Are Sold?
Most of the products sold by Horace Mann Insurance are personal property and casualty (P&C) insurance. These include umbrella, renters, homeowners, and auto insurance.
Auto insurance provides coverage for vehicles if damage occurs.
Homeowner's insurance is designed to protect the home itself as well as the property within it from various problems, both natural and man-made.
Renter's insurance provides coverage for the personal possessions of those who rent their homes.
Umbrella insurance provides additional coverage to make up for gaps in the coverage from other policies.
Horace Mann Insurance also offers life insurance, which provides compensation in case of the plan holder's death.
Policies include:
Indexed universal life insurance
Variable universal life insurance
In addition to insurance, Horace Mann sells tax-deferred annuities, both individually and in groups.
Mutual funds are also offered via Horace Mann Investors, Inc, a limited broker-dealer affiliate.
The company also provides administrative services designed for school districts.
How You Find Prospects
There is not much information from Horace Mann on finding prospects, although some supervisors are incredibly helpful and show various methods to the new agents.
However, some employees do say they wish there was more marketing support from the insurance company.
Other employees indicate that you will work within a set of specific school districts, and your success may depend on which one you are working with.
There is minimal control over which territory you are assigned to.
Special Marketing and Sales Programs
Many Horace Mann agents have supervisors who teach them additional skills, helping to advance their careers.
Horace Mann commonly offers "teacher appreciation events" that give agents the chance to interact with teachers to get leads.
Commissions
Horace Mann does not offer any specific information on commissions.
Still, employees confirm that it is possible to work off commissions and make $40,000 to $50,000 a year, with some indicating higher figures are possible.
Data from Indeed suggests that the average salary of an insurance agent is $36,330, but this information is only based on 65 salaries, and some people make as much as $75,000.
Is Horace Mann Insurance a Scam, Pyramid Scheme, or MLM?
No, Horace Mann Insurance is not a scam, pyramid scheme, or insurance MLM.
If it were, it would not have so many strong ratings on employee review websites like Glassdoor and Indeed.
Both sites have many five-star ratings, indicating it is not a scam.
Additionally, even those employees who are unhappy working at Horace Mann or enjoy it overall but bring up minor complaints do not mention anything to indicate it is a scam.
Looking at reviews it's clear employees receive the promised commissions and support.
My Thoughts
Having sold insurance since 2011 and running a national insurance agency since 2014, here's one thing worth mentioning if you're considering a career with Horace Mann or any insurance agency.
Support/Training
Make sure to analyze how well Horace Mann will support and train you.
Ask if there is a documented process of how they will teach you to sell and learn your products.
Also, get as much information as you can on your direct upline/manager you'll partner with.
Much of your success depends on how experienced and dedicated your manager is.
Arguably this is more important than the specific company you're working with.
Summary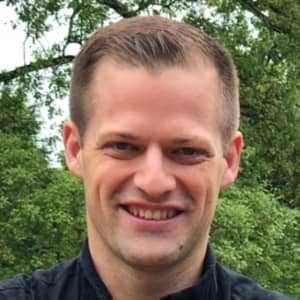 I hope you enjoyed my article on Horace Mann.
My goal was to provide clarity and transparency on how the company works, and what circumstances you need to be aware of.
I recruit agents nationally into selling products like final expense, Medicare Advantage, and annuities.
You can go here to learn more about how my agency works.
Also, check out my Agent Success Stories and my best-selling insurance sales books.
And feel free to leave a comment below. Or message me here.
Resources