Are you interested in a career working with Healthmarkets as an insurance agent?
Are you wondering if they are the best insurance agency choice to work with?
If so, you have found the right article!
My job today is to explain how Healthmarkets work so that you can better determine for yourself if it's a good choice for your insurance sales career.
Let's get started!
PS: Learn about other insurance sales job opportunities in my review article.
Quick Navigation Article Links:
Overview of Working With HealthMarkets
Employees working at HealthMarkets give it a rating of around average to slightly above average.
Employees have given HealthMarkets a rating of 3.6 out of 5 on Indeed and a 3.8 out of 5 on Glassdoor.
What Products Are Sold?
The products at HealthMarkets focus on health insurance, with numerous variations available.
Dental Insurance
Dental insurance can cover preventative services, diagnostic and preventative exams, and restorative dental procedures.
Health Insurance
Health insurance plans can be individual, with the option of additional catastrophic coverage. Family health insurance plans provide coverage for the whole family.
Life Insurance
Available life insurance policies from HealthMarkets include term life, whole life, universal life, and final expense insurance.
Medicare
Medicare Insurance provides benefits that supplement those of Medicare.
Medicare Advantage
Medicare Advantage gives you one plan with doctor, prescription drug, and hospital coverage, potentially with extra benefits that Medicare does not offer.
Medicare Prescription Drug Plans
These are Medicare Part D plans that help with prescription drugs.
Medicare Supplement Plans
Medicare Supplement plans fill in the gaps within coverage as part of Medicare Parts A and B.
Senior Dental Plans
These dental plans are designed to complement Medicare and Medicare Supplements.
Senior Life Insurance
Options include term life, whole life, universal life, and final expense insurance.
Senior Vision Insurance
These plans complement Medicare.
Short-term Health Insurance
Short-term health insurance is designed to provide coverage for the short-term with quick approval, during gaps between policies. Immediate policies can last up to a year with renewability for almost three years.
Supplemental Insurance
The various supplemental insurance plans help fill financial gaps during injury or sickness.
Accident Plans: These cover unexpected expenses following an accident.
Critical Illness and Cancer Plans: They include unexpected costs related to critical illnesses like cancer and heart attacks.
Disability Plans: These provide a cash benefit when you cannot work.
Fixed Indemnity Plans: These provide fixed cash benefits in case of specific injuries or illness.
Hospital Confinement Plans: They typically include daily cash benefits to help with expenses, including out-of-pocket medical expenses related to hospital stays.
Long-term Care Plans: These provide coverage if you require long-term medical care.
Wellness Plans: These include prescriptions, alternative health and wellness screenings, health coaching, telemedicine, access to a nurse line, and other services.
Vision Insurance
Vision insurance can cover eye exams, contact lenses and eyewear, and vision correction procedures.
How Do You Find Prospects?
The various tools and mentorship opportunities help you find prospects, as do the skills learned via training.
The number of advertising products and opportunities also enables you to bring in prospects.
There is also a proprietary insurance lead marketplace for a high level of convenience.
Special Marketing and Sales Programs
HealthMarkets offers numerous advertising tools for agents, including producing compliant and branded direct mail, radio and TV ads, and printed collateral.
The company provides creatives that you can personalize. There are also car magnets and wraps as well as branded business cards.
You can also take advantage of SEO-optimized agent websites and social media management.
The sales tech includes a best-in-class CRM and simple quoting and comparing plans.
There is also extensive support for agents, including phone support, the ability to view commission statuses, help with certifications, and tech support.
Commissions
There is no limit to the commissions on sales you can make with HealthMarkets.
Although the company does not state its commissions, it does provide the average earnings of top agents as a guideline.
The top 500 agents average $118,000 a year. The top 200 average $182,000 while the top 100 average $240,000, the top 50 average $308,000, and the top 25 average $389,000.
Is HealthMarkets a Scam, Pyramid Scheme, or MLM?
No, with a high rating from past and current employees and a strong reputation in the industry, HealthMarkets is not a scam, insurance MLM, or pyramid scheme.
My Thoughts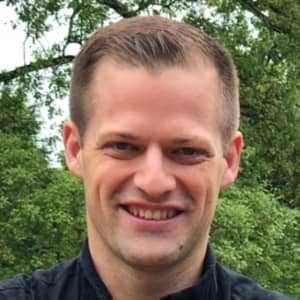 Now that you know a little bit more about how Health Markets works, I'd like to provide my perspective as an experienced independent agent Who Sold Insurance since 2011.
Compare commissions
While commissions aren't everything, it's important to make sure that commissions paid are fair and competitive relative to other organizations.
There are many insurance sales organizations that say their commissions are the most aggressive or the highest or top level.
That may or may not be true. And the only way you can uncover the truth is by comparing those commission levels to other organizations.
What many agents find out after doing due diligence is that the commission levels purportedly strong are actually incredibly weak.
Many agencies offer very low commision levels that don't properly reward hard-working agents to make the insurance sales business extremely lucrative.
So double-check on commissions. Do your due diligence. Especially before making any decision to join any agency.
Do you own your book of business?
With any insurance agency that you consider joining, it's very important to ask the question, do you own your own book of business?
Some refer to this as being 100% vested from the first day.
What that translates into is that if you decide to leave the organisation you still continue to be paid on the renewal income that the policy you sold provides.
If you're not vested, you stop receiving all future forms of commission!
This is a very important matter to me as an insurance agent and as an agency owner.
I think insurance agents who are investing their money and time into their insurance business should continue to get paid on any future commissions.
A lot of agencies understand this, but not all agencies. I know a lot of agents eventually leave the business and those agencies end up taking those renewals that otherwise would have been yours.
No matter the organization you look into, ask if you are 100% vested from the first day. It's a really important question to ask.
Summary
I hope you enjoy this article about working as an insurance agent at HealthMarkets..
I train new and experienced agents to become top producer in final expense,  Medicare Advantage, and annuity sales.
If you'd like more information about how my organization works, click the link here.
Make sure to also check out my agent success stories as well as my best-selling insurance sales books.
Resources
HealthMarkets Insurance Agent Careers
HealthMarkets Website
HealthMarkets Employee Reviews
HealthMarkets Overview