Freedom Equity Group Review: Get The Facts
Most likely you're here today because you're thinking about selling insurance with the Freedom Equity Group.
Perhaps you're doing your due diligence and looking for more information about whether or not FEG is a "legit" operation.
If so, you've found the right article!
In this article, I'm going to review how Freedom Equity Group works, what they have to offer, how their lead program works, and what to watch out for.
Also, I'll give some personal insight (I've been an independent agent since 2011) on things new insurance agents need to be concerned with prior to picking an agency.
Let's begin!
NOTE: Are you an aspiring or new insurance agent looking for more insight on how the insurance sales industry works? Check out my free New Insurance Agent Resource Guide to help answer many of your questions (as well as ones you didn't know you had!).
Quick Navigation Article Links
Who is Freedom Equity Group?
Freedom Equity Group is a distributor of life insurance products, otherwise known as an independent marketing organization (IMO) that contracts with insurance companies to promote, sell, and distribute their products.
For example, FEG partners with:
Fidelity and Guaranty,
American National,
Life of the Southwest,
AIG,
Phoenix,
American Equity,
National Western Life,
And many others.
In conjunction, they work hard to recruit talented producers to join their agency to learn their sales and marketing strategies to sell the products of these insurance companies.
Freedom Equity Group was founded in 2002 by Ronald Bloomingkemper, Ronald Petrinovich, and Bill St. Clair, all of whom have extensive experience in marketing life insurance and annuities nationwide.
The company is headquartered in Arroyo Grande, California and serves all 50 states.
What products does Freedom Equity Group offer?
Freedom Equity Group focuses on selling life insurance and annuities.
Its main product is indexed universal life insurance, a form of permanent coverage that provides a cash value in addition to life insurance.
Equity-indexed universal life insurance ties its accumulation to a stock market index. Your clients' cash values are based on the performance of the various stock indexes you select.
The policies sold by Freedom Equity Group also provide living benefits, which allow you to use your coverage during your lifetime.
While traditional life insurance is only paid when you die, a living benefits policy allows you to access death benefits when chronic, terminal, or critical illnesses occur.
One of FEG's most popular policy benefits is the accelerated death benefit rider.
Individuals who become sick or disabled can accelerate their policy and process a claim at any time.
Freedom Equity Group Compensation Plan
Freedom Equity Group offers two possibilities to earn money:
Selling insurance policies, and/or,
Whenever you sell a policy, you get a commission.
Your income can grow further by recruiting other sellers, even when you are not making any sales yourself.
FEG has six affiliate ranks ranging from training representatives to regional vice presidents. The rank progression depends on the commissionable volume that is generated through policy sales.
In order to start working as a sales representative for Freedom Equity Group, you need to have a recruiter. Once you have completed your initial training, you can start selling and recruiting others.
One of the main aspects of FEG's business model is mentoring and training. An experienced field leader will guide you throughout the entire process, and you will always be a part of a team.
The leads and sources of leads are entirely up to you. These can be self-generated leads, such as relationship referral and word of mouth marketing, or you can purchase your own insurance leads.
Is Freedom Equity Group An MLM Or Scam?
Like all insurance sales organizations, Freedom Equity Group operates in a multi-level marketing (MLM) hierarchical basis.
It is a selling model where commissions are made both through direct sales and sales made by distributors who are below the recruiter.
Although Freedom Equity Group provides very little information both when it comes to the products they are selling and their recruiting process, it's not a scam.
FEG is a perfectly legitimate company, fully accredited by the BBB with an A rating. It has been around for a long time and has a solid management team.
My Thoughts
Now that you know a little more about the Freedom Equity Group insurance sales opportunity, I'll give my thoughts on things you should consider.
Commissions
While commissions aren't everything, it is important to maximize your earning potential to the highest extent possible.
While we don't have exact numbers on Freedom Equity Group's agent commissions, we highly recommend checking competing insurance sales organizations to compare what you're offered.
For example, in my national insurance agency where I recruit and train agents to become top producers in final expense, Medicare, and annuities, we offer commissions in the 100% to 120% range for life insurance products, depending on the agent's experience.
Additionally, if you plan on not recruiting and just selling, make sure to discuss what the highest level commission opportunities are, as many organizations require you to recruit to maximize compensation.
Training
Closely evaluate the quality of training Freedom Equity Group or any insurance agency provides you.
Ultimately, your direct upline/manager is the most important person in your development as an agent.
For example, ask how long your upline has sold insurance and what type of measurable success he's experienced.
A big problem in insurance sales is the predominance of insurance MLMs that push recruiting over producing, causing unqualified, inexperienced "trainers" to bring in new agents without the requisite experience to adequately train them.
Personally, I think this is a big reason why so many insurance agents fail out of the business at a rate of around 90% or more.
Summary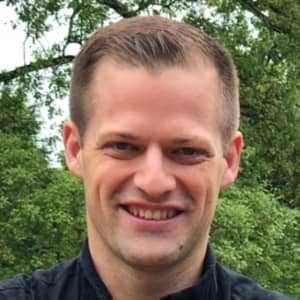 I hope you enjoyed this article and learned more about how Freedom Equity Group works.
I recruit and train new and experienced agents to become top producers in final expense, Medicare Advantage, and annuity sales.
If you'd like more information about how my organization works, click the link here.
Make sure to also check out my agent success stories as well as my best selling insurance sales books.