Are you considering an insurance sales career with Colonial Life?
If you're doing your research and want more information on products, prospecting, commissions, you've found the right article!
My goal is to provide you with all the information you need about working with Colonial Life to determine if you're a good fit for their agency.
Let's begin!
PS: Review more insurance sales job opportunities in my detailed round-up article here.
Quick Navigation Article Overview
Colonial Life Products
Colonial Life has many comprehensive insurance products that offer clients coverage for many eventualities.
Term Life insurance
Life insurance through Colonial Life pays tax-free benefits to the recipient.
Their policies are portable, meaning that they carry over to other jobs your clients may take and to their later life once they've retired.
If clients are looking for guaranteed issue coverage, they need to ask you about a specific plan, especially if they're worried about medical exams interfering with eligibility.
Term life insurance plans come in 10, 15, 20, and 30-year plans.
Whole Life insurance
The difference between Term and Whole Life Insurance is that values are set on whole life, with permanent coverage remaining until your clients turn 100 years old.
As long as they make their payments, they can keep their death benefit and premium payments.
Disability insurance
Disability insurance through Colonial Life gives clients coverage for 90% of common disabilities that could affect their income.
As a form of income insurance, disability coverage affects many conditions that can prevent your clients from working and supporting their family, including but not limited to pregnancy, back disorders, cancer, heart attack, stroke, and accident injuries.
Accident insurance
Accident insurance covers your client's bills when they have to pay out-of-pocket medical costs for an injury they sustained.
These benefits are paid directly to your client, rather than to the hospital or treatment facility, in an amount based on their injury. Accident insurance is not affected by medical questions.
Accident insurance covers injuries whether it happens on the job or not, and includes not only your client's initial care but also any surgeries they need, their emergency transportation, housing at a treatment facility, and follow-up appointments.
Critical illness insurance
Critical illnesses include major organ failure, heart attacks, strokes, and other life-threatening conditions.
This insurance covers not only daily medical bills but also the price of treatment and recovery, which includes deductibles and co-pays, out-of-network treatment costs, your client's lodging and travel during treatment, rehabilitation and home therapy, and child care during this trying time.
Cancer insurance
Similar to critical illness insurance, cancer insurance covers your client's treatment costs related to cancer, including diagnosis, treatment, travel, lodging, child care, and home recovery services.
Anything related to treatment and recovery could be covered by Colonial Life cancer coverage.
Hospital indemnity insurance
Hospital indemnity insurance covers your client's hospital stays, outpatient surgery, diagnostic tests, appointments, emergency room visits, and even copays related to inpatient services.
In order to help them recover and not worry as much about their finances in this trying time, this financial protection from Colonial Life hopes to make their life easier.
Dental and vision insurance
Dental and vision insurance gives you coverage for dental visits and even extensive procedures like tooth removal, crowns, and denture replacements.
Colonial Life gives clients the opportunity to use a network of dentists to get immediate coverage for their routine and special procedures.
This insurance can be retained between jobs and can also be extended to cover your client's spouse or dependents.
How You Find Prospects
Colonial Life focuses on cold calls to make their sales.
However, you will also go in-person to businesses to sell them voluntary benefits.
It is a combination of telemarketing and door-to-door selling for those who have skills both in face to face communication and phone sales.
Colonial Life offers insurance sales training programs for those interested in improving their skills and taking advantage of all the company's benefits.
Commissions
Enrolling prevents you from having to deal with prospects but it puts the pressure on you to find business to business sales.
Colonial Life salaries are 100% commission but you can complete organized training programs and field training exercises to increase your salesmanship under their watch.
Is Colonial Life a scam/pyramid scheme/MLM?
Colonial Life is not a scam, insurance MLM, or pyramid scheme. It's one of the more well-known insurance providers and has a large network of providers at its disposal, as well as training tools for its employees.
Summary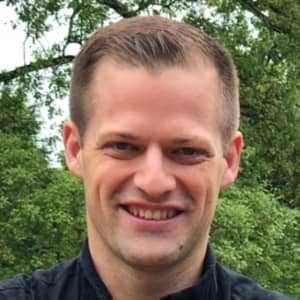 I hope you enjoyed this article on how an insurance agent career with Colonial Life works.
And if you're still doing your due diligence on what insurance product to sell, I invite you to check out what I have to offer.
I train new and experienced agents to become top producers in final expense,  Medicare Advantage, and annuity sales.
If you'd like more information about how my organization works, click the link here.
Make sure to also check out my agent success stories as well as my best-selling insurance sales books.
Resources