Are you thinking about buying final expense leads from The Lead Guru?
If you sell final expense, and you're looking for a good source of final expense leads,you'll definitely want to check out my review on The Lead Guru.
We'll discuss the following:
About Lead Guru
Owner: Jeremy Kovatana
Website: www.getinsuranceleads.io – www.GetFEXLeads.com
Contact: 208-918-3881
Email: leads@getinsuranceleads.io
Types Of Leads Available
Local Facebook Leads – → One Time Order
Price: $22-$30 per lead, depending on state
Information Requested: Favorite Hobby, Name, Phone, Address, Age, Email
Calendar: scheduled availability included
Lead Distribution: via Google Sheets, updated in real-time
Local Facebook Leads – ⟳ Recurring Order
Everything identical to the Local One Time Order Option
3-week minimum commitment, with a 2-week cancellation notice
Discounted Price: up to $22 per lead nationwide
Statewide/Multi-State Facebook Leads
Identical to the Local Facebook Leads Single Order
Build Your Own Lead (BYOL) Program
Price: starts at $18 per lead
Benefits: You can customize your Facebook lead however you want, with whatever information you'd like. This will increase the price.
The Lead Gurus' Bad Lead Policy
The lead gurus will replace leads delivered that don't match criteria stated above.
For example, if the lead is:
 Bad address or out of the age range
What Does The Lead Gurus' Lead Say?
While there is no sample advertisements shared, Jeremy states on his website that all Facebook leads mention:
My Thoughts
While none of my agents in my national agency have used The Lead Gurus' leads, overall they sound like a good source of leads.
Ultimately, you'll have to test them to see if they work well for you.
Looking For A Quality Final Expense IMO To Partner With?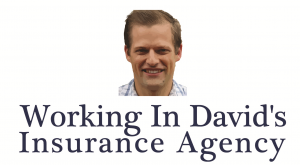 To learn more about contracting with my national agency, reach out here.
We have access to all sorts of benefits for final expense agents, including:
Top contracts with the best final expense carriers for new and experienced agents. David Duford recruits and operates at FMO/IMO levels, giving him buying power to offer commission levels to agents and agencies others cannot match.
Affordably-priced, high-quality lead programs for direct mail, Facebook, and telemarketing leads. David does not profit from the sale of leads, only referring you to sources with a track record of success.
An endless supply of top-notch prospecting and sales training at your fingertips.
Weekly sales training calls with David, ride-along training opportunities with David and his team, and direct phone/text access to David when you have case placement and sales questions (yes, David answers his own phone =).
Additional training and support for agents interested in cross-selling Medicare Advantage, annuities, or growing their own insurance agency.
Reach out to David by starting here. Talk soon!