Are you interested in final expense leads from Leadrilla?
If so, you'll want to read my review below!
We'll talk about how Leadrilla's final expense lead program works.
Let's get started.
Overview Of Topics:
Basic Information About The Leadrilla Lead Program
Website: www.leadrilla.com
Email: hello@leadrilla.com
Location: Lexington, Kentucky
Lead Types Available
Final Expense Basic Lead
Leads Exclusivity: Only for the first 21 days
Benefits: Agent gets the full name, address, city, state, zip, date of birth, phone, and email of the prospect. Also, the prospect receives a text message with your name and number once they submit their information.
Range: You are able to pick the areas you want on a map, but the age range is not specified in the description.
Final Expense Pro Lead
Identical to the Basic Leads above
Additional information collected: How much life insurance do you currently have? How much coverage are you looking for? Who would be the beneficiary for your policy?
Spanish Final Expense
Identical to the Final Expense Basic Lead
Mortgage Protection Lead
Same information collected as the Final Expense Basic lead
Medicare Supplement
Age Availability: 64 and older
Type Of Interest: Medicare, Medicare Supplement, Medigap, or Medicare Advantage (could be any or all).
Same information collected as the Final Expense Basic lead
Agent Hiring Lead
Interests: Interested in or looking for employment in life insurance sales
Exclusivity: Yes, never resold
Target range: Statewide only
Information collected: Full contact details (name, email, number, license status)
What Is Leadrilla's Lead Replacement Policy?
Leadrilla states that they provide lead credits for any leads that have a disconnected phone number or are outside the range for the lead type you've selected.
My Thoughts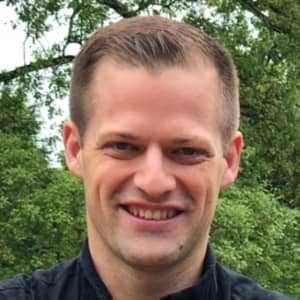 Here are my thoughts on Leadrilla:
No Testimonials
I'm a stickler about testimonials.
In my business, I have detailed "Agent Success" testimonials to describe how I help agents become top producers.
Lead vendors should, too.
When there is a lack of testimonials, it makes me wonder how often or how many agents are successful using a lead platform.
For what it's worth, Leadrilla has obviously-available testimonials from agents.
Exclusivity
Leadarilla insurance leads are made available for resale after 21 days.
This means you do not have 100% ownership of them.
After 21 days, another agent may purchase them and sell the prospect a policy you intended to sell.
Keep this in mind prior to purchasing.
Out of all of my reviews, this is the only lead company that resells its insurance leads.
I teach my agents selling final expense insurance how important it is to have fresh and exclusive leads to get the best results from their effort.
Looking For A Quality Final Expense IMO To Partner With?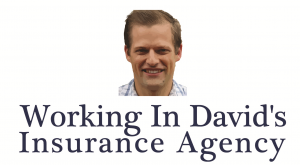 To learn more about contracting with my national agency, reach out here.
We have access to all sorts of benefits for final expense agents, including:
Top contracts with the best final expense carriers for new and experienced agents. David Duford recruits and operates at FMO/IMO levels, giving him buying power to offer commission levels to agents and agencies others cannot match.
Affordably-priced, high-quality lead programs for direct mail, Facebook, and telemarketing leads. David does not profit from the sale of leads, only referring you to sources with a track record of success.
An endless supply of top-notch prospecting and sales training at your fingertips.
Weekly sales training calls with David, ride-along training opportunities with David and his team, and direct phone/text access to David when you have case placement and sales questions (yes, David answers his own phone =).
Additional training and support for agents interested in cross-selling Medicare Advantage, annuities, or growing their own insurance agency.
Reach out to David by starting here. Talk soon!