Aetna Accendo Final Expense Product Overview
Are you a final expense agent interested in adding Aetna's Accendo product to your final expense insurance companies line-up?
Do you want a "No BS" overview from a field-tested agent on how this company's final expense product performs?
If so, you have found the right article!
I'll be discussing at length how Aetna's Accendo final expense product stacks up and why final expense agents should pick it up.
I'll also give you my opinion on its pros and cons as a producing agent selling final expense insurance.
NOTE 1: Interested in buying an Aetna final expense policy? Go here.
Quick Article Navigation Links
Overview Of Aetna's Accendo Final Expense Product

Application Type: E-app w/ Instant Decision (telesales or face-to-face), paper app available
Agent Support Hotline: 1-866-272-6630
Point Of Sale Interview Required? Yes
State Availability:
For 2020,
June 17th sales in these 23 states: GA, IL, IA, KY, LA, MD, MS, NE, NJ, NC, OH, SC, TN, TX, VA, WV, RI, AZ, IN, AL, WI, MO, DC
July 18th sales for these 17 states: AR, KS, MN, CO, NM, VT, WY, ID, AK, UT, OR, ME, OK, ​MT, NH, NV, HI​
August: WA, PA
Filed not yet approved: CA, ND, SD, DE
Paper Application Submission: Fax or upload
Average Policy Issue Turnaround Time: 24-48 hours
Pay On Issue Or Draft? On First Draft
Can You Sell Over The Phone? YES!
Advancing Available? 9 month advance
How Far In Advance Can The First Draft Be? 90 days
Frequency Of Commission Payout: 2x each week
Pays Commission On Policy Fee? No
MIB/Rx Check? Yes
Age Rating: Age based on effective date, *not* application date
Chargebacks On Death: If death within two year due to material misrepresentation, they charge back everything
Chargebacks On Lapses: Charge back whatever client hasn't paid that was advanced
Requires E&O? Yes
Acceptable Payment Methods? ONLY checking and savings accounts
Face Amount Issue Limits For Aetna's Accendo Plan:
Super-Preferred, Preferred, Standard, & Modified Plans Available
Issue Ages = 40-89
Face Amounts = $2,000 to $50,000* (max issue amount depends on client's age)
Available Riders:
Grandchild rider rider that can be converted to lifetime coverage at five times the face amount (up to $35,000).
An accelerated death rider that allows access to up to 50% of the face amount,
An accidental death rider that doubles the payout amount when life is cut short due to an accident,
Cover Foreign Nationals? No.
Height-Weight Chart? No height-weight chart!
Sample Final Expense Application: Download here.
Rate Guide: Contact Dave here to get it.
Prescription/Rx Guide: Download here. NOTE: each "x" by each product means your client CANNOT qualify for that product if that medication is prescribed.
Consumer Brochure: Download here.
Product Advantages:
Competitively priced Preferred and Standard first-day full coverage for the following conditions:

Cardiac event history like heart attacks, strokes, stents, get first day full coverage Standard pricing within 12 to 24 months, and Preferred pricing 24+ months
COPD, Parkinson's, Lupus SLE get Standard first-day full coverage pricing no matter when diagnosed.
2 year look-back on cancer
Mental health issues like depression, bi-polar, schizophrenia, PTSD are OK for Preferred coverage.
2 year look back on cancer for Standard or Preferred coverage.

No height-weight build chart!
Diabetic-friendly: insulin not mentioned anywhere on application, diabetes diagnosed at any age OK for coverage.
Uses Social Security Deposit Billing!
Health Questions
What follows below is a list of Aetna's Accendo final expense product's health-qualifying questions your prospect will need to answer in order to potentially qualify for coverage.
For more information on health questions, download the sample application here.
Section 2. Health questions
For the purposes of these questions "you" means the proposed insured. "Diagnosed", "advised", "tested" and "treatment" mean by a licensed physician or medical practitioner. "Terminal condition" means an illness, disease or disorder which would reasonably be expected to cause death within 12 months.
Part A – If you answer "yes" in part A, you are not eligible. Do not complete or submit this application.
1. Are you currently:
A. confined in or been advised to enter a hospital, nursing home, skilled nursing facility, psychiatric facility, correctional facility?
B. receiving or been advised to receive home health care or hospice care?
2. Do you use a wheelchair or mobility scooter or do you have any physical or mental impairment requiring assistance from anyone with the following activities of daily living: taking medications, bathing, dressing, eating, toileting, getting in or out of bed or chair, or moving about?
3. Within the past year have you:
A. used or been advised to use oxygen equipment to assist with breathing (excluding CPAP for sleep apnea) or had or been advised to have kidney dialysis?
B. been advised to have any medical procedure, surgery or a diagnostic test which has not yet been started, completed, or for which results are not known, excluding tests related to the Human Immunodeficiency Virus (HIV)?
4. Have you ever received, or been advised to receive, an organ or bone marrow transplant or an amputation due to any disease or complications of diabetes?
5. Have you ever been diagnosed by a member of the medical profession or tested positive for Human Immunodeficiency Virus (AIDS virus), AIDS Related Complex (ARC), or Acquired Immune Deficiency Syndrome (AIDS)?
6. Have you ever been diagnosed with, received or been advised to receive treatment or medication for:
A. Amyotrophic Lateral Sclerosis (Lou Gehrig's Disease), Huntington's Disease, or sickle cell anemia?
B. Alzheimer's disease, dementia or mental incapacity?
C. congestive heart failure, pulmonary fibrosis, any terminal condition or end-stage disease?
D. cerebral palsy, cystic fibrosis, muscular dystrophy or un-operated heart defects?
7. Within the past 2 years have you been diagnosed with, received or been advised to receive chemotherapy or radiation for any form of cancer (excluding Basal or Squamous cell skin cancer)?
8. Have you ever been diagnosed with more than one occurrence of the same or different type of cancer?
Part B – If any "yes" answers in part B, select Modified Plan.
1. Within the past 2 years have you been diagnosed with, received or been advised to receive treatment or medication for:
A. alcohol or drug abuse (prescribed or illegal), or used illegal drugs; or been convicted of or plead guilty to driving under the influence?
B. complications of diabetes such as diabetic coma, insulin shock, retinopathy (eye disorder), nephropathy (kidney disorder), or neuropathy (nerve, circulatory disorder)?
C. kidney or liver disease?
2. Within the past year have you been diagnosed with, received or been advised to receive treatment for:
A. angina (chest pain), heart attack, cardiomyopathy, or any type of heart or circulatory procedure or surgery?
B. stroke or transient ischemic attack (TIA/mini-stroke), aneurysm or brain tumor?
Part C – If any "yes" answers in part C, select Standard Level Plan.
If all "no" answers in Parts A, B and C select Preferred Level Plan.
1. Within the past 2 years have you been diagnosed with, received or been advised to receive treatment for:
A. angina (chest pain), heart attack, cardiomyopathy, or any type of heart or circulatory procedure or surgery?
B. stroke or transient ischemic attack (TIA/mini-stroke), aneurysm or brain tumor?
2. Have you ever been diagnosed with, received or been advised to receive treatment or medication for:
A. Parkinson's disease, Multiple Sclerosis or Systemic Lupus (SLE)?
B. chronic obstructive pulmonary disease (COPD), chronic bronchitis, emphysema or any other chronic respiratory condition?
Aetna's Accendo Final Expense Rates
Rates are priced very competitively with other Preferred/Standard first-day full coverage products like Transamerica, Foresters, and Liberty Bankers.
In fact, the Preferred rates stack up against Mutual of Omaha well, which has always had lower premium rates.
Plus, the Standard pricing is right in-line in terms of competitiveness of premium to the aforementioned companies above.
Aetna does not allow public distribution of rates.
However, if you're an agent and interested in reviewing rates, I'm happy to send you a per-thousand rate chart. Contact me here.
Thoughts On Writing Aetna's Accendo Final Expense Program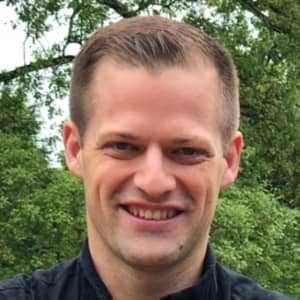 Bottom line, everything I've seen about this final expense product is rock solid and every agent needs to consider adding this to your line-up.
Pros
I'll go over the top advantages below:
Premium Competitiveness
Rates are in line with major carriers for both Preferred and Standard rates. Whether you use this company as a primary carrier or niche carrier, you'll have good options either way to write competitively-priced coverage.
Underwriting Flexibility
Aetna's Accendo product takes many hard-to-cover health history issues at Standard or Preferred rates.
It's likely you can cover many health issues at first-day full coverage levels with the Accendo product you couldn't with others.
Also, no height-weigh build chart is sweet, too =)
Ease-Of-Use
Aetna's current interview process is very easy to use for the following reasons:
Instant approval at the end of the e-app submission process.
Social Security Deposit Billing available to improve premium collection and agent persistency.
Flexible issue ages between 40 and 89 years old. Get 'em young AND old… =)
Drawbacks
These are the following drawbacks based on what we don't know about the product.
Super Preferred Rates: Only available if the client recently took out an Aetna Medicare Supplement policy.
Want To Sell Aetna's Accendo Final Expense Product?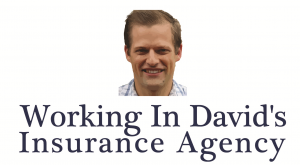 To learn more about contracting, reach out here.
We have access to all sorts of benefits for final expense agents, including:
Top contracts for new and experienced agents. David Duford recruits and operates at FMO/IMO levels, giving him buying power to offer commission levels to agents and agencies others cannot match.
Affordably-priced, high-quality lead programs for direct mail, Facebook, and telemarketing leads. David does not profit from the sale of leads, only referring you to sources with a track record of success.
An endless supply of top-notch prospecting and sales training at your fingertips.
Weekly sales training calls with David, ride-along training opportunities with David and his team, and direct phone/text access to David when you have case placement and sales questions (yes, David answers his own phone =).
Additional training and support for agents interested in cross-selling Medicare Advantage, annuities, or growing their own insurance agency.
Reach out to David by starting here. Talk soon!