Are you a final expense agent interested in adding Transamerica's final expense product to your final expense carriers line-up?
Do you want a "No BS" overview on Transamerica's final expense product from a field-tested agent?
If so, you have found the right article!
I'll be discussing at length how Transamerica's final expense product stacks up, why final expense agents should consider it, and give you my opinion on its pros and cons as a producing agent selling final expense.
NOTE: If you are a consumer looking for information on buying a Transamerica final expense plan, you can learn more about the company and product here.
Quick Article Navigation Links
Overview Of Transamerica's Final Expense Product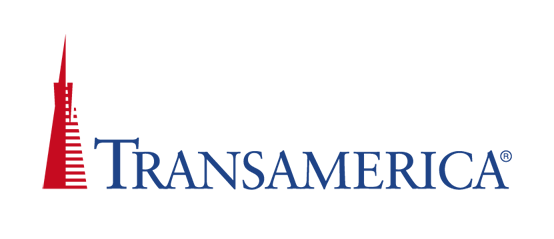 Application Type: Paper or Electronic Application (e-app *not* available in New York)
Agent Support Hotline:  1-877-234-4848 (x1 gets you New Business, x6 gets you Sales Support)
Point Of Sale Interview Required? Not available.
State Availability: Available in all 50 states including Washington DC.
Paper Application Submission: Upload to Agent Portal or fax to 1-866-834-0437
Average Policy Issue Turnaround Time: Hours for e-app, days for paper app
Commission Payout: On first draft
Can You Sell Over The Phone? No
Advancing Available? Yes – 9 months advance for those that qualify. Direct Express paid as-earned.
How Far In Advance Can The First Draft Be? 30 days out from application date.
Frequency Of Commission Payout: Daily, Weekly, or Bi-Weekly
Pays Commission On Policy Fee? Yes
Age Rating: Age based on application date
Chargebacks On Death: Prorated – you keep earned commissions and payback any unearned commissions assuming it's not rescinded
Chargebacks On Lapses: Prorated. Keep what you earn and payback any unearned commissions.
Underwriting Overview: MIB, Rx Check, and MVR (Motor Vehicle Report)
Agent Guide: Download here
Requires E&O? No
Acceptable Payment Methods? Bank account or Direct Express
Face Amount Issue Limits For Immediate Solution Plan (Preferred and Standard) and 10-Pay (Both Offer 1st Day Full Coverage For Natural And Accidental Death):
Minimum issue amount: $1,000
Maximum issue amount: 0–55 $50,000 56–65 $40,000 66–75 $30,000 76–85 $25,000
Face Amount Issue Limits For Easy Solution Product (2-Year Return Of Premium Plus 10% Interest):
Minimum issue amount: $1,000
Maximum issue amount: $25,000
Available Riders: Accidental Death Benefit Rider, Child/Grandchild Rider (available with Immediate Solution products only – more info here.)
Cover Foreign Nationals? Yes, if your client is a Permanent US Resident with a Green Card.
Height-Weight Chart? Download here
Sample Final Expense Application: Download here
Rate Guide: Download here
Prescription/Rx Guide: Web-based Rx Check Look-Up Here
Underwriting Advantages:
Many cardiac events available for first-day full coverage at Standard rates after a year since the event, and Preferred rates after 2 years (over age 45).
Cardiomyopathy considered for Standard rates.
Lung diseases like COPD are rated at Standard, first-day full coverage.
Diabetic-Friendly: Diabetes onset after 20 OK for Preferred if *only* treated with pills; Standard rates if proposed insured has taken insulin within the past 2 years.

Diabetic neuropathy is available for Preferred rates

.
Hepatitis C considered for Standard rates after 24 months passed from last treatment/cure date.
Liver diseases considered for Preferred rates if resolved and untreated for 24 months.
Multiple Sclerosis considered for Standard rates.
Parkinson's diagnosed age 45 or older considered for Standard Rates.
Seizure history OK for Preferred if less than 6 seizures in the last 24 months.
Systemic Lupus in remission and no treatment in 2 years considered for Standard rates.
E-App capability simplifies the application writing process eliminating frustrating amendments.
Transamerica's Immediate Solution and Easy Solution Underwriting Questions
Safety Check: Security Measures at Yukon Gold Casino
Are you an avid online casino player looking for a secure and trustworthy platform to enjoy your favorite games? Look no further than Yukon Gold Casino, where safety is their top priority. In this article, we will delve into the various security measures implemented by Yukon Gold Casino to ensure a safe and enjoyable gaming experience for all its players.
From advanced encryption technology to strict privacy policies, Yukon Gold Casino leaves no stone unturned when it comes to protecting its players' personal and financial information. We will explore the state-of-the-art security features that make this online casino a top choice for players worldwide. So, whether you're a seasoned player or new to the online casino scene, join us as we uncover the secrets behind the Safety Check at Yukon Gold Casino.
Robust Encryption and Data Protection Protocols
At Yukon Gold Casino, your safety and security are of utmost importance. We have implemented a range of stringent measures to ensure that your personal and financial information is protected at all times. Firstly, we utilize 128-bit SSL encryption technology, which is the industry standard for online security. This ensures that all your data is encrypted and cannot be accessed by unauthorized individuals.
In addition to encryption, we have a team of dedicated professionals who monitor our systems 24/7. These experts work tirelessly to identify and prevent any potential security breaches. We also regularly update our security protocols to stay ahead of evolving threats. Rest assured that your information is in safe hands when you play at Yukon Gold Casino.
Furthermore, we are committed to fair play and transparency. Our games are independently audited by eCOGRA, an internationally recognized testing agency. This ensures that our games are fair and that the outcomes are truly random. We also have a strict privacy policy in place, which means that your personal details will never be shared with third parties without your consent. With Yukon Gold Casino, you can enjoy your gaming experience with peace of mind.
Rigorous Account Verification and Player Identification Procedures
At Yukon Gold Casino, your safety and security are of utmost importance. The casino takes extensive measures to ensure that all players can enjoy their gaming experience in a safe and protected environment. One of the key security features at Yukon Gold Casino is its use of advanced encryption technology. This ensures that all personal and financial information shared on the site is encrypted and protected from unauthorized access.
In addition to encryption, Yukon Gold Casino also employs a stringent verification process for all players. This process includes verifying the identity and age of each player to prevent any fraudulent activity. This ensures that only legitimate players can access the casino and enjoy its wide range of games and features.
Furthermore, Yukon Gold Casino holds licenses from reputable gaming authorities, such as the Malta Gaming Authority and the United Kingdom Gambling Commission. These licenses guarantee that the casino operates in compliance with strict regulations and standards, providing players with a fair and secure gaming environment. With these security measures in place, you can have peace of mind while enjoying the exciting games and lucrative Yukon Gold casino bonus offers.
Advanced Fraud Detection Systems and Anti-Money Laundering Measures
At Yukon Gold Casino, the safety and security of our players is of utmost importance. We understand that online gambling involves sharing personal and financial information, which is why we have implemented stringent security measures to protect our players' data. Our casino is licensed and regulated by the Kahnawake Gaming Commission, ensuring that we meet the highest standards of security and fairness. Additionally, we use industry-leading encryption technology to safeguard all transactions and communication on our platform.
When it comes to financial transactions, Yukon Gold Casino offers a variety of secure and trusted payment methods. These include major credit cards, e-wallets, and bank transfers, all of which are protected by advanced SSL encryption. This ensures that your financial information remains confidential and cannot be accessed by unauthorized parties. We also have a dedicated team of security experts who monitor our systems 24/7 to detect and prevent any potential threats or breaches.
Furthermore, Yukon Gold Casino has a comprehensive privacy policy in place to ensure that your personal information is handled with the utmost care. We do not sell or share your data with third parties without your consent. Our privacy policy outlines the specific measures we take to protect your information and provides you with full transparency regarding how we collect, use, and store your data. You can trust that your privacy is respected and your information is kept secure when you play at Yukon Gold Casino.
24/7 Surveillance and Monitoring for Fair Play and Responsible Gaming
At Yukon Gold Casino, the safety and security of our players is our top priority. We understand the importance of protecting personal and financial information, which is why we have implemented stringent security measures to ensure a safe gaming environment.
Firstly, we utilize 128-bit SSL encryption technology to safeguard all data transmitted between our servers and players' devices. This industry-standard encryption ensures that any sensitive information, such as credit card details or personal identification, is encrypted and cannot be accessed by unauthorized parties. Additionally, our casino is licensed and regulated by the Kahnawake Gaming Commission, which ensures that we adhere to strict security standards and fair gaming practices. Our games are regularly audited for fairness by independent third-party auditors, further ensuring the integrity of our platform.
Overall, Yukon Gold Casino takes the safety and security of its players seriously. With its use of advanced encryption technology, secure payment methods, and commitment to fair gaming, players can feel confident that their personal and financial information is protected. The casino's licensing and regulation by reputable authorities further adds to its credibility. Additionally, the 24/7 customer support ensures that any concerns or issues are promptly addressed. Whether you're a new player or a seasoned gambler, Yukon Gold Casino provides a safe and enjoyable gaming experience that you can trust.
Please download the sample Immediate Solution application for Transamerica's final expense product here.
Below are underwriting guidelines for common conditions to give the writing agent an idea of what conditions are acceptable for Preferred, Standard, and Graded coverage.
Below you'll find a grid of health conditions and corresponding ratings:

[table id=11 /]

*Subject to underwriting and change without notice.
**This question should be answered "Yes" even if the proposed insured only uses the wheelchair or scooter for mobility at the mall, grocery store, or other similar facilities. If answering "Yes" and the reason for the use is/was for a reason that is expected to resolve in the next 2–3 months, please provide details on the Supplemental Information to the Application for Life Insurance form and proceed to answering the questions in Part 2 (assuming this was the only "Yes" answer in Part 1).
Transamerica Final Expense Rate Charts
Below you'll find several charts of rates for males and females for all 3 Transamerica's final expense products, starting at at 50, and stopping at age 85.
Transamerica's final expense products offer coverage between 0 and 49 as well, in addition to 10-year paid up policy for Preferred and Standard rate classes.
Since it's rare to write coverage at those ages and to use Transamerica's 10-pay product, I did not include them below.
But you are welcome to download the rate guide here and calculate rates for yourself.
NOTE: These rates are good whether your client is paying via bank draft OR Direct Express.
Male Rates For Preferred, Standard, And Easy Solution Products

[table id=13 /]


[table id=14 /]


[table id=15 /]


[table id=16 /]


[table id=17 /]

Female Rates For Preferred, Standard, and Easy Solution Products

[table id=18 /]


[table id=22 /]


[table id=19 /]


[table id=20 /]


[table id=21 /]

My Thoughts On Using Transamerica's Final Expense Products
I have sold final expense face-to-face since 2011, and very early on in my career, I used Transamerica's final expense product line-up frequently to help my clients get affordable burial insurance coverage.
Out of all the carriers I represent, I have written more final expense business with Transamerica, so I have a unique, first-hand experience writing the product, and am able to give you a good idea as to what to expect when writing them.
Transamerica final expense recently made the decision to update their final expense product in December 2019, and am looking forward to an easier-to-use application process, while retaining most of its former-version underwriting flexibility.
Let's discuss each at length.
Ease Of Use
Anyone familiar with Transamerica's final expense product in the past can share how frustrating it was to go back on second appointments to get amendments signed, or to deal with New Business to answer follow-up questions on submitted cases.
The good news is that Transamerica's new iGo E-app interface should eliminate frustrating amendments and increase your ratio of issued policies compared to what was normal in the past.
Why all the amendment issues in the past?
Two reasons:
First, the application length was 2x to 3x longer than average final expense applications. More paperwork = more room for error.
Second, no instant approval process, no e-app process. In the old days, you had to send in your paper applications without prior knowledge of whether or not your policy would be issued.
So this double-whammy – lengthy paper applications prone to mistakes without the ability to pre-approve prospects – resulted in many agents complaining that cases would not get issued. And less issued business = less agent profitability.
Now with Transamerica using IGo's electronic application interface, agents will completely eliminate incomplete application amendments.
Why?
Because the IGo application software forces you to entirely fill out the application so as not to miss out on any dates, signatures, etc.
And while Transamerica's e-app isn't an instant decision e-app (let's hope they work towards that), Transamerica final expense believes most cases will get issued within hours of submission.
This is a huge improvement, as many Transamerica cases took days – even weeks – to get a decision on using the old paper application method.
Flexible Underwriting
One of the main reasons I have used Transamerica's Immediate Solution Preferred and Standard products is because of how great the pricing and underwriting was.
The good news is that – for the most part – Transamerica's underwriting remains flexible and will fill the gaps for many health conditions other carriers wouldn't touch.
Here's a short list of the underwriting advantages Transamerica final expense offers that help it stand out from the crowd:
COPD and Lung Diseases potentially eligible for Standard, first-day 100% natural/accidental death coverage – even if the applicant smokes!
Cardiac events like heart attacks, stents, and strokes within the past 1 to 2 years may qualify for Standard rates if event occurred 45 years old or later.
Seizure history OK for Standard rates if 6 or less seizures in the past 2 years.
Parkinson's disease, Multiple Sclerosis, Cardiomyopathy potentially eligible for Standard rates.
Diabetic neuropathy considered for Preferred rates!
Insulin OK if started after 20 years old for Standard rates.
What makes Transamerica wonderful from an underwriting standpoint is that very few carriers offer coverage for these conditions, and add to that the ease of covering healthier clients at Preferred rates makes them a go-to carrier for myself.
Direct Express And Social Security Deposit Billing Available
Transamerica final expense will continue to accept your Direct Express clients at the same rate charged to bank account clients.
Also, Transamerica continues to offer its Social Security Deposit Billing payment option.
This allows you to time your client's insurance premium payment to the EXACT day the client receives her Social Security or Disability check.
This simple feature will increase your persistency measurably, as beating the client to the bank is critical for many of us in order to ensure the premium is paid! =)
Competitive Premiums For Preferred, Standard Rates
The nice thing about using Transamerica is that you can send a cross-section of business to them, easily making them a primary final expense carrier for your healthier clients, while also using Transamerica as a niche company for the hard-to-insure conditions talked about earlier.
Looking at the pricing, Transamerica final expense is competitively priced for males and females between ages 50 and 85.
While Transamerica doesn't have the lowest premiums on the market, you won't feel like you're overcharging your clients, either.
Drawbacks To Transamerica's Immediate Solution Product
There are a few drawbacks to the new Transamerica final expense product that are worth mentioning.
Here are the issues to watch out for in no particular order:
Tighter Underwriting On Chronic Pain: This is a new development in Transamerica's underwriting. Folks with chronic pain issues will have a much harder time getting Standard or Preferred rates, based on how frequent chronic pain meds are filled (more than 6 fills in 6 months = Easy Solution Graded offer only).

The sad fact is that many of us final expense agents work with prospects suffering from chronic back pain and other pain-related issues, and this underwriting change will affect many of us.

The good news is that other carriers are still flexible on chronic pain for the time being, so pivot to another one of your preferred carriers instead.
Height-Weight Chart: Transamerica final expense has instituted a new height-weight chart so that applicants must be under a certain weight for their height to qualify for the Preferred, Standard, or Easy Solution product.

Looking over the chart, Transamerica's build guidelines are generous and should not make much of a difference in the total amount of business you can send them. Plus, there are other carriers out there that don't ask about height and weight, so write coverage with them instead.

Here's the new height-weight chart for Transamerica:

[table id=23 /]

Summary
I'm pretty excited about Transamerica's updated final expense product, and am extremely thankful that Transamerica has taken steps to remedy its issues with policies never getting issue due to amendment requirements.
Transamerica's IGo E-App should make a world of difference in fixing amendment issues.
And despite the tightening of the underwriting, I expect Transamerica to cover many health conditions without much fuss, and play a more pivotal role in the independent agent's final expense carrier arsenal.
Want To Sell Transamerica's Final Expense Product?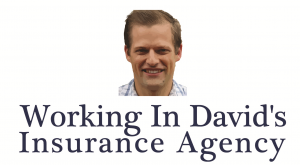 To learn more about contracting, reach out here.
We have access to all sorts of benefits for final expense agents, including:
Top contracts for new and experienced agents. David Duford recruits and operates at FMO/IMO levels, giving him buying power to offer commission levels to agents and agencies others cannot match.
Affordably-priced, high-quality final expense lead programs for direct mail, Facebook, and telemarketing leads. David does not profit from the sale of leads, only referring you to sources with a track record of success.
An endless supply of top-notch prospecting and sales training at your fingertips.
Weekly sales training calls with David, ride-along training opportunities with David and his team, and direct phone/text access to David when you have case placement and sales questions (yes, David answers his own phone =).
Additional training and support for agents interested in cross-selling Medicare Advantage, annuities, or growing their own insurance agency.
Reach out to David by starting here. Talk soon!