Are you considering an insurance agent career with AAA Insurance?
If you're doing your due diligence and want more intel on whether or not AAA Insurance is a good career choice for you, you've found the right article!
Below, you'll learn more about the company's insurance products, along with prospecting, commissions, and my thoughts as an independent agent.
Let's begin!
PS: Review more insurance sales job opportunities in my detailed round-up article here.
Quick Navigation Article Links
Products AAA Insurance Offers
AAA Insurance offers multiple coverage plans for auto, life, and home.
Auto Coverage
For auto, motorcycle, off-road vehicles, and recreational vehicles, AAA Insurance has guided coverage plans with customizable options to make it ideal for your clients.
These options include enhanced total loss replacement coverage after a bad accident, enhanced exterior repair options for getting clients first-party replacement parts from the manufacturer rather than aftermarket replacements, and loan/lease coverage for the amount they still owe at the time the car is totaled.
Term Life Insurance
Term life insurance through AAA covers 10-30 years with an unchanging premium. It will cover education expenses, mortgages, and other loans for your client's family if something happens.
Universal Life Insurance
Universal life insurance is permanent. So long as your clients make their payments, they can keep this policy to provide their family with coverage benefits that vary depending on the options they choose.
ExpressTerm Life Insurance
For up to $500,000 of coverage, ExpressTerm Life Insurance gives clients a quick and easy way to apply for coverage.
Almost anyone is eligible and with the convenience of being able to independently apply online, they can easily see their coverage options.
Annuities
AAA Insurance also offers retirement income plans. They have flexible premiums, guaranteed interest rates for three years, and coverage that grows tax-deferred.
Whole Life Insurance
For benefits from $5,000 to $75,000, with a price that never changes once it's settled, Whole Life Insurance gives your clients coverage that lasts their whole life for permanent coverage on final expenses.
Home & Condo
Home & Condo coverage gives clients access to AAA Insurance's network of non-affiliated coverage plans to give them the options they need to protect what is probably their largest investment.
Renters Insurance
While most plans cover structures, Renters insurance protects possessions when clients are living on someone else's property.
Flood Insurance
Regular home insurance policies do not cover flood damage. If your clients live in an area that's prone to flooding, they may need to plan ahead and get covered for the costly consequences of losing their possessions in a flood.
Pet Health Insurance
AAA's Pet Health Insurance is offered through Healthy Paws and Is designed to cover accidents and illnesses related to pet care, including any licensed vet visits with no add-ons.
How You Find Prospects
The main method of finding prospects for AAA agents is business and personal cold calls, with a set schedule and a shift.
Starting commissions
AAA Insurance is a commission opportunity with a set salary.
Commissions
They offer a 4% yearly raise, additional yearly bonus, and other commission opportunities.
Is AAA Insurance a Scam?
AAA Insurance is a well-known legitimate provider of auto, home, accident, and life insurance.
They are not a scam or insurance MLM, but they are known for shifting their benefits and compensation rates with new schedules and new management.
My Thoughts
Here are a few thoughts I have as an independent agent not associated with AA Insurance…
Problems With Captivity. While AAA Insurance is a great company with great products, no insurance company offers products that fit every prospect.
Inevitably, what you'll find are some prospects who'll do business elsewhere, simply because AAA does not have an insurance policy the prospect is eligible for.
The solution?
Become an independent agent.
An independent agent can sell a multitude of insurance products from different companies.
This gives you more opportunity to sell more insurance to your prospects. And typically this translates into more profitability than if you were a captive agent.
Why 100% Commission May Be Better. Anytime you receive a guaranteed wage, expect a lower commission rate on each product sold.
Ultimately, if you are a top producer and getting a wage plus commission, it's likely you could earn more elsewhere if you were on a 100% commission.
Some agents think starting with a company that has a wage is a good thing. And maybe it is.
However, for the most productive, it will cut into your maximum earnings.
Summary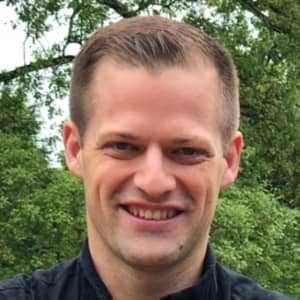 I hope you enjoyed this article on what it's like to work for AAA Insurance.
If you're still doing your due diligence on what insurance product to sell, I invite you to check out what I have to offer.
I train new and experienced agents to become top producers in final expense,  Medicare Advantage, and annuity sales.
If you'd like more information about how my organization works, click the link here.
Make sure to also check out my agent success stories as well as my best-selling insurance sales books.
Resources
AAA Insurance Website
AAA Pay & Benefits reviews: Insurance Agent