Historically for many years, thousands of life insurance professionals around the world seek to qualify for the MDRT.
Million Dollar Round Table members are considered top achievers in the life insurance business.
But recently, much less emphasis has been placed on joining MDRT, which begs the question…
"Does the Million Dollar Round Table even matter anymore?"
In this article, I survey 99 insurance agents about their opinions on the MDRT and whether or not it matters. Also, I describe the basics of joining MDRT and what benefits to expect.
Let's get started!
Quick Navigation Article Links
MDRT 101
The Million Dollar Round Table is a global association of the world's leading life insurance and financial services professionals.
Founded in 1927, it focuses on "networking, education, personal and professional growth, adhering to ethical standards, and outstanding client service".
MDRT also operates the MDRT Foundation, a charitable organization that provides funds for nonprofits worldwide, ranging from Make-A-Wish International to Habitat for Humanity, Heifer International, and the Salvation Army.
What Are the Benefits of Joining the MDRT?
MDRT has more than 72,000 members from over 500 companies in the United States and abroad. Its membership is internationally recognized as the standard of excellence in life insurance and financial services.
Joining the Million Dollar Round Table comes with a wide range of benefits.
The association provides a unique mix of face-to-face networking opportunities and online resources such as:
Their library of educational content,
A bi-monthly magazine Round the Table,
These initiatives assist the members in growing their business and strengthening their credibility among clients.
The Million Dollar Round Table hosts regular meetings, including the:
Top of the Table Annual Meeting, and,
MDRT Experience and Global Conference
…where members gather to exchange ideas, share information, and stay on top of industry news and trends.
Moreover, all members are offered the opportunity to support charitable causes by volunteering through the MDRT Foundation, and thus further develop leadership skills that they can apply to their business.
How to Qualify for the MDRT?
All MDRT members must meet strict requirements.
They have to show, first and foremost, satisfying levels of production that come from selling different types of insurance and financial services products.
They are asked to provide proof of their income or premium levels and belong to a qualifying professional organization.
In addition, MDRT members with higher income or earned premiums qualify to join the more exclusive Court of the Table level or Top of the Table level.
While they must reach a certain level of premium, commission, or income during the year, the members also have to adhere to MDRT's ethical standards.
As a condition for membership, they need to be able to place the best interests of their clients above their own interests, continuously seek to maintain and improve their professional knowledge and competence, provide their clients with all the facts they need in order to make informed decisions, and retain the confidentiality of their clients' information.
To ensure that their standards are continuously met, the MDRT requires that its members reapply for membership on an annual basis.
Million Dollar Round Table Survey Results
Now that you know a little about the MDRT, let's dive into the survey to develop an idea of what insurance agents think about the MDRT.
Some initial details on the breakdown of the survey.
We conducted it between June 19th, 2020 and June 28th, 2020.
A total of 99 insurance agents licensed complete the survey.
42.4% sold final expense as their primary product,
23.2% sold Medicare as a primary product,
7.1% sold mortgage protection as a primary product, 12.1% sold annuities as a primary product, and,
5.2% sold some other kind of insurance product.
Question 1: Have you ever heard of the MDRT?
First, I wanted to gauge insurance agent awareness of the MDRT.
And here are the results:
The majority of agents (78.8%) completing the survey are aware of the MDRT in some form or fashion.
Question 2: Have you ever been a part of the MDRT?
Next, I asked my participants about their past or current Million Dollar Round Table membership:
Out of all participants, only 18.2% currently hold or previously held MDRT membership status.
Question 3: Is your goal to achieve MDRT membership status?
I wanted to gauge how important attaining MDRT membership status was to those who have never achieved it:
Only 40% of survey participants who've never held MDRT membership have set a goal to qualify.
Question 4: What are your reasons for not joining the MDRT?
While there are many reasons why insurance agents did not join, the two most common reasons are:
Lack of relevance (35.4%), and
Haven't met membership qualifications (44.6%)
Insurance Agents In Their Own Words On MDRT
Let's shift gears a bit and review some of the comments insurance agents left regarding their experience and opinions of the Million Dollar Round table.
Agents' thoughts on MDRT membership benefits
What do current and former MDRT member agents think of the association's benefits?
Let's review their comments below:
"Just spend more money to go to another convention to hear the same thing we read here and share already."
"Really, it is like GAMA, another MDRT-style organization, a format for the successful agents, anyone that has come up with a marketing system book, et cetera, to sell their products. They continue to try to sell something to you."
"Being a part of the MDRT was all about status, the perception of how your clients and your fellow agents perceived you. But also added, it's just simply not important today."
"Decent library of practice management articles and interviews, practical sales, presentation concepts, a little bit of motivational stuff. The programs are good, but it is an advanced sales organization."
"I was a five time member and quit, as I got tired of the snots and ego agents. I also quit the association and costs. Many guys that make it have special situations others can't ever get."
"Your vision is broadened. I learned a lot about additional resources. I met some great people. Clout among your peers. Throughout the process of looking for top producers here in Portugal, MDRT connected me with the top tier life insurance producer and only lifetime MDRT member in Portugal. We became friends and he's helping me as a mentor to do better. Best decision I ever made."
"Agents put MDRT on cards, but if it doesn't help you sell. I question its importance."
"I've been a licensed agent since 2011 and it's only been the last couple of years that I have seriously considered qualifying for MDRT membership."
"Membership costs a lot of money and the benefits are questionable in my mind. Also, I do a lot of replacement, and replacing business has not been generally counted for qualifying MDRT". (David's note: not sure if this is the case)
"I've watched some of the presentations from the MDRT conference, and just like a lot of things, you can learn and get a takeaway here and there."
"The life insurance industry seems to be less organized than ever before. The Life Underwriters organization was once a staple, but I never hear about or from them. Our virtual world has left us less connected as an industry than ever before."
"MDRT was big with career companies. Still may be. But for the independent agent, it doesn't have the status it once did."
"It needs to update its image and put forth some effort. MDRT does next to nothing to make the brand attractive to younger business people. If you go to the website and click practice management, the most recent informative video is from 2017, and this is a video of someone giving a presentation. I don't think they even produce their own content. They don't give people much of a reason to join, in my opinion."
"Lastly, there are plenty of MDRT agents who do not look at Medicare or final expense as 'real insurance' sales and look down on us. They think life and annuity are the only quality agents, those that sell the white collar market business market, and that the senior market is for hucksters and high net worth market failures. If one has been to an MDRT conference, the material is fantastic, the attitude of the members toward a senior market agent is not."
"The nature of the MDRT seems to have changed. I followed their speakers and content and there are very few who share the real stuff. The speakers today seem to speak for the privilege of speaking and it's very formal. Long gone are the days of John Savage and Ben Feldman to just do sessions and answer questions. I still want to join and I will this year, but I also know that it's just not the same. Maybe it's because US members aren't the majority of members in the MDRT anymore, so we need a sanitized presentation."
And that's what 99 insurance agents think about the Million Dollar Round Table.
What do you think?
I invite your comments below if you'd like to add anything to the conversation.
My Thoughts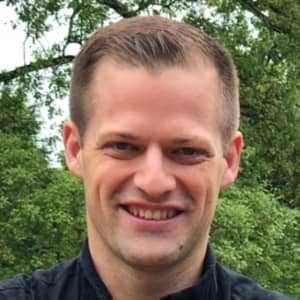 Considering the historically important nature of the Million Dollar Round Table, I find it disappointing to see less agent interest and seemingly less effort on behalf of the association to build out their image and impact in the insurance agent community.
I've read many insurance sales books from many MDRT lifetime members are legends. And all of them spoke highly of the advantages of joining MDRT.
The problem is that the market has changed. The MDRT seems to have gone stagnant.
Why it matters
Why do I think this is a big deal?
Well, I think on some level there's so little insurance sales training content available.
With the exception of a few YouTube channels like mine, Cody Askins, and Doug Massi, there is a huge glut of practical sales and marketing training to combat the rah-rah Kool-Aid drinking, walk on hot coals nonsense that pervades this industry.
Lots of room for MDRT to help more agents
Bottom line, the MDRT could play a more critical role in the development of agents selling life insurance than they are now.
In fact, I think it's a shame that you don't see the level of commitment on the content creation side or the dedication towards helping all life insurance agents help more people.
To me, the MDRT is a shell of its former self, and I say that not with any malice or ill will, but as just an earnest critique.
My Challenge
The Million Dollar Round Table has so much potential to help many more agents than they do.
I challenge those that run MDRT to take their content production and commitment to helping life insurance agents everywhere to the next level.
There's all sorts of agents who need their help!
Thanks for reading!