Are you a final expense agent interested in adding Gerber's final expense guaranteed issue product to your final expense insurance companies line-up?
Do you want a "No BS" overview from a field-tested agent on how this company's final expense product performs?
If so, you have found the right article!
I'll be discussing at length how Gerber's Guaranteed Acceptance final expense products stack up, why final expense agents should consider selling it, and give you my opinion on its pros and cons as a producing agent selling final expense.
NOTE 1: If you are interested in buying a Gerber final expense guaranteed issue policy, visit this website here for more information how to do it.
Quick Navigation Article Links
Overview Of Gerber's Final Expense Product
Application Type: Paper or E-app (there is a telephonic application, but limited to certain-size call centers)
Agent Support Hotline:  800-428-4947 (M-F 8:30-6:00 pm EST)
Point Of Sale Interview Required? No
State Availability: All 50 states
Paper Application Submission: New Business Fax is 877-608-4634
Average Policy Issue Turnaround Time: 24 to 48 hours on receipt of application.
Commission Payout: Pays as-earned after each collected payment
Can You Sell Over The Phone? Limited to certain-size call centers.
Advancing Available? No. Gerber does not allow anyone advances on guaranteed issue cases.
How Far In Advance Can The First Draft Be? 30 days
Age Rating: Based on effective date
Chargebacks On Death: 100% advanced AND earned commission charged back if death occurs in Months 1 – 12, and 50% in Months 13 – 24
Chargebacks On Lapses: None.
Requires E&O? Yes
Acceptable Payment Methods? Bank drafts or debit/credit cards
Face Amount Issue Limits: Available ages 50 – 80. Face amount availability between $5,000 and $25,000. Natural death coverage restricted to return of premiums plus 10% payout in months 1 to 24. Accidental death full coverage from day one.
Height-Weight Chart? None since this is a guaranteed issue product.
Sample Final Expense Application: Download here
Prescription/Rx Guide: None since this is a guaranteed issue product.
Product Highlights And Underwriting Advantages:
Gerber is an easily-recognized brand name life insurance company.
Handles all forms payment (except monthly direct billing).
Lowest-price or close-to lowest-price final expense guaranteed issue product on the market.
Pays renewal commissions.
Can dual-appoint and have Gerber with multiple marketing organizations.
Both the e-app and paper application are super-simple to use.
Gerber Final Expense Application Process
First of all, since the Gerber final expense product is a guaranteed issue product, there are no health questions whatsoever.
This means that ANY applicant of sound mind – no matter his or her current health – is APPROVED for coverage with Gerber, as long as the age falls between 50 and 80.
Further, there is no smoker rating or height-weight chart to worry about, too. It's truly GUARANTEED to issue between those ages above.
Coverage starts at a minimum of $5,000, and maxes out at $25,000, which will be appropriate for the vast majority of your final expense prospects.
To review the application yourself, you can download a sample final expense application here.
Gerber Guaranteed Issue Sample Rates
Below you'll find two rate grids (male and female) to get a feel for how Gerber's Guaranteed Issue product stacks up.
What I have found as a producing final expense agent is that Gerber has some of the best rates for guaranteed issue coverage.
If you are looking for a rate not on this chart, go to the Agent Portal and run a quote.

[table id=9 /]


[table id=10 /]

My Thoughts On Using Gerber Life Guaranteed Issue Coverage For My Clients
As a field agent specializing in final expense insurance, it's imperative to carry a carrier for otherwise uninsurable prospects.
If you decline to carry a guaranteed issue carrier, you'll walk past 15% to 20% of your prospects.
Gerber Life's guaranteed issue product does a great job offering a solid option to your uninsurable prospects.
Here's a few benefits of the Guaranteed Acceptance product:
Competitive Premiums: In most cases, Gerber has the lowest or second-lowest guaranteed issue rates.

Most guaranteed issue coverage is ridiculously high, making it much harder to sell.

Having competitively-priced premiums makes our lives as agents easier, as we can sell with confidence that Gerber offers the best guaranteed issue rates we can find.
E-App Option: Gerber offers an e-app that's super simple to use. I've used it on occasion and had no issues whatsoever.

And if you prefer paper applications, Gerber is happy to accept them.
Pays Renewals: Most guaranteed issue products only pay a first-year commission.

Gerber is one of the few to pay a renewal to agents on business that stays on the books.
Drawbacks
As all experienced final expense agents will agree, most guaranteed issue carriers have significant drawbacks you should be aware of prior to using.
Gerber's final expense product is no different, and I want to spend time addressing them below:
No Advancing Available: Gerber strictly enforces a "no commission advancement" policy with its guaranteed issue policy. This means all of your business – bank draft and credit/debit card – will pay as-earned.
No Welcome Package: Gerber does not send new agents a welcome package. You must download print all forms and materials yourself from the Agency Portal.
Low Max Commission: Gerber has a lower than normal guaranteed issue commission rate ceiling than other carriers, excplicitly not allowing personal producing agents to exceed any higher. You can contact me directly for more information on what the details are.
Summary
Gerber is an overall solid choice to write your guaranteed issue business with.
They bring a quality brand name that most of our prospects will recognize, and offer some of the best rates for guaranteed issue coverage agents can write.
As long as you don't mind an advance on commission, Gerber fits perfectly into the portfolio of a final expense specialist.
Want To Sell Gerber's Guaranteed Issue Final Expense Product?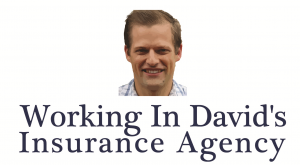 To learn more about contracting, reach out here.
We have access to all sorts of benefits for final expense agents, including:
Top contracts for new and experienced agents. David Duford recruits and operates at FMO/IMO levels, giving him buying power to offer commission levels to agents and agencies others cannot match.
Affordably-priced, high-quality final expense lead programs for direct mail, Facebook, and telemarketing leads. David does not profit from the sale of leads, only referring you to sources with a track record of success.
An endless supply of top-notch prospecting and sales training at your fingertips.
Weekly sales training calls with David, ride-along training opportunities with David and his team, and direct phone/text access to David when you have case placement and sales questions (yes, David answers his own phone =).
Additional training and support for agents interested in cross-selling Medicare Advantage, annuities, or growing their own insurance agency.
Reach out to David by starting here. Talk soon!