2020 Event Locations And Dates
August 14th, 2020 – Atlanta, GA
Early Bird Price: $249 (deadline 7/23/2020 midnight) for contracted (or soon-to-be contracted) agents, $949 for agents uninterested in contracting.
NOTE: To qualify for the lower priced admission, you'll have to move your annuity contracts under Scott Bradley (he's operates an agency within Duford Insurance Group). To have a discussion on commissions (they're high), support (plenty to go around), and any other questions you have, please set a time on our schedule here to discuss further.
---
What Is The Annuity Sales And Marketing Mastery Workshop All About?
It's an event for new or experienced agents interested in learning our top producing annuity sales and marketing system.
Unlike mega-conventions with hundreds if not thousands of attendees, our Annuity Sales And Marketing Mastery Workshop are purposely kept small to maximize your value and interaction with speakers and attendees.
Audience size is limited to no more than 20 attendees.
This is different than most insurance-based conferences you've seen or attended.
First, expect 100% educational value to help you sell more insurance.
And there's no vendor booths or sales pitches, either.
Gain access to the most comprehensive 1-day annuity sales and marketing training event. Discover how to scale your annuity business to higher grounds.
Remember, all you need is 1 "golden nugget" from the conference to have a break-through.
If you are a new or experienced insurance agent looking for strategies to "level up" your annuity sales efforts, then this conference is for you.
---
What To Expect
Tips & Tricks You Can Actually Use
More than anything else, we want you to walk away with a break-through that takes your annuity sales and marketing business to a whole new level.
Our Annuity Sales And Marketing Mastery workshop is hosted by one of the most successful annuity sales agents who sold over 20 million dollars in new annuity business in his best month!
Every strategy you discover at our Annuity Sales And Marketing Mastery Workshop is tested and proven to improve your results selling annuities.
You'll leave the events with a complete sales and marketing system to help you sell more annuities from one of the most successful insurance agents in the country.
Networking And Fun
Included in your ticket price:
Meet-and-greet event with David Duford and Scott the night after the training event ends.
Discounts on leads from several lead vendors.
Freebies like books, etc.
All of this is designed to encourage networking among other insurance agents like you, and to have a great time learning how to become a top insurance producer.
As you'll discover, one of the best reasons to attend is the networking and relationships you'll build with others.
---
Speakers
Below you'll find more details on your hosts.
Additionally, we typically have a spot for an insurance carrier to speak for an hour on products and to answer questions.
Their presentation is 100% oriented towards training you on their product, and will be held at lunch time.
Just so you know, we bring in carriers to sponsor our event, helping offset the cost of putting these boot camps on.
Lastly, you'll have ample opportunity to ask any questions you have at the end of each training module.
---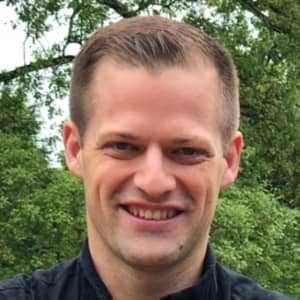 Your Host – David Duford
David Duford is the owner of DavidDuford.com.
David has authored 3 best-selling insurance sales and marketing books, and is a popular YouTube Influencer in the insurance sales and marketing space with over 14,000 subscribers.
As a personal producer, David specializes in selling final expense, helping more than 1,500 people with their life insurance needs.
His best month in the business, he closed over $50,000 in final expense business, and in his best year, he wrote $300,000 in final expense.
David has trained over 1,000 agents and has created multiple six-figure earning insurance agents in final expense, annuities, and Medicare.
---
Our Main Speaker – Scott Bradley
Scott started his insurance career in 1989 with Minnesota Mutual.
Upon leaving MML, he opened up his own agency specializing in Medicaid Planning.
He was endorsed by the Council on Aging, conducted weekly workshops and had a weekly radio show discussing annuities and their benefits.
He has won national awards for sales with the best month totaling over 20 million dollars in annuity premium.
Scott currently specializes in Fixed No Risk Annuities, and enjoys educating new agents in the benefits of offering annuities to seniors showing them the safety and security of annuities.
---
What Attendees Say About Past Workshops Hosted By David Duford:
Loved the idea of meeting other producers a day before the training to get an know each other and the presenters, which helps in building friendships, since every producer is out in the field alone and help each other be accountable to our goals.
To me it was all worth the long trip and hours in the airports to get to be in person with the most Awesomeness, Humble, Mentor, and family member of my family.
---
I thought it was great for me! I have a road map of how u want to move forward.
---
[The speakers] all did a great job and were well qualified for the topics they discussed.
---
Overall very good event.
---
What Agents Say About David's Training
---
Unlike Any Other Training Event You've Been To
Join other success-minded insurance agents passionate about becoming the best!
Get Results In Your Business Now!
Stay ahead of the curve and discover how to become a top producing annuity agent from a master insurance agents who will teach you his exact strategies of success.
You'll get open-access to Scott's secret sales and marketing strategies freely without restriction.
Take part in our Q&As and participate in networking opportunities to ask all your questions about anything annuity sales and marketing.
Build Your Network
The biggest selling point of this conference is the tremendous networking opportunities you'll get with the speakers as well as other attending agents.
Have issues with leads? Struggling to close more insurance policies? Want to discover how to maximize your earning capability?
We're all in this together, and will happily help you in any shape or way possible.
Remember, this event is small enough to interact with speakers 1-on-1.
---
Frequently Asked Questions
What are the dates of the boot camp?
Right now, here's our following schedule:
August 14th, 2020 – Atlanta, Georgia
Most likely, we'll have more events later in the year, but locations and dates are to be decided.
Will I get to meet the speakers?
Yes! We've designed this boot camp specifically for 1-on-1 interaction.
First, we limit attendance to 20 people maximum. Smaller group training events facilitate more personal interaction.
Second, we'll all eat lunch together the day-of the boot camp, and you can talk to David and the speakers after the workshop a few hours after the training event concludes.
Lastly, we're reserving 10 to 15 minutes at the end of each training module for you to ask questions.
How many attendees will attend?
Currently, we are limiting attendance to no more than 20 people.
Do you require contracting?
If you are interested in the lower price point, you will have to contract your final expense telesales carriers with Scott.
If you'd rather not contract with Scott, you must pay the higher price.
What hotel should I stay in?
Presently, we are negotiating discounted lodging rates with multiple hotels.
Otherwise, you are welcome to stay where ever you'd like.
When will each event start and end?
Our first training module starts at 9AM, and the final module ends around 4PM.
Around 6PM the day of the event, we'll start our meet-in-greet in the hotel lounge/bar area.
We recommend arriving the evening before the training begins.
You can schedule your flight later the day of the event or the following day. We are trying to book the events very close to the airport for easy access.
Are there any refunds?
No refunds under any circumstances. However, you can transfer tickets to a future event.
---
Register Today!
Access the best final expense telesales sales and marketing training for both new and experienced agents from one the industry's leading final expense producers.
Network with other agents after the even ends, as well as at lunch the day of the event.
Ticket Price For Agents Contracted/Getting Contracted With Scott: $249
Ticket Price For Agents *Not* Wanting To Get Contracted: $949
NOTE: To qualify for the lower priced admission, you'll have to move your annuity contracts under Scott Bradley (who runs an agency under Duford Insurance Group). To have a discussion on commissions (they're high), support (plenty to go around), and any other questions you have, please set a time on our schedule here to discuss further.
REMEMBER THE EARLY BIRD DISCOUNT ENDS

7/23/2020

AT MIDNIGHT: Buy today!