Are you a final expense agent interested in adding Assurant's final expense product to your final expense insurance companies line-up?
Do you want a "No BS" overview from a field-tested agent on how this company's final expense product performs?
If so, you have found the right article!
I'll be discussing at length how both Assurant's final expense products stack up, why final expense agents should consider selling it, and give you my opinion on its pros and cons as a producing agent selling final expense.
NOTE: If you are a consumer that's interested in buying an Assurant American Memorial final expense product, visit my friend's website for more information.
Quick Navigation Article Links
Overview Of Assurant's American Memorial Final Expense Product
Application Type: Paper or Tele-application (max face is $15,000 for telesales)
Agent Support Hotline: 800-621-7162
Point Of Sale Interview Required? Yes
State Availability: Available in the following states: AK, AL, AR, AZ, CA, CO, CT, DC, DE, FL, GA, HI, IA, ID, IL, IN, KS, KY, LA, MA, MD, MI, MN, MO, MS, NC, ND, NE, NH, NJ, NM, NV, OH, OK, OR, PA, RI, SC, SD, TN, TX, UT, VA, VT, WI, WV, WY
Paper Application Submission: Email: fmoefax@assurant.com or fax paper application to 605-719-0610
Average Policy Issue Turnaround Time: Same day if sold using telephonic app; 24-48 hours if using paper application upon receipt.
Commission Payout: Pays on ISSUE!
Can You Sell Over The Phone? Yes!
Advancing Available? Yes – 9 months advance for those that qualify.
How Far In Advance Can The First Draft Be? 30 days from application date
Frequency Of Commission Payout: Weekly
Pays Commission On Policy Fee? No
Age Rating: Based on effective date
Chargebacks On Death: If the policy is NOT rescinded within first 2 years of policy's effective date, chargeback will occur on advanced commission only.
Chargebacks On Lapses: Chareback on unearned, advanced commission only.
Underwriting Overview: MIB and Rx check
Agent Guides: Download here
Requires E&O? No
Acceptable Payment Methods? Bank drafts only
Face Amount Issue Limits:
Level Benefit Whole Life (Age Range: 0 – 85)

Ages 0-60: $5,000 to $50,000
Modified Benefit Whole Life – ROP Benefit (Age Range: 40 – 80)

Ages 40-60: $5,000 to $15,000
Available Riders: None
Cover Foreign Nationals? Yes – legal permanent residents with an immigration card
Height-Weight Chart? Download here
Sample Final Expense Application: Download here
Rate Guide: Download here
Prescription/Rx Guide: American Memorial does not have one.
Product Highlights And Underwriting Advantages:
Full first-year and renewal commission on Modified business.
Insulin use starting at or after age 45 is considered for the Level Benefit.
2-year look backs on cancer and non-CHF heart diseases considered for the Level Benefit.
COPD in certain circumstances considered for the Level Benefit.
Assurant / American Memorial Final Expense Application Questions
What follows below is a list of American Memorial's final expense product's health-qualifying questions your prospect will need to answer in order to potentially qualify for coverage.
To review the application health questions for yourself, you can download a sample final expense application here.
How The Assurant Final Expense Product Works
The Assurant/American Memorial final expense product offers 2 different ratings for eligible applicants:
Level Benefit: This is full death benefit, day one coverage from natural and accidental deaths from the effective date of coverage.
Modified Benefit: This is a return-of-premium death benefit for the first two years for non-accidental causes of death from the effective date of coverage. The beneficiary receives premiums plus 10% interest in Year 1 and Year 2 of the policy, and the full death benefit in Year 3 and beyond.
Application Health Questions
Part A Questions (Questions 1-3): If Proposed Insured answers "YES" to any question in Part A or does not meet the height and weight requirements, he/she is not eligible for coverage. If all questions are answered "NO" in Part A, proceed to Part B and answer questions. If all questions are answered "NO" in Parts A and B and the Proposed Insured meets the height and weight requirements, he/she will be considered for the Level Benefit Whole Life Plan.
1. Do you have any impairment, whether physical or mental, for which you need or receive assistance or supervision in performing normal activities of daily living such as bathing, toileting, eating, dressing, taking medications, or moving without any type of physical assistance, or are you currently hospitalized, confined to a bed or nursing facility, receiving hospice care, or do you require oxygen to assist in breathing?
2. Have you ever:
a. Had, or been medically advised to have, an internal organ transplant, or been diagnosed as having a terminal medical condition that is expected to result in death within the next 12 months?
b. Taken insulin by injection or other method prior to age 45 or been medically diagnosed, taken medication for, been treated or been advised to have treatment for chronic kidney disease, dialysis, kidney or liver failure, cirrhosis, liver disease, congestive heart failure (CHF), cardiomyopathy, organic brain syndrome, Alzheimer's, dementia, or Lou Gehrig's disease (ALS)?
c. Been diagnosed by a medical professional as having, or been medically treated or been advised to have treatment for acquired immune deficiency syndrome (AIDS), AIDS related complex (ARC), or any immune deficiency related disorder or tested positive for the human immunodeficiency virus (HIV)?
d. Had more than one occurrence of any cancer or any metastasis in your lifetime (excluding Basal or Squamous cell skin cancer), or are you currently being treated or been advised to have treatment for cancer or recurrence of cancer or had an amputation caused by cancer?
e. Been diagnosed with neuromuscular or brain disease (including cerebral palsy, muscular dystrophy, multiple sclerosis, cystic fibrosis), systemic lupus (SLE) or paralysis of two or more extremities?
3. Within the past 24 months have you been medically diagnosed as having, been treated or been advised to have treatment for, taken medication for or been hospitalized for:
a. Internal cancer, leukemia, lymphoma, melanoma, Hodgkin's disease or Parkinson's disease?
b. Insulin shock, diabetic coma, or diabetic complications (including neuropathy, retinopathy, or amputation)?
Part B Questions (Questions 1-2 below): If the Proposed Insured answers "YES" to any question in Part B, he/she will be considered for the Modified Benefit Whole Life Plan only.
1. Within the past 24 months have you been medically diagnosed as having, been treated or been advised to have treatment for, or been hospitalized for stroke, transient ischemic attack (TIA), angina, coronary artery disease, heart attack, heart or vascular surgery (including coronary artery bypass, pacemaker, heart valve replacement, abdominal aortic aneurysm, angioplasty, stent placement) or any procedure to improve circulation to the legs, heart or brain?
2. Within the past 36 months have you:
a. Been medically diagnosed as having, been treated or been advised to have treatment for, or been hospitalized for schizophrenia, bipolar disorder, or alcohol or drug abuse, chronic obstructive pulmonary or lung disease (COPD), emphysema, or chronic bronchitis?
b. Been confined three or more times to a hospital, nursing facility, convalescent care facility or mental facility?
c. Been declined or postponed for life or health insurance or attempted suicide?
American Memorial/Assurant Final Expense Rate Guide
Below you'll find 4 rate charts for males and females (non-smoking and smoker) for the Level Death Benefit program.
If you'd prefer to download the Level Coverage rate guide, you can do so here.
If you're interested in reviewing pricing on the Modified Death Benefit program, download the charts here to review.
My Thoughts On Using American Memorial Final Expense For My Final Expense Clients
Overall, American Memorial Life Insurance's final expense product is well-rounded, well-priced, and has good underwriting for a lot of different circumstances.
Plus, there are some definite perks to writing specific types of cases with American Memorial that will get into momentarily.
Pros Of The Assurant Final Expense Product
When I'm analyzing a carrier, I typically want either a niche-based carrier that covers a lot of odd-ball underwriting cases, or a carrier that covers all the major issues very well at competitive premiums.
American Memorial fits the later.
If you are looking for a well-rounded carrier to lead with, consider using them.
Here's what I believe make American Memorial a good first-choice final expense carrier for agents:
Commission: American Memorial pays your full commission rate on Level Plan applicants aged 26-80, and Modified applicants ages 40-80. While there is a slight haircut in commission on

Level coverage between ages 81-85, this is standard fare in the industry, and having access to a Modified carrier that pays full commission is a huge plus, especially since American Memorial's non-smoker Modified rates are very competitive at all ages available.
Instant Approval: American Memorial uses ESP (Elite Services Processing) to handle its point-of-sale phone interview. This allows you to receive a yes/no underwriting decision on the spot before leaving to the next appointment.

Especially for newer final expense agents, utilizing a carrier with an instant-decision phone interview is paramount, as it reduces go-backs and not-takens significantly.
Competitive Level Premiums: Assurant/American Memorial offers mid-range competitive premium rates on their Simple Life Solutions final expense product.

While some carriers have lower premiums, American Memorial's are priced in a competitive range, low enough that the independent agent won't feel like he's overcharging.
Flexible Underwriting: Using American Memorial as a primary carrier is easier as the underwriting is overall flexible.

For example, non-congestive heart failure cardiac/circulatory events (heart attacks, strokes) and cancer remission only have a 2-year look back before considered for Level. Many carriers I've worked with look back 3 or 4 years.

While diabetic neuropathy is not accepted for Level coverage (it is for Modified), applicants who started insulin at 45 years old or later are considered for Level coverage.

Lastly, COPD after 3 years of inhaler treatment is considered for Level coverage, which is a big underwriting advantage.
Drawbacks
There are a few minor drawbacks to American Memorial's final expense product worth mentioning:
No Social Security Deposit Draft Payment Option: This billing feature allows carriers to draft clients' accounts on their Social Security Retirement/Disability *deposit day* as opposed to a numerical date.

Everyone benefits because drafts happen the same day our clients get their money, increasing persistency, profitability to the company, and commissions to the agent via reduced lapses.

Many carriers are picking up this payment option, and I'd like to see American Memorial do the same, as it is a proven method to increase successful premium collection efforts.
No Debit/Credit/Direct Express Option: Not that I can blame American Memorial =). This form of payment is the least-persistent in the business.

Many carriers avoid it altogether, even encouraging you to place that business elsewhere. So plan on sending only your bank draft business to American Memorial.
No E-App Capability (Yet): For agents that have discovered the ease-of-use electronic applications provide, it is a must-have, as e-apps reduce frustrating amendments, not-takens, and increase commission.

Nevertheless, there IS a telephonic application option up to $15,000 in coverage which can be used if you're looking for a paperless application process.
Want To Sell American Memorial's Final Expense Product?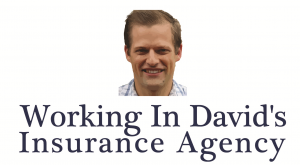 To learn more about contracting, reach out here.
We have access to all sorts of benefits for final expense agents, including:
Top contracts for new and experienced agents. David Duford recruits and operates at FMO/IMO levels, giving him buying power to offer commission levels to agents and agencies others cannot match.
Affordably-priced, high-quality final expense lead programs for direct mail, Facebook, and telemarketing leads. David does not profit from the sale of leads, only referring you to sources with a track record of success.
An endless supply of top-notch prospecting and sales training at your fingertips.
Weekly sales training calls with David, ride-along training opportunities with David and his team, and direct phone/text access to David when you have case placement and sales questions (yes, David answers his own phone =).
Additional training and support for agents interested in cross-selling Medicare Advantage, annuities, or growing their own insurance agency.
Reach out to David by starting here. Talk soon!