Discover How To Become A Top Producing Insurance Agent With Duford Insurance Group!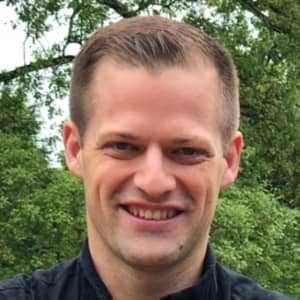 Are you're interested in selling insurance?
Are looking for insurance sales training resources to optimize your chances for success?
Then you have come to the right place!
Greetings!
My name is David Duford.
I specialize in recruiting and training newly-licensed or experienced insurance agents interested in selling:
Whether you are thinking about getting your insurance license, or are an experienced pro looking for a new insurance IMO, then you've found the right place =)
Quick Navigation Article Links
Showing Agents How To Successfully Sell Insurance
The reason insurance agents work with me is simple…
They understand how life-changing an intensive training and coaching program has on their career trajectory.
Here's the truth…
Along with unyielding commitment, on-going mentorship and training are paramount for long-term insurance sales success.
Why?
Because the FASTER you beat the learning curve…
…The higher your odds you experience phenomenal personal and financial success!
How David Helps New And Experienced Agents Like You!
There are many resources I provide to help agents become top producers.
Let's cover them below.
Working In David's Agency
My primary business focus is recruiting and mentoring agents to become top producers.
The vast majority of agents work with me on mastering:
Final expense,
Medicare Advantage, and,
Annuities.
Since 2012, I have worked with more than 1,500 licensed insurance agents nationally.
Through my training and coaching system, I have had the pleasure of witnessing many "rags to riches" stories.
I've had many agents start with nothing… 
…No knowledge of the business… no sales experience
…And develop 6-figure incomes final expense or Medicare or through agency building. 
Obviously, not everyone achieves success working with me.
I'd be lying if I said otherwise!
However, those committed and hungry stand the best chances of succeeding with my mentorship and training.
Learn More About Joining David's Agency
There's several actions to take to learn if working with my agency is right for your personal goals:
Learn About Selling Insurance From My Best-Selling Books!!
I have authored 3 best-selling insurance sales books that you can buy either on Amazon, or in e-book format.

The Official Guide To Selling Final Expense Insurance helps agents interested in selling final expense learn the sales and marketing system I have taught to hundreds of final expense agents.
I discuss topics such as final expense leads, finding the best final expense carriers to work with, and proper selling techniques.
Here are the links to both book purchase options: Paperback Book – E-Book

Interviews With Top Producing Insurance Agents involves in-depth interviews with 13 6- and 7-figure insurance agents and agencies on how they were able to sustain long-term success selling insurance.
I interview agents from different backgrounds, including final expense, Medicare Supplements, telesales, disability, group benefits, and more.
Here are the links to both book purchase options: Paperback Book – E-Book
The Official Guide To Selling Insurance For New Agents is designed for both aspiring and newly insurance agents who want a successful career selling insurance.
The book teaches agents how to avoid common pitfalls that end over 90% of agents' careers within the first year.
You'll also learn tips on how to find the best insurance sales job, as well.
You can go to Amazon to purchase the Kindle or paperback version for $2.99 and $9.99, respectively.
Stand-Alone Programs
In addition to joining David's agency or purchasing his books, there are several stand-alone programs you can purchase, even if you don't join his agency.
Here's how they work.
Live Training Events
Throughout the country, you will have access to several in-person insurance sales training events to help you learn how to sell more insurance.
These are TRAINING events, not "rah-rah" meetings.
Training events are kept smaller than others to facilitate more networking and engagement with speakers.
Lastly, costs are kept as low as possible to get as many agents available to join without excessive expense.
You do NOT want to miss this event!
We will have several 6- and 7-figure insurance producers at each event to discuss strategies to increase your income via insurance sales and agency building.
Standalone Courses
In this stand-alone program – or as part of you joining David's agency – you will learn how to develop high-quality insurance leads at little to no cost utilizing freely-available speaking platforms in your area.
The system is turnkey and only takes a few hours to learn. In fact, after learning how it works, you can put it into action within days of purchasing!
David's Inner Circle Program
If you enjoy David's insurance sales training, and have no interest in joining David's agency, consider the Inner Circle Program.
David Duford's Insurance Agent Inner Circle Program provides the following:
In-depth sales and marketing training (scripts, training videos, etc.) for final expense, Medicare, annuities, and mortgage protection.
Invitation to join David's 5 weekly agency conference calls, where you'll get an opportunity to learn the inner workings of selling insurance, including script development and carrier training.
The Inner circle is month-to-month. You can cancel any time.
Learn more about how the Inner Circle program works here.
Free Resources
My philosophy on insurance sales training is simple.
Give away freely and without expectation until it hurts!
As evidenced by the almost 90% first-year drop-out rate, the insurance sales industry sorely lacks quality training and guidance.
Regardless of whether or not you join my agency or by my books, I am 100% committed to providing quality, ACTIONABLE content to you on a daily basis.
Remember… knowledge is power! And the more you know, the better off you'll be.
Check out some of my free insurance sales training resources below:
YouTube
With approximately 18,000 subscribers as of December 2020, my YouTube channel is the number one destination for agents to consume my free insurance sales and training content.
I put out DAILY videos on all-things insurance sales and marketing.
You'll learn about the best life insurance lead programs, carrier reviews, sales training, and hear interviews with top producing insurance agents.
Stop on by if you have a chance!
It's a great way to learn more about myself and get comfortable with the idea of selling insurance.
Blog
I am continually updating and writing new articles to help you with selling and marketing insurance on my blog.
There, you'll find where my daily podcasts posted, in addition to new articles I've written.
Check it out!
Free Resource Guides
I offer several free resource guides to help you better understand:
various insurance sales niches,
how leads work in each niche, and,
what the best carriers are.
You can find many of them in the navigation menu at the top of the page.