Senior Select Insurance Review For Prospective Agents
Thinking about selling final expense insurance with Senior Select Insurance?
Do you want to do your due diligence before jumping in?
Then you've found the right article!
I'm going to share how Senior Select Insurance works if you join as an insurance agent.
My goal is to give you enough information to determine whether or not joining Senior Select makes sense for your career goals.
Let's begin!
PS: Review more insurance sales job opportunities in my detailed round-up article here.
Quick Navigation Article Overview
About Senior Select Insurance
Senior Select Insurance is an insurance marketing organization based in Georgia that specializes in final expense life insurance policies.
They were founded in 1995 and currently have over 2000 agents selling final expense insurance.
Before committing to work with any insurance group, it's important to learn about their products, commission structure, and lead programs.
Here's what to consider before partnering with Senior Select Insurance.
What products does Senior Select Insurance offer?
Senior Select Insurance is unique in that they specialize in final expense insurance.
Final expense insurance is a specific type of life insurance that is designed to cover end of life expenses, such as funeral costs.
They have three different types of plans – level, graded, and modified. These policies are different from traditional forms of life insurance because they do not require a health examination and can be issued very quickly.
Senior Select Insurance works with a number of different life insurance providers, including AIG, Transamerica, Mutual of Omaha, and more.
How does Senior Select Insurance provide leads?
Senior Select Insurance requires their agents to purchase final expense leads, as do many other companies in the life insurance business.
There isn't information currently available about the exact cost of the leads.
When selling insurance, it's always important to budget for the cost of the leads, because they can add up over time.
It's also important to note that some of Senior Select's leads are shared and some are exclusive, which can make it more difficult to close a sale.
Training
Senior Select Insurance provides insurance sales training and ongoing mentorship programs for their agents to encourage sales success.
They guide new insurance agents through the process of getting an insurance license.
More experienced agents will often get leads before new agents.
What is Senior Select Insurance's commission structure?
Commission rates for Senior Select Insurance are lower relative to other insurance sales agencies.
Although they can vary by product and have changed over time, some have reported that Senior Select Insurance commission rates are around 75 percent.
Standard commission rates for final expense life insurance vary, but many companies offer commission rates that are closer to 90 percent and above.
For example, my company – Duford Insurance Group – regularly starts new agents direct to the agency at 100%+ commission levels.
On their website, Senior Select states that the average weekly income for their first-year insurance agents is $1500.
As you progress, Senior Select Insurance also offers cash bonuses and travel opportunities for successful agents.
Is Senior Select Insurance a scam?
Senior Select Insurance is not a scam or insurance MLM.
They are a legitimate agency specializing in final expense insurance.
In fact, Senior Select may be a good choice for new agents because they provide a hands-on training program, but it's also important to keep in mind that their commission rates are lower than others.
They also require consistent attendance at sales meetings, so they may not be a good choice for those who prefer to work more independently.
Overall, Senior Select Insurance could be a good option for you if you are interested in the final expense market.
Although they do not offer the highest commissions, they provide quality insurance sales training and guidance to help you break into the market.
My Thoughts
Here are my thoughts on Senior Select as an unassociated agent.
Please note my opinions are based on personally selling final expense insurance at top levels since 2013, in addition to recruiting final expense agents nationally since 2013.
Commission Levels Matter
As mentioned earlier in the article, commission levels are lower with Senior Select than other organizations.
Don't get me wrong.
Commission levels aren't the only measure of whether or not you should join an agency.
But… they DO matter… ESPECIALLY when all other factors are equal.
What matters when joining an agency
For example, when searching for an insurance agency to join, I recommend reviewing:
Culture. Does it fit your personality type?
Training. Is there on-going training and development available?
Direct Manager. Do you get along with your direct manager/upline? Is he tenured in the business? Will he personally train you?
Leads. Do you have access to fresh and exclusive leads?
Carriers. Do you have access to the best final expense carriers? Or is there a limitation?
These in addition to commission levels are important factors to review and make a decision on when joining Senior Select or any insurance agency.
My point is this…
If I have two agencies offering equivalent value on the bullet points above, but one pays me more commission, what reason would I have to not join the agency with the higher commission?
Ultimately, the higher your commission, the higher your profitability, all else equal.
So it only makes sense to seek higher commissions when everything else is a given.
Road Warriors
Senior Select teaches its agents to drive out to work insurance leads in outlying cities and states for several days before heading back home on the weekends.
I've known many agents that have worked at Senior Select. All report having to travel hours away to work leads, and staying overnight several nights in a row.
This is the old-fashioned "road-warrior" way of selling insurance. And many think it's a great strategy, as it's easier to focus on working when the wife or kids aren't demanding your attention.
While some love this strategy, others hate it. They don't want to work away from home overnight and want to see their family on a regular basis.
The good news is that the road warrior mentality does not prevail in the final expense business.
Most agents can purchase leads locally where they live, and be home every night without having to stay overnight to work additional leads.
Conclusion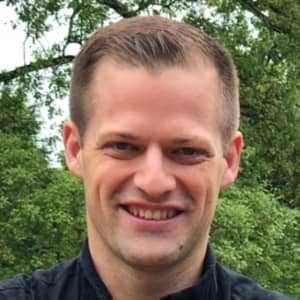 I hope you enjoyed this article on selling insurance with Senior Select Insurance.
I always recommend seeking out multiple perspectives on joining any insurance agency (including mine), and would like to invite you to learn more about how my agency works.
I train new and experienced individuals to become top producing agents in final expense, Medicare Advantage, and annuity sales.
If you'd like more information about how my organization works, click the link here.
Make sure to also check out my agent success stories as well as my best selling insurance sales books.