GCU Final Expense Product Review
Are you a final expense agent interested in adding GCU's final expense product to your final expense insurance companies line-up?
Do you want a "No BS" overview from a field-tested agent on how this company's final expense product performs?
If so, you have found the right article!
I'll be discussing at length how Greek Catholic Union's final expense product stacks up and why final expense agents should pick it up.
I'll also give you my opinion on its pros and cons as a producing agent selling final expense insurance.
Quick Navigation Article Overview
GCU Final Expense Overview
Can you sell over the phone?
What advancing options are there available?
How far out can the first option for drafting be?
Payout commission frequency: N/A.
Pays commission on policy fee: Yes, for the first year.
Charges on lapses: TBA.
Underwriting overview: TBA.
Agent guide: Download here.
Requires errors in emissions: TBA.
Acceptable payment methods: TBA.
Face Amount Limits and Minimums and Types of Coverage Available Riders:

Accelerated death benefit for terminal illness, nursing home confinement for issue ages 45 to 85 for preferred coverage only, grandchild riders for standard and level, preferred and standard, and nursing home waiver premium for issue ages 45 to 70 for standard.

Cover foreign nationals: TBA.
Height-weight chart – download here.
Sample final expense application – download here. Also download the application completion guidelines here.
Rate guide – See agent guide.
Prescription guide – download here.
Underwriting Advantages 
Very competitive rates.
Easily within the top three to five carriers across most of the age ranges available.
Decent underwriting, not the most flexible, but enough to allow your healthiest of clients to lock in very good rates with GCU.
GCU Final Expense Health Questions
Review the sample application here for GCU final expense health questions.
GCU Final Expense Rates
Review the GCU Final Expense Rate Guide here.
My Thoughts on Using GCU as A Final Expense Carrier
I've been selling final expense since 2011 and have used all sorts of final expense carriers.
I've seen a lot of them come and go. But my initial reaction with the GCU final expense product is that it will serve a really good role for agents that want a more competitively priced product without onerous underwriting restrictions.
I wouldn't say that it's the biggest and best product on the market. However, I do see it as an option for agents who can't access some of the lower-priced leaders but still want to secure a good rate for their final expense clients.
GCU Advantage: Revocable Burial Trust
This is a bonus that can play out to our advantage in selling final expense to our clients.
NOTE: Download GCU's irrevocable burial trust guidelines here.
Up to this point, there are very few options available to lock in an irrevocable burial trust to protect our client's final expense life insurance coverage.
An irrevocable funeral trust is a nice GCU add-on that can help ensure your client's life insurance benefit is not taken away if they die on Medicare.
Drawbacks of GCU: Lack of Underwriting Flexibility
I think the biggest drawback of GCU is that it doesn't offer a ton of underwriting pizazz to use as a mainline, regular carrier. I'll give you a couple of examples.
For instance, looking at the application on paper, if you are in section five of the application, answering more than one question "yes", puts the product into a modified death benefit range.
This means if your client answers "yes" for insulin use, but they're also bipolar, they're automatically qualified for modified.
If any two questions are answered "yes" in section five, you are not going to qualify your client for a standard price.
This is a significant drawback since many companies will qualify your clients, even if they answer ALL of the questions "yes".
So to me, this makes GCU's final expense product much less appealing relative to some other options that we have.
Also, they seem to be strict on diabetes, with insulin use being an automatic standard rate. In fact, if you have diabetic neuropathy, you're disqualified.
Other conditions like bipolar disorder are in that preferred standard rating. And there's a three-year look back on heart issues before you can qualify for preferred or standard.
If you've had cancer in the past five years, you're not eligible for preferred or standard. If you've had any heart issues in the past two years, you're not eligible for preferred or standard.
Summary
It makes sense in a way that with a better pricing modality, you're going to get tighter underwriting.
But to me, in comparison to some of our other low price leaders – Standard Life and Casualty, even LifeShield, Trinity Family Benefit, and sometimes Foresters – I think you'll find better underwriting flexibility with those carriers versus how GCU operates.
Want To Sell GCU's Eternal Advantage Final Expense Product?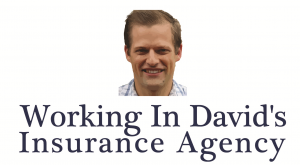 To learn more about contracting, reach out here.
We have access to all sorts of benefits for final expense agents, including:
Top contracts for new and experienced agents. David Duford recruits and operates at FMO/IMO levels, giving him buying power to offer commission levels to agents and agencies others cannot match.
Affordably-priced, high-quality lead programs for direct mail, Facebook, and telemarketing leads. David does not profit from the sale of leads, only referring you to sources with a track record of success.
An endless supply of top-notch prospecting and sales training at your fingertips.
Weekly sales training calls with David, ride-along training opportunities with David and his team, and direct phone/text access to David when you have case placement and sales questions (yes, David answers his own phone =).
Additional training and support for agents interested in cross-selling Medicare Advantage, annuities, or growing their own insurance agency.
Reach out to David by starting here. Talk soon!