Final Expense Telesales Mastery Workshop
---
Event Locations And Dates
Friday, October 9th, 2020
Early Bird Price: $499 for contracted (or soon-to-be contracted) agents, $1599 for agents uninterested in contracting.
NOTE: To qualify for the lower priced admission, you'll have to move your final expense telesales contracts under Jason W. To have a discussion on commissions (they're high), support (plenty to go around), and any other questions you have, please reach out to me here.
---
What Is The Final Expense Telesales Mastery Workshop All About?
It's an event for new or experienced agents interested in learning our top producing final expense telesales sales and marketing system.
Unlike mega-conventions with hundreds if not thousands of attendees, our Final Expense Telesales Mastery Workshop are purposely kept small to maximize your value and interaction with speakers and attendees.
Audience size is limited to no more than 30 attendees.
This is different than most insurance-based conferences you've seen or attended.
First, expect 100% educational value to help you sell more insurance.
And there's no vendor booths or sales pitches, either.
Gain access to the most comprehensive 1-day final expense telesales sales and marketing training event. Discover how to scale your final expense telesales insurance business to higher grounds.
Remember, all you need is 1 "golden nugget" from the conference to have a break-through.
If you are a new or experienced insurance agent looking for strategies to "level up" your final expense telesales business, then this conference is for you.
---
What To Expect
Tips & Tricks You Can Actually Use
More than anything else, we want you to walk away with a break-through that takes your final expense telesales insurance sales and marketing business to a whole new level.
Our Final Expense Telesales Mastery workshop is hosted by one of the most successful final expense telesales agents who regularly sells upwards of 18 applications each week, and has written 328 final expense applications by phone in the past 6 months (since late February/early March 2020).
Every strategy you discover at our Final Expense Telesales Mastery Workshop is tested and proven to improve your final expense telesales business.
You'll leave the events with a complete sales and marketing system to help you sell more final expense by phone from one of the most successful insurance agents in the country.
Networking And Fun
Included in your ticket price:
Meet-and-greet event with David Duford and Jason the night after the training event ends.
Discounts on leads from several lead vendors.
Freebies like books, etc.
Lunch provided.
All of this is designed to encourage networking among other insurance agents like you, and to have a great time learning how to become a top insurance producer.
As you'll discover, one of the best reasons to attend is the networking and relationships you'll build with others.
---
Speakers
Below you'll find more details on your hosts.
Additionally, we typically have a spot for an insurance carrier to speak for an hour on products and to answer questions.
Their presentation is 100% oriented towards training you on their product, and will be held at lunch time.
Just so you know, we bring in carriers to sponsor our event, helping offset the cost of putting these boot camps on.
Lastly, you'll have ample opportunity to ask any questions you have at the end of each training module.
---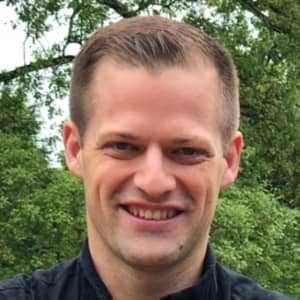 Your Host – David Duford
David Duford is the owner of DavidDuford.com.
David has authored 3 best-selling insurance sales and marketing books, and is a popular YouTube Influencer in the insurance sales and marketing space with over 14,000 subscribers.
As a personal producer, David specializes in selling final expense, helping more than 1,500 people with their life insurance needs.
His best month in the business, he closed over $50,000 in final expense business, and in his best year, he wrote $300,000 in final expense.
David has trained over 1,000 agents and has created multiple six-figure earning insurance agents in final expense, annuities, and Medicare.
---
Our Main Speaker – Jason W.
Jason has extensive experience both selling insurance successfully for many years, as well as final expense telesales experience.
Founder of the YouTube channel Jason FinalExpense, Jason has personally written:
328 final expense applications by phone since March 2020.
Has closed 18 policies in 5 days multiple weeks in 2020.
74 sales in 33 days for $51,546AP, all closed by telephone
31 sales in 2 weeks for $17,493.31AP, all while helping training and investing his time into his agents.
Prior to his current telesales activity, he was a District Sales Director running multiple outbound telemarketing call centers for 3 years.
Over the last 16 years of his insurance sales career, Jason has qualified for 13 annual sales conventions for top production in his regional office.
---
What Attendees Say About Our Last FE Telesales Workshop In August 2020:
Below our attendees completed an anonymous survey, rating Jason's FE Telesales Workshop.
Seven out of 10 licensed insurance agents rated Jason's workshop 5 out 5, a perfect event!
Below are testimonials from August 2020 workshop attendees:
The FE workshop with Jason was phenomenal.
I have a lot of face to face interactions with people throughout my past experiences in teaching, retail sales and healthcare management. But not being able to see the prospect through the presentation brings a lot of fear & uncertainty. And I'm so new in the biz that I have no plan or knowledge of how much is too much or too little. As soon as I pick up a phone to proceed, fear & uncertainties kick-in.
With Jason, I've learned everything I need to know to start in this field and go beyond. I learned the complete sales process: a beginning, a middle and an end. I was given a script to keep me on track with just the amount of knowledge to sell, but not to overwhelm the client.
Jason was patient, professional, proficient, and thorough on his breakdown of information from complex to simple. I now have a thorough command of telesales that I could not have gotten anywhere else; and I have looked.
I am quite certain that without Jason's workshop, I would not be able to negotiate the telephonic sales arena that is making itself more present and more necessary in these uncertain times; let alone having a solid knowledge of Final Expense Insurance.
I have gained a lot of knowledge, but more importantly, I have "gained-back" my confidence to even begin a conversation.
-Jerome Cannata
---
Excellent presentation of script, tonality and rationale behind the script. Succinct explanation for use of core carriers.
---
This training will prepare you to move to full time telesales with FE Insurance.
---
Jason, is a wealth of information as he shared a lot of wisdom regarding final expense telesales.
---
Three words describe this event: Practical. Specific. Complete. No fluff, rah-rah, or direction given by someone who's never been at the kitchen table.
---
Definitely of value because we got to see Jason's "heart" and where his motivation comes from. It also gave us a valuable insight into one of our primary carriers (Prosperity Life Group).
---
Jason is great. He knows what he is talking about.
---
I am a confident face-to-face person & professional; thinking telesales is sales as usual, only over the phone, was a huge mistake. The lack of visual client cues created enormous uncertainty, but Jason's FE Workshop taught me a powerful, structured sales format (begining to end) to control the call, set the pace, power through objections, & use pauses and dead-air to my advantage. Now, I'm a confident telesales force…to be reckoned with.
---
Practical and relevant, this seminar offers nuggets of wisdom for the just-begun agent, and concrete strategies to benefit the seasoned insurance salesman.
---
The telesales workshop was phenomenal and one of a kind. You will honestly not receive information of this capacity anywhere else! Jason told us everything he does from start to finish with full transparency. If you're not finding success in telesales or want to start off with less of a learning curve, this workshop will supply you with everything you need to feel comfortable and knowledgeable.
---
Worth the time and the money without a doubt. Jason didn't just try to make sure you got your money's worth. He gave us everything he possibly could. He preaches doing right by the clients. And he models it doing right by the agents he trains. I am confident the investment I made in this training will come back to me ten fold in commission.
---
The training was invaluable, real world specific and could be immediately implemented. The event was conducted in a professional environment and the training was fantastic.
---
Jason was a great teacher that taught us EXACTLY what he does. Knowing that this process has made him successful built a LOT of value in the program for me. Thanks for a great conference!
---
---
What Agents Say About David's Training
---
Unlike Any Other Training Event You've Been To
Join other success-minded insurance agents passionate about becoming the best!
Get Results In Your Business Now!
Stay ahead of the curve and discover how to become a top producing final expense telesales insurance agent from a master insurance agents who will teach you his exact strategies of success.
You'll get open-access to Jason's secret sales and marketing strategies freely without restriction.
Take part in our Q&As and participate in networking opportunities to ask all your questions about anything final expense telesales sales and marketing.
Build Your Network
The biggest selling point of this conference is the tremendous networking opportunities you'll get with the speakers as well as other attending agents.
Have issues with leads? Struggling to close more insurance policies? Want to discover how to maximize your earning capability?
We're all in this together, and will happily help you in any shape or way possible.
Remember, this event is small enough to interact with speakers 1-on-1.
---
Frequently Asked Questions
What are the dates of the boot camp?
Right now, here's our following schedule:
Friday, October 9th, 2020, in Sioux Falls, South Dakota, at the beautiful Clubhouse Hotel.
We're booking the event in Sioux Falls as South Dakota is the only state that allows Jason to speak *without* a mask on.
Unfortunately, all states west of the Mississippi requires masking speakers, even in private events.
Will I get to meet the speakers?
Yes! We've designed this boot camp specifically for 1-on-1 interaction.
First, we limit attendance to 30 people maximum. Smaller group training events facilitate more personal interaction.
Second, we'll all eat lunch together the day-of the boot camp, and you can talk to David and the speakers after the workshop a few hours after the training event concludes.
Lastly, we're reserving 10 to 15 minutes at the end of each training module for you to ask questions.
How many attendees will attend?
Currently, we are limiting attendance to no more than 30 people.
Do you require contracting?
If you are interested in the lower price point, you will have to contract your final expense telesales carriers with Jason.
If you'd rather not contract with Jason, you must pay the higher price.
What hotel should I stay in?
Ideally, stay at the Clubhouse Hotel, as that's where the event will take place.
Otherwise, you are welcome to stay where ever you'd like.
When will each event start and end?
Our first training module starts at 9AM, and the final module ends around 4PM.
Around 6PM the day of the event, we'll start our meet-in-greet in the hotel lounge/bar area.
We recommend arriving the evening before the training begins.
You can schedule your flight later the day of the event or the following day.
Are there any refunds?
No refunds under any circumstances. However, you can transfer tickets to a future event.
---
Register Today!
Access the best final expense telesales sales and marketing training for both new and experienced agents from one the industry's leading final expense producers.
Network with other agents after the even ends, as well as at lunch the day of the event.
Ticket Price For Agents Contracted/Getting Contracted With Jason: $499
Ticket Price For Agents *Not* Contracted: $1599
NOTE: To qualify for the lower priced admission, you'll have to move your final expense telesales contracts under Jason W. To have a discussion on commissions (they're high), support (plenty to go around), and any other questions you have, please reach out to us here.